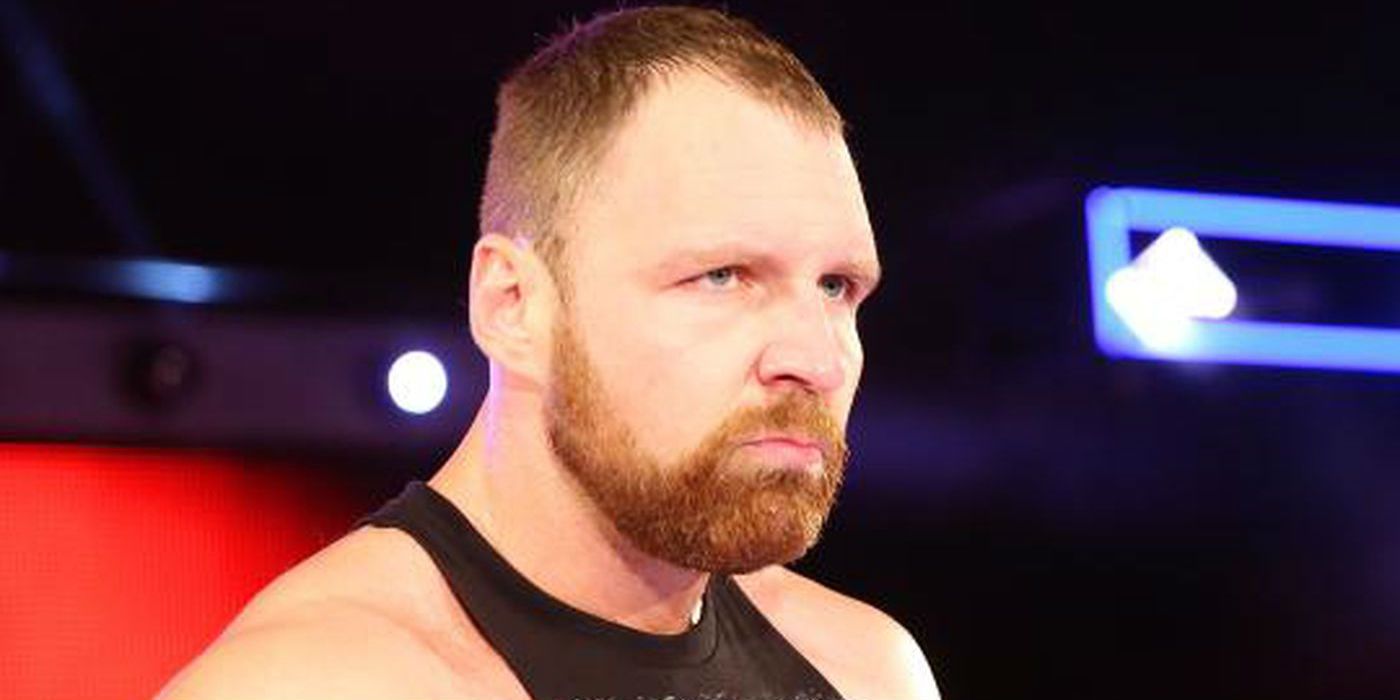 Former WWE champion and member of dominant faction The Shield, Dean Ambrose, is reportedly set to leave WWE shortly after WrestleMania XXXV. Ambrose first gained fame in the wrestling world competing on the indie circuit under the name Jon Moxley. He signed a developmental deal with WWE in 2011, and competed in their Florida Championship Wrestling farm league, which eventually transformed into what fans know today as NXT. However, Ambrose never actually appeared on NXT TV before getting called up to the main WWE roster in 2012 as part of The Shield.
One of the most successful factions in WWE history, The Shield was booked like a force to be reckoned with from the moment of their introduction, and it paid off. The fans quickly took to The Shield, who dominated the WWE ranks until their break-up in 2014. In a fairly rare case, all three members of the faction became huge single stars, with Roman Reigns, Seth Rollins, and Ambrose all capturing multiple singles championships – including the WWE Championship – since separating for the first time.
Related: Ronda Rousey Possibly Leaving WWE After WrestleMania
In the last couple of years, WWE has made a few attempts at properly reuniting The Shield, but due to various factors – unexpected injuries, illnesses, etc. – the old magic has never really been recaptured. Last fall, following the announcement that Reigns would need to take time off to battle leukemia, Ambrose turned heel, attacking Rollins after they won the Raw Tag Team Championship. Unfortunately, Ambrose has kind of been treading water since, and now a new report by PW Torch's Wade Keller suggests that "The Lunatic Fringe" will be leaving WWE not long after WrestleMania, primarily due to frustration with his character's creative direction.
Ambrose isn't pulling a CM Punk-style abrupt exit though, as his current contract expires at the end of April, and he reportedly informed WWE over the weekend that he doesn't plan to sign a new deal. Ambrose reportedly also met personally with WWE boss Vince McMahon, but was unwilling to change his mind about leaving, despite being offered a new contract and a raise recently. Ambrose is said to have informed WWE that his desire to exit has nothing to do with making more money, and everything to do with being unsatisfied with how his character is being used by the company's creative team.
While this report of Ambrose's impending departure is obviously not officially confirmed, if true, it could explain why the former WWE champion was eliminated pretty quickly from the Royal Rumble, and took a clean loss last night on Raw to Rollins. Should Ambrose indeed leave WWE, and choose to sign with a competing organization like the newly launched All Elite Wrestling, one wonders whether McMahon will hold it against Ambrose's wife Renee Young, part of the Raw announce team. One would hope not, but McMahon has been known to harbor grudges.
Source: PW Torch