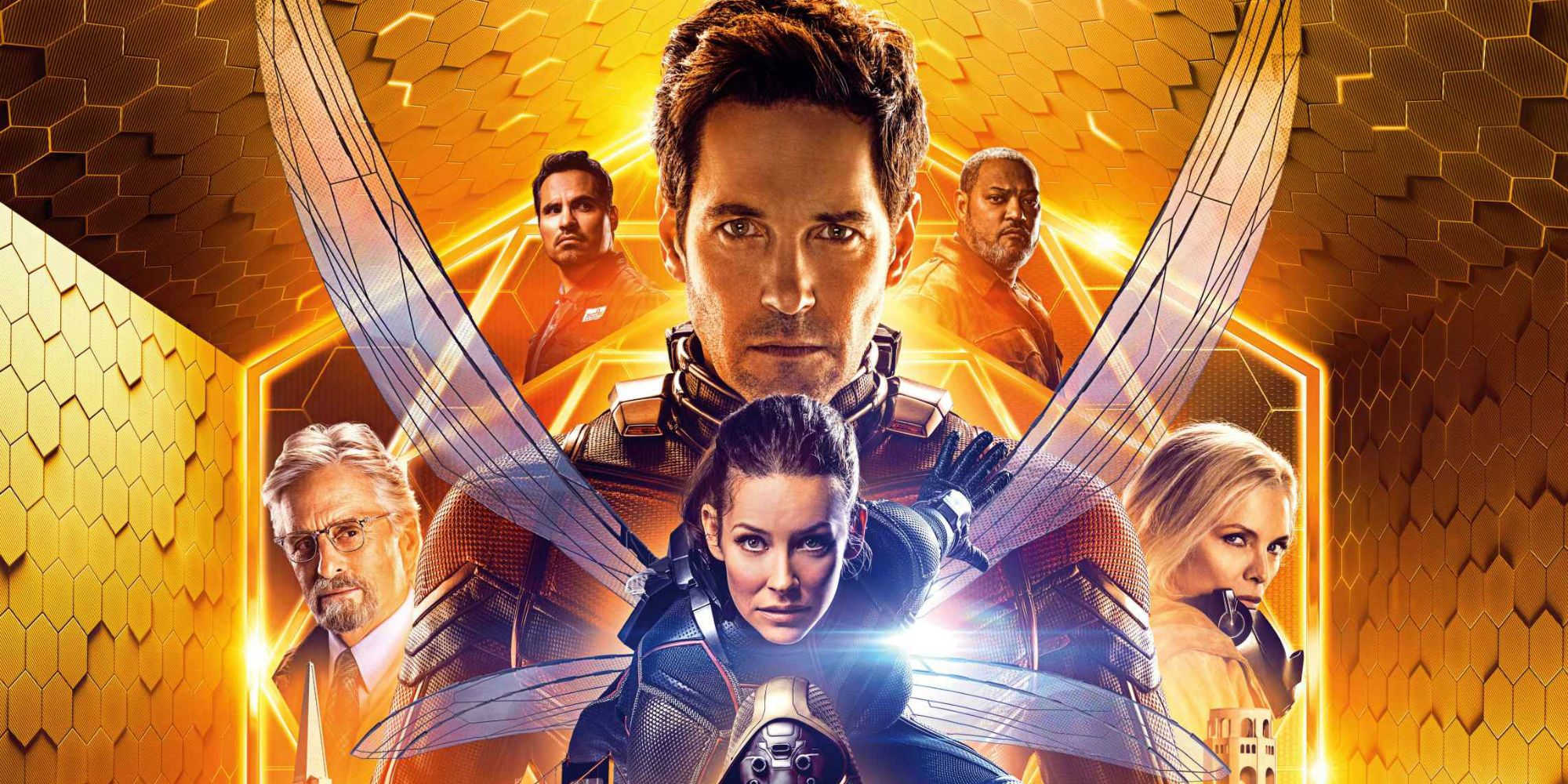 Warning: This article contains potential SPOILERS for Ant-Man & The Wasp.
Paul Rudd may have just spoiled the post-credits scene for Ant-Man and the Wasp. After appearing in Captain America: Civil War, Rudd's Scott Lang was restricted from appearing in Avengers: Infinity War due to being on house arrest. The upcoming Ant-Man sequel will explain that absence as the movie takes place around the same time as Infinity War.
While Ant-Man and The Wasp's timeline has been known for a while, the exact specifics of how it would tie into Infinity War haven't been made clear. This was until Rudd accidentally (or purposefully?) partially revealed what the sequel's post-credits scene will be about.
Related: Watch Luis Hilariously Recap Ant-Man's Story So Far
In an interview on Late Night with Seth Meyers, Paul Rudd talked about being excluded from Infinity War and how Ant-Man and The Wasp ties into the MCU at large. Rudd explained:
"People have asked me about [Ant-Man and The Wasp] and this, I don't know if I'm supposed to say it but I'll say it, it happens kind of concurrently. It's very important because it doesn't exist in a vacuum. You have to stay through the end because when you see this thing, through those post-credit scenes, there's mind-blowing stuff that ties into Infinity War."
Rudd finished by cutting himself over and saying, maybe facetiously, that he messed up. Rudd's information about the end of Ant-Man and The Wasp could definitely qualify as a spoiler. It's just unclear how big of a spoiler it is. It's not too shocking that Ant-Man and The Wasp will save their Infinity War connection for the end of the movie. Even though the two are taking place at roughly the same time, Ant-Man and The Wasp can't focus too much on Infinity War's events and still keep their movie going. Throughout the sequel, the most that can be expected is some background newscasts or references to Thanos' invasion… if anything at all.
Rudd's reveal probably means that the post-credits scene of Ant-Man and The Wasp will line up directly with the ending of Infinity War. As everyone who has seen the third Avengers movie knows that the film ends with Thanos winning and wiping out half of all life in the universe with a snap of his fingers. If Ant-Man 2's post-credits scene truly is "mind-blowing," it's likely at least one important character will be turn to dust with Thanos' snap. It's a little preposterous to speculate who could be the victim, there may be even multiple victims. However, Hank Pym and/or Scott Lang's daughter, Cassie, are some pretty good options for dusting candidates. They would be causes for the most emotional turmoil.
The two characters that probably won't fall victim to Thanos are the title heroes. Ant-Man and Wasp are both confirmed for Avengers 4, so no one really expects all the deaths of Avengers: Infinity War to stick but it would be a huge spoiler for them to survive the movie. The news of them being in Avengers 4 has been out for months. Paul Rudd might've spoke out of turn when talking about his movie's post-credit sequence but it doesn't seem anywhere as big as the titanic spoilers that Tom Holland has dropped about the Spider-Man films. All audiences really know now is that Ant-Man and The Wasp's post-credits scene will have a direct connection to Avengers: Infinity War and possibly Avengers 4.
Source: Late Night with Seth Meyers
The post Did Paul Rudd Just Spoil Ant-Man & The Wasp's Post-Credits Scene? appeared first on ScreenRant