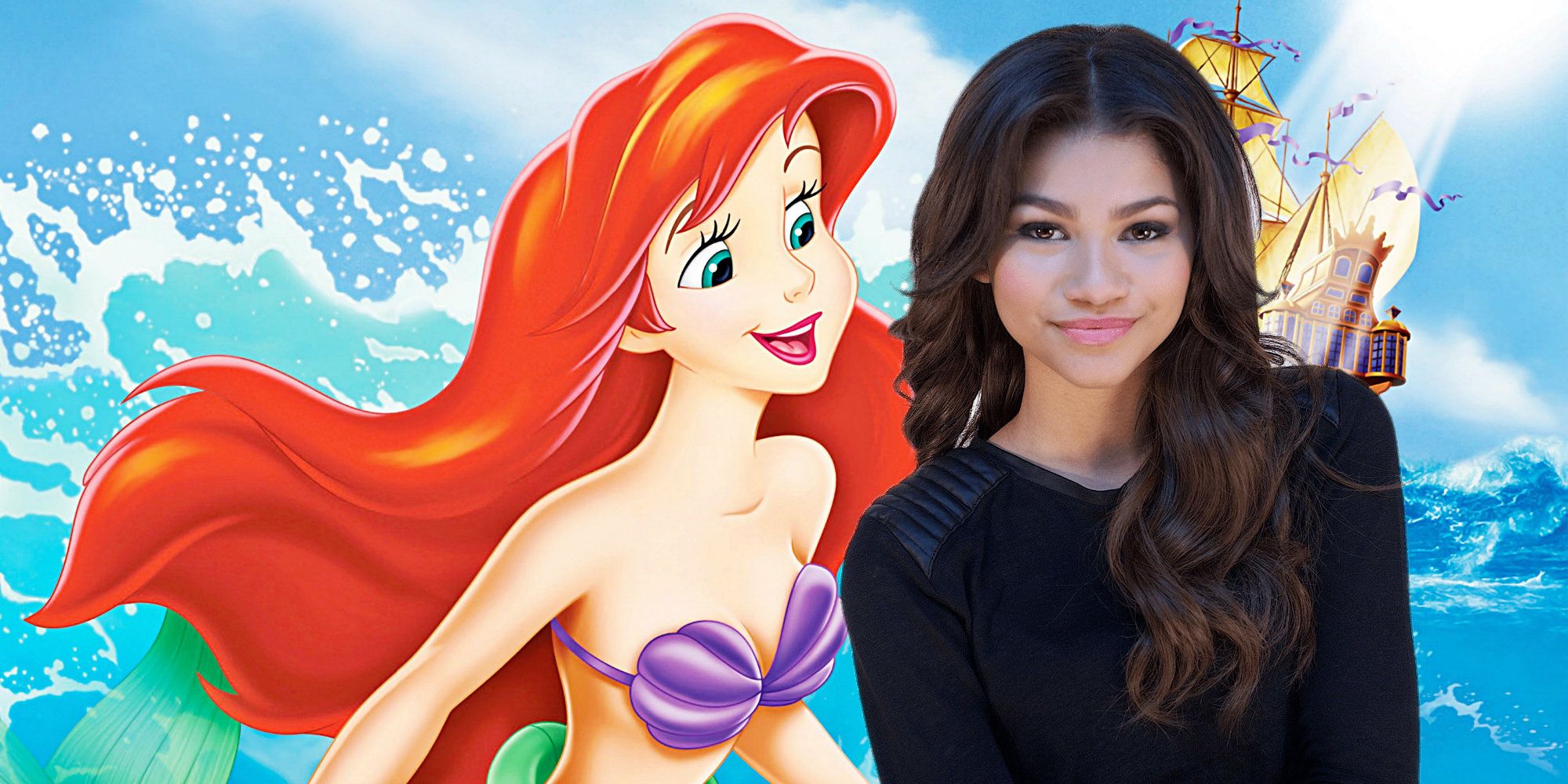 Disney's live-action The Little Mermaid movie is rumored to have offered the lead role of Ariel to Disney Channel actress and singer Zendaya. Over the last decade, Walt Disney Studios has had great success in adapting their animated classics to live-action movies. Whether the live-action films put a new spin on the material – like Maleficent and Alice in Wonderland – or were nearly straight adaptations of the animated movies, such as Cinderella and Beauty and the Beast, Disney has found a way to tap into the nostalgia of its longtime fans while telling these stories anew for younger generations.
Keeping these types of films going, Disney has a number of live-action adaptations in the works. Early next year, Tim Burton's Dumbo will hit theaters, then Guy Ritchie's Aladdin later in the spring. After the success of Jon Favreau's live-action/CGI The Jungle Book, the director is now working on a new version of The Lion King. Currently both Mulan and Maleficent II are officially filming. Another live-action Disney movie in the early stages of development is The Little Mermaid. However, a new rumor indicates the Mouse House already has a star in mind for the titular role.
Related: All The Live-Action Disney Remakes In Development
That Hashtag Show reports that someone close to Disney said Zendaya has been offered the role of Ariel in the studio's live-action Little Mermaid movie. When asked by THS for comment, Disney and Zendaya's reps declined. THS further speculated that if the role of Ariel is given to Zendaya or another actress of color, then the character's father King Triton would be portrayed by a man of color. The Little Mermaid doesn't yet have a confirmed director, though Rob Marshall is the reported top choice. However, Hamilton creator Lin-Manuel Miranda is on board to co-write the music with legendary composer Alan Menken.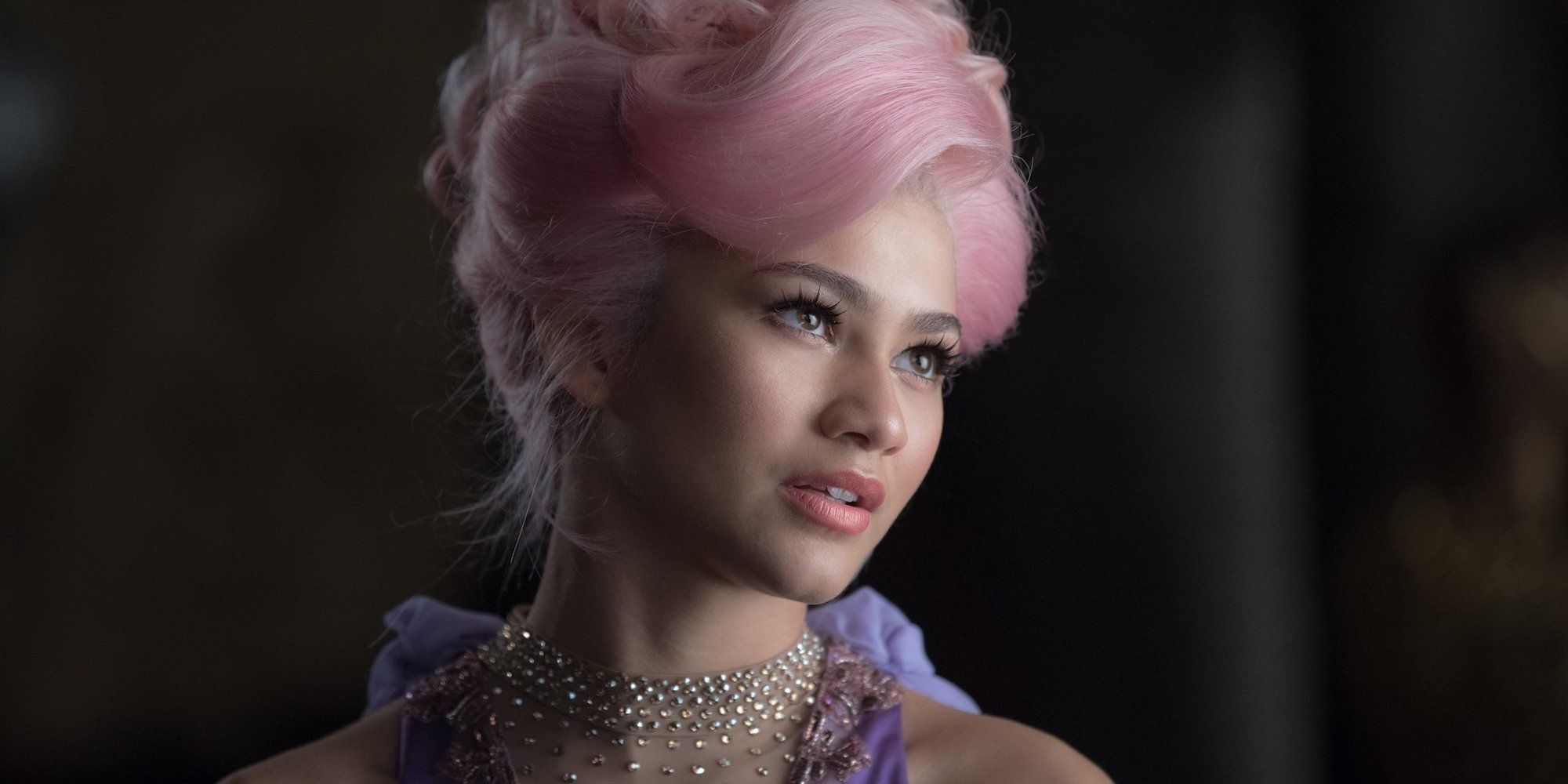 Zendaya undoubtedly has the chops and experience to portray Ariel, having co-starred in 20th Century Fox's P.T. Barnum musical The Greatest Showman and being a successful pop singer in her own right. The actress also has a history with Disney, having starred in two Disney Channel television series, Shake It Up and K.C. Undercover. Zendaya has taken on more big screen roles in recent years, joining Sony's Spider-Man series that's part of the Marvel Cinematic Universe. She debuted as Michelle in Spider-Man: Homecoming and is expected to return to the role for the sequel, 2019's Spider-Man: Far From Home. Given all her experience and talent, Zendaya would be a fantastic choice for a modern take on Disney's Little Mermaid.
Of course, casting a black actress like Zendaya in the role of Ariel would likely result in backlash against Disney's production. Similarly, there was backlash when rumors surfaced she'd be playing Sony's take on Mary Jane Watson in its Spider-Man series, with some comic fans crying for a "comics accurate" portrayal of MJ, who's typically a white, redheaded woman (despite the fact that black people can have red hair). If Disney confirms the casting of Zendaya as Ariel, it's likely there will be some resistance among certain fans of the Mouse House, but the actress also has a number of fans who would no doubt be excited to see her take on the role.
All that said, this is still a rumor for now, and shouldn't be taken as fact. Though Disney may have offered the role to Zendaya, there's no guarantee the actress will accept the offer or join the production. Still, if rumors of The Little Mermaid casting are going around, that may indicate Disney is ready to move forward with their latest live-action adaptation. As such, more should be learned about The Little Mermaid in the coming months.
Source: That Hashtag Show