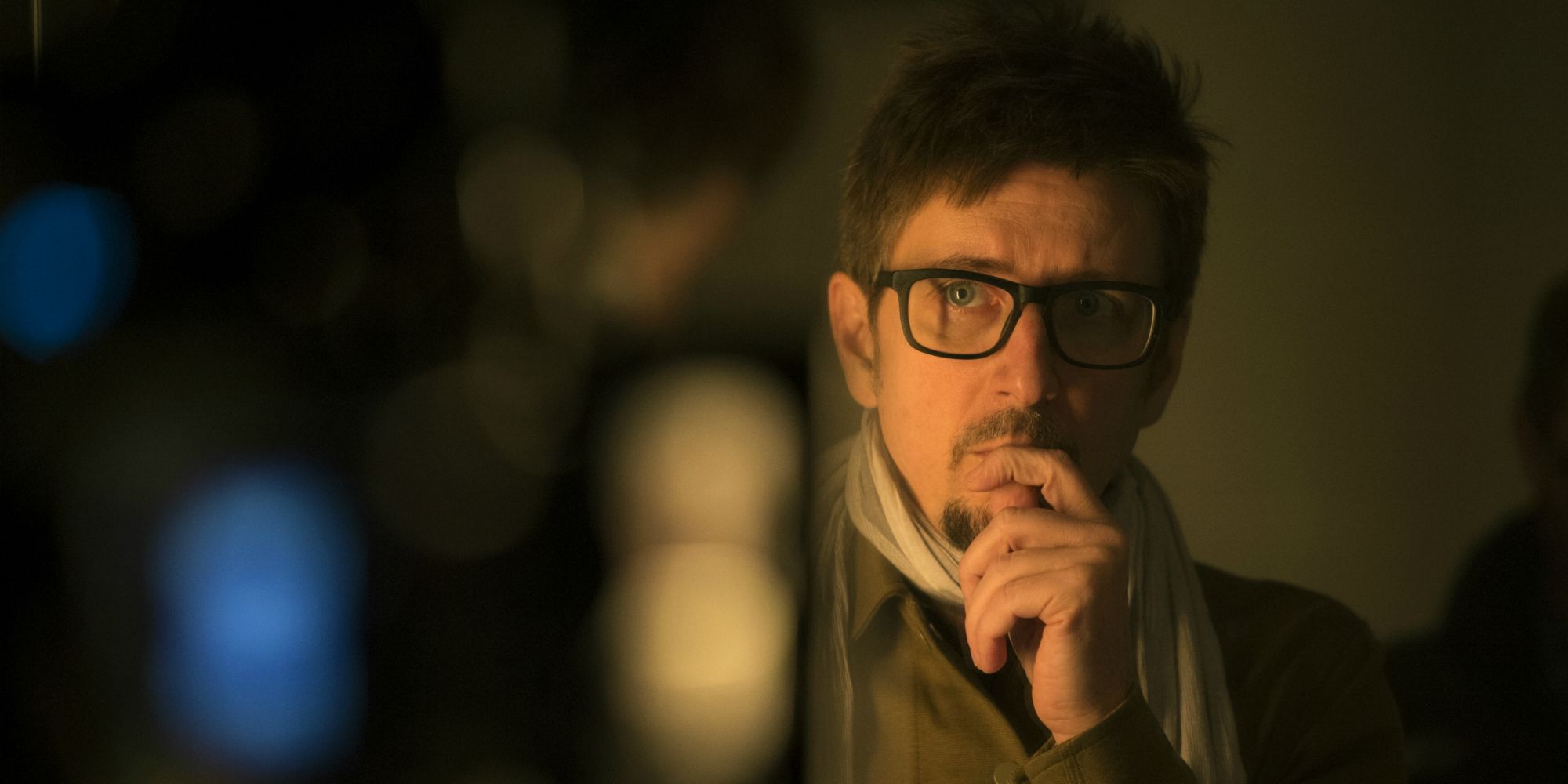 Doctor Strange director Scott Derrickson has expressed regret over the "extreme reshoots" on TNT's Snowpiercer pilot that he originally helmed. Months after former showrunner Josh Friedman exited the show due to "creative differences", Derrickson also finds himself at odds with the network's vision. Derrickson's issue with the network is the planned reshoots for the pilot.
TNT's Snowpiercer is a continuation of the 2013 film of the same name, directed by Bong Joon Ho. The film was based off French comic book, Le Transperceneige. Snowpiercer takes place in a future where an attempt at reversing global warming goes horribly wrong. Earth has entered an ice age where most forms of life have gone extinct. What's left of humanity survives on the Snowpiercer, a massive train circumnavigating the globe, thanks to its perpetual motion engine. As if possible global extinction wasn't bad enough, the characters also contend with class inequality. A group of rebels, living in the squalid compartment at the end of the train, decide to revolt against their oppressors. Snowpiercer follows the rebels as they fight their way through increasingly opulent cabins towards the engine room. The pilot will take place seven years after the events of the film.
The show's pilot episode was penned by Friedman, a writer with numerous credits to his name, including Terminator: The Sarah Connor Chronicles and Emerald City. Back in January he announced he would be leaving the project. He cited differences between himself and TNT. No further explanation was given. He was replaced by Graeme Manson, co-creator of BBC sci-fi series Orphan Black. A recent tweet by Derrickson provides more insight. Friedman's script is facing, in Derrickson's words "extreme reshoots." He had nothing but praise for Friedman's work, stating it "is the best I've ever read." He also announced his decision not to take part in the reshoots, lamenting that viewers will never see what he and Friedman envisioned. For his part, Logan and Blade Runner 2049 writer Michael Green subsequently jumped in to praise Derrickson and bash TNT.
The 72-page Snowpiercer TV pilot script by @Josh_Friedman is the best I've ever read. The feature-length pilot I made from that script may be my best work.

The new show runner has a radically different vision for the show. I am forgoing my option to direct the extreme reshoots.

— Scott Derrickson (@scottderrickson) June 29, 2018
Your cut from @Josh_Friedman's script was astonishing. A network that unraveled a vision so powerful will not go far.

— Michael Green (@andmichaelgreen) June 29, 2018
Production now continues with Manson still attached. Jennifer Connelly of A Beautiful Mind and Daveed Diggs from Hamilton will be playing the leads, supported by a strong cast. The class inequality metaphor will continue as Snowpiercer makes its transition to the small screen. The 10-episode run allows time for further exploration of the themes present in the film. Connelly and Diggs' characters will exist in opposing sides of the train. Diggs will play character Layton Well, the new face of the Snowpiercer's oppressed. Connelly's Melanie Cavill will flourish as part of the train's first class.
Odds are viewers will never get the chance to see the initial pilot directed by Derrickson. With Derrickson declining to take part in reshoots, even more pressure has been placed on Manson. He's already proven he can handle a successful sci-fi show with Orphan Black. With Manson at the helm, viewers should logically be able to expect that the expanding world of Snowpiercer will include memorable characters as well as a deep and thoughtful examination of inequality. Sadly, one thing it won't include is Scott Derrickson.
Source: Scott Derrickson
The post Doctor Strange Director Laments Snowpiercer TV Pilot Reshoots appeared first on ScreenRant