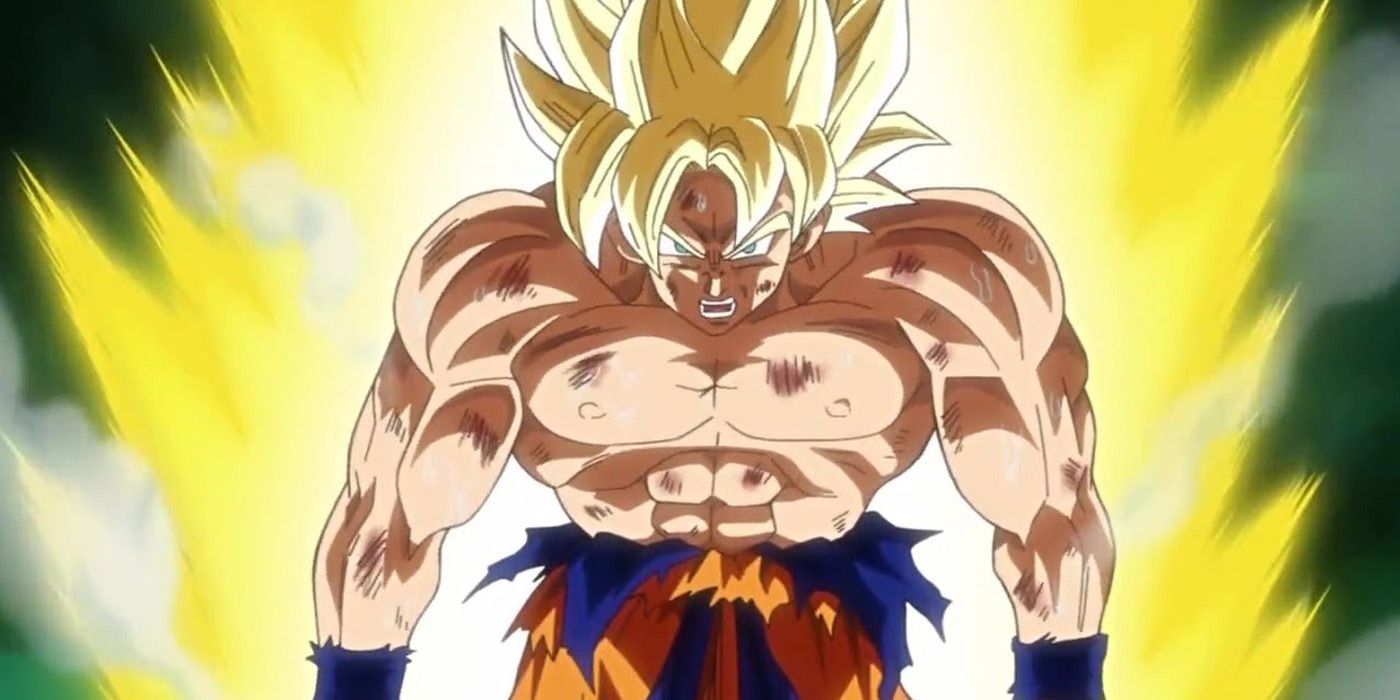 Sean Schemmel, who voices Goku in Dragon Ball Super, says he hasn't recorded any lines for Super Smash Bros. Ultimate, which indicates the popular anime hero won't be appearing as a guest character in the upcoming game for the Nintendo Switch. Bandai Namco, who publishes all video games in the Dragon Ball series, has expressed interest in having Goku join the game's all-star roster.
Every time a new Super Smash Bros. game is announced, fans wonder which of their favorite characters will and won't make it in. At E3 2018, Nintendo shocked fans by revealing that Ultimate will feature every fighter in series history, including forgotten characters from Melee like Young Link and Pichu, and all of the DLC fighters from the last installment. The game also boasts several new and returning modes, 103 stages for players to fight on, and at least eight new challengers.
Related: Nintendo Confirms Luigi Is Not Actually Dead
Super Smash Bros. Ultimate's IMDb page lists Goku as one of the game's many fighters. This added fuel to rumors that the Super Saiyan would be included as a guest character. These rumors were shot down by voice actor Sean Schemmel, who currently serves as the voice of the character in all Dragon Ball games, TV shows, and movies. Schemmel claims that he hasn't been approached by Nintendo about recording lines for the game. Though the addition of Goku to the roster may have seemed unlikely, many fans believed it could happen, considering that Bandai Namco is helping Nintendo with development of Ultimate.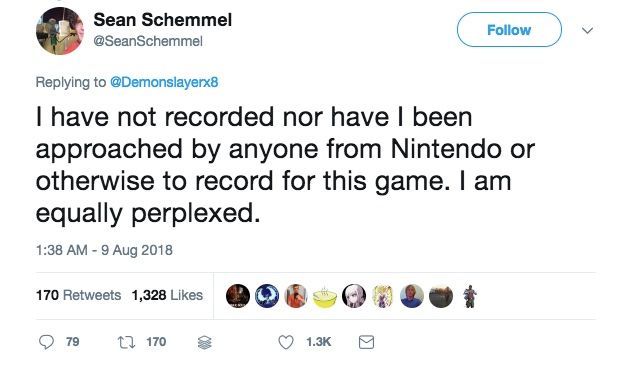 While this means there are no current plans for Goku to join Ultimate, there's still a chance the character can appear in the form of DLC at a later date. Several surprising characters, such as Final Fantasy's Cloud and Street Fighter's Ryu were added to the Wii U and 3DS versions over six months after the game's initial release.
While this news doesn't bode well for those holding out for Goku to make an appearance, there's still a lot to be excited about when it comes to new characters. Metroid's Ridley, who was once said to be too big to work as a playable fighter, will finally join the fight, along with Princess Daisy and Splatoon's Inklings. Last week, it was announced that five more characters will be making their Smash debut as well, including Donkey Kong Country villain King K. Rool, who has been one of the most fan-requested characters ever.
Super Smash Bros. Ultimate launches December 7, 2018 for the Nintendo Switch.
Source: Sean Schemmel