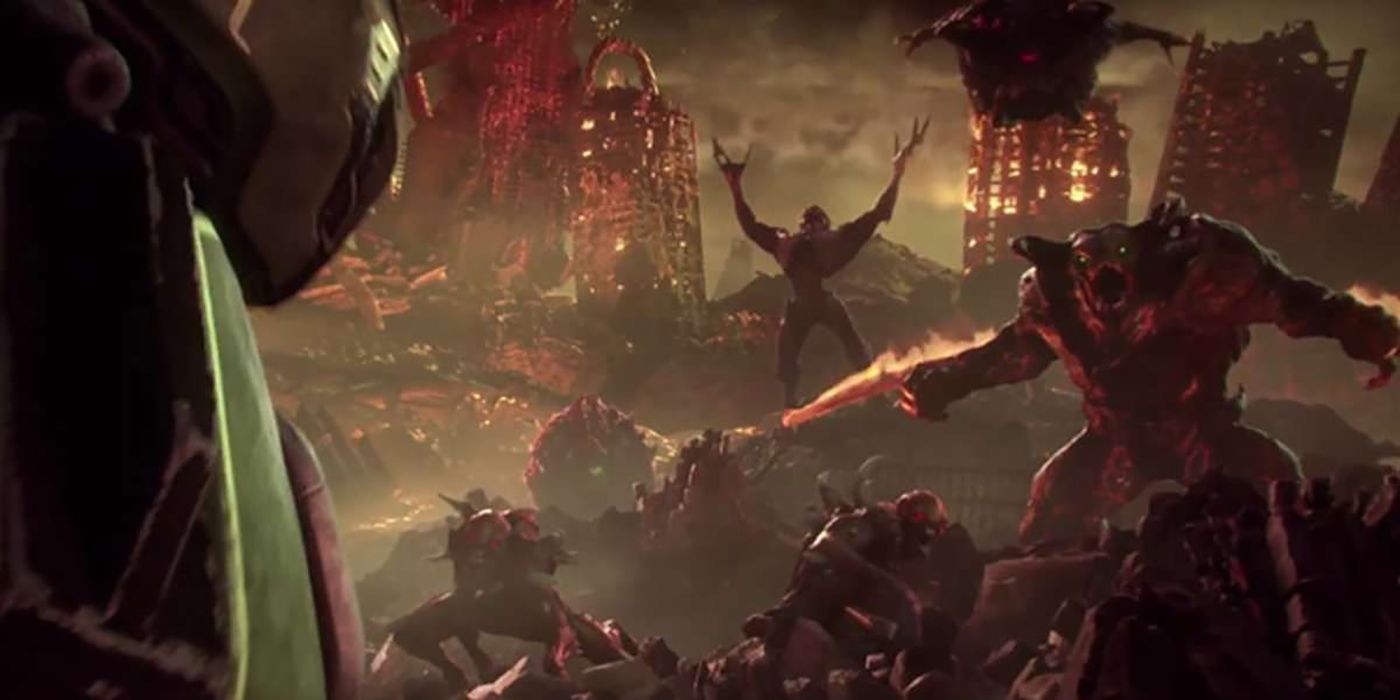 Bethesda's big reveal of Doom Eternal at QuakeCon 2018 came with a surprise addition that players can invade each other's campaigns as demonic creatures. Although the leading Doomguy is still the focus of id Software's latest game, QuakeCon showed off an impressive array of deadly demons to do battle with.
As QuakeCon's Doom Eternal gameplay footage took fans to the decrepit ruins of Earth and the Martian moon of Phobos, there was a real sense of bigger is better in the sequel to 2016's Doom. If anyone has ever wanted to get behind the gnashing jaws of an Arachnotron, now they can (sort of).
Related: Doom Eternal Confirmed to Release on Nintendo Switch
During the extensive presentation, id Software's Marty Stratton and Hugo Martin explained how the new 'Invasions' mode will work in Doom Eternal. As well as going it alone to take down Doomguy, gamers can team up with their friends to form a Slayer Hunting Party of deadly demons. Stratton and Martin didn't divulge how many players can take part in these hunting parties, but it sounds an awful lot like Doom's own spin on battle royale.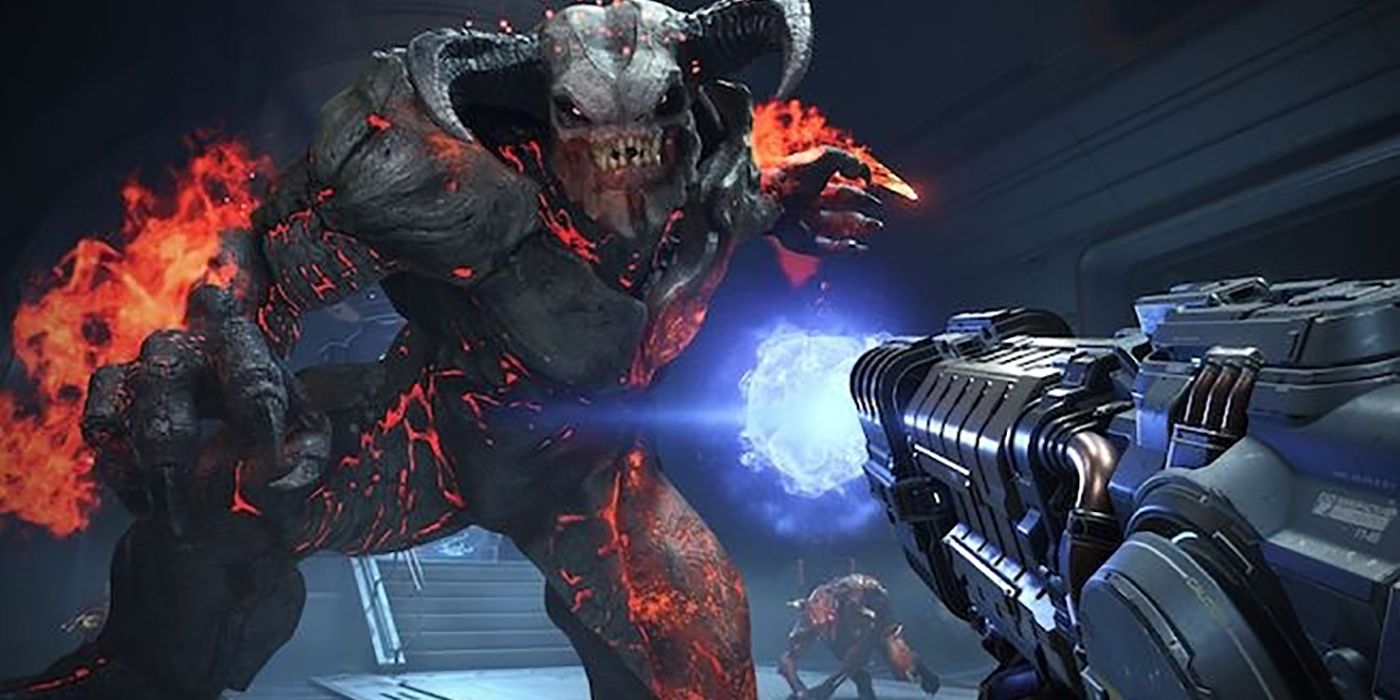 If anyone thinks the idea sounds a little familiar, it pays homage to the Souls series. Heading back to 2009, FromSoftware's Demon's Souls included the idea of players taking control of the Black Phantom to join the fun. As the series moved on into the three Dark Souls games, the invasion mechanic remained a popular part of multiplayer and cooperative gameplay.
Giving players "a true taste of Hell" for Doom Eternal, Invasions cleverly tie into the game's single-player campaign. Instead of mindless grunts coming after Doomguy, the demons will now be able to think and react with the precision of other players. For anyone who doesn't fancy their game being hijacked by a highly skilled team of friends who are out for mayhem, the good news is that the Invasions feature can be turned off at any time.
While the new gameplay is enough to drive some players to part with their cash already, id Software went on to confirm that this won't be the only multiplayer mode that Eternal has. Given that 2016's game was criticized for its deathmatch multiplayer, expect id to have at least tweaked that maligned mode in some way. Who knows, maybe developers have even squeezed in a full-blown battle royale mode for 100 players to crown only one winner on the ruins of Earth?
With the announcement of a Doom sequel being a highlight of Bethesda's supersized E3 showcase, the game has continued to grab the attention of the media. Although there was also new footage from RAGE 2 at QuakeCon, the bloodthirsty brawling of Doom Eternal outshone the competition. With new weapons and reimagined monsters from the franchise's past, there will be plenty of players who can't wait to try their hand and being a demon for a day.