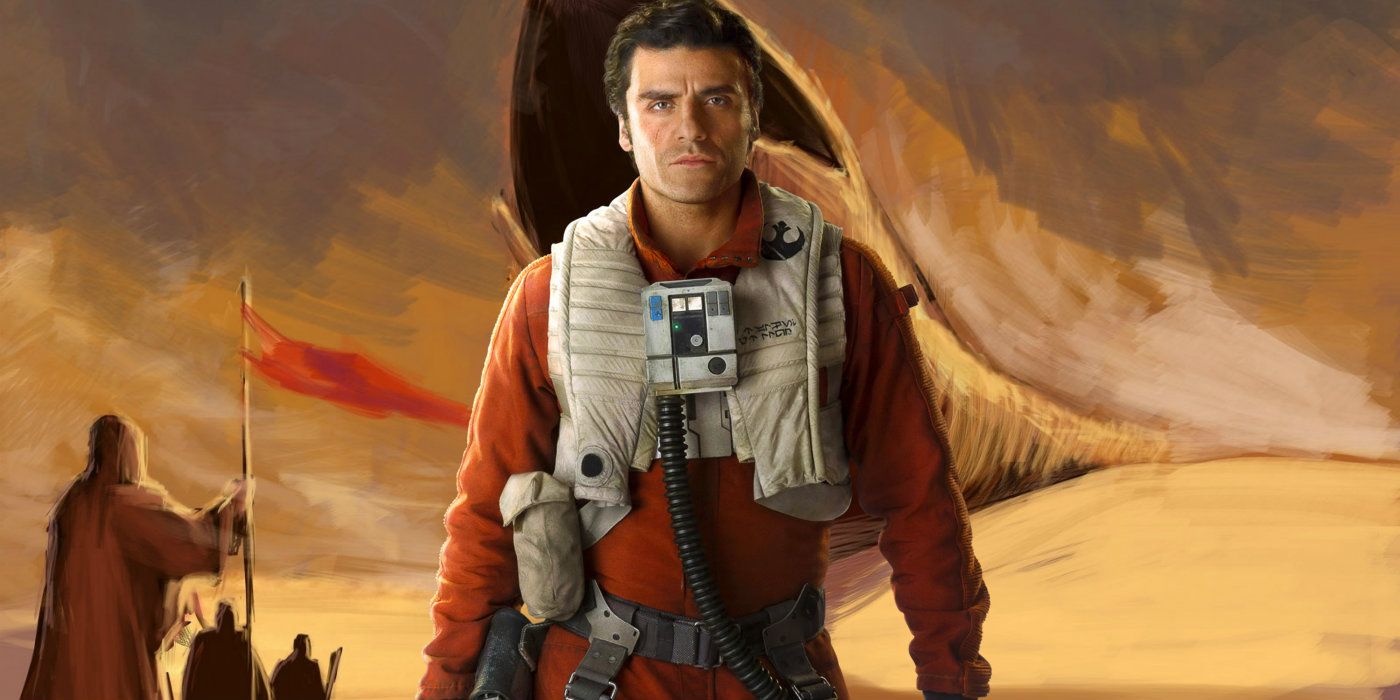 Oscar Isaac is the latest A-lister to join the cast of Denis Villeneuve's Dune reboot. The original Dune novel by Frank Herbert was published in 1965 and its influence continues to be felt across the sci-fi genre today. Villeneuve has admitted it was one of the pinnacle sci-fi works that made him want to work in the genre to begin with and once called it his "longstanding dream" to adapt the novel to the big screen. Well, now the acclaimed director of Prisoners and Sicario is getting a chance to do exactly that.
Legendary picked up the movie and TV rights to the Dune franchise in late 2016 and set Villeneuve to direct a film reboot (quite literally) a month later, following the success of his extraterrestrial contact drama Arrival. Villeneuve spent most of the year after finishing Blade Runner 2049 and then taking a break, after having directed five movies in as many years. He didn't rest long, however, and set to work assembling the Dune cast last summer, beginning with Timothée Chalamet as protagonist Paul Atreides (or, as he's eventually known, Muad'Dib).
Related: Dune Movie Reboot Only Adapts the Book's First Half
According to Variety, Isaac is now in talks to play Paul's father, Duke Leto Atreides. The film takes place in the future on the desert planet of Arrakis, at a time when it's under the control of the Atreides family. Rebecca Ferguson costars in the film as Lady Jessica – Paul's mother and the duke's concubine – and Stellan Skarsgård rounds out the main ensemble as the villainous Baron Vladimir Harkonnen, a character whose family previously ruled Arrakis and controlled its most valuable export: an extremely rare substance known as spice.
With his role in Dune, Isaac has added yet another big-name franchise to his larger body of work. The actor currently plays Resistance pilot Poe Dameron in the Star Wars universe and is expected to reprise his surprise role from last December's Spider-Man: Into the Spider-Verse in either the sequel or a future spinoff. Isaac also continues to do a nice job of finding room in his ever-busy schedule to appear in non-franchise movies, with roles in upcoming films like J.C. Chandor's Netflix thriller Triple Frontier and recent turns in the historical dramas Operational Finale and At Eternity's Gate. His role as Duke Atreides won't be as substantial as some of his other recent film appearances, but one imagines the chance to work with Villeneuve on a Dune adaptation (whatever the role might be) was too enticing for Isaac to pass on.
Dune itself has assembled quite the impressive cast so far, with Isaac and the aforementioned actors further joined by names like Charlotte Rampling (as Reverend Mother Gaius Helen Mohiam) and Dave Bautista (as "Beast" Rabban, the Baron's brutish nephew) in the lineup. It's not at all surprising, either; Villeneuve's last two films were some of the most widely celebrated sci-fi movies in recent memory, and the prospect of him taking on an ambitious project like Dune is all the more exciting for it. Herbert's novel blends sci-fi and politics in fascinating ways, much like Villeneuve has in his previous directorial efforts, sci-fi or not. He's a great match for the source material, in other words, and there's fair reason to believe his take on Dune will prove to be something special for it.
Source: Variety