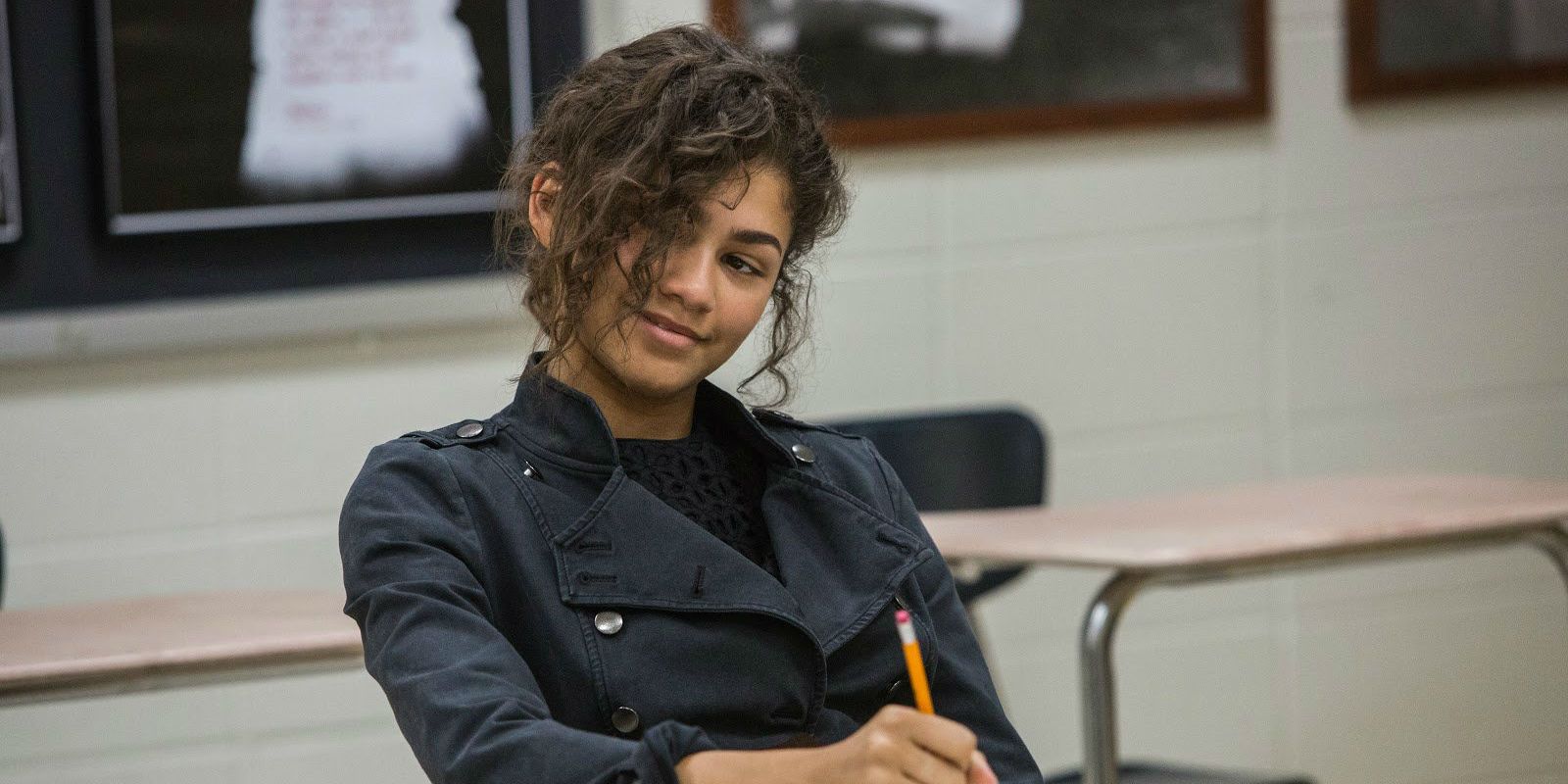 Zendaya is reportedly being eyed to play Timothée Chalamet's love interest in Denis Villeneuve's Dune adaptation. After demonstrating a real knack for sci-fi cinema with the one-two punch of Arrival and Blade Runner 2049, the ever-ambitious Villeneuve is turning his attention to a long-gestating passion project. He's talked about his desire to bring Frank Herbert's seminal works back to the big screen since 2016, though the pieces only started to fall into place last year, when Chalamet signed on to play lead character Paul Atreides.
With a respected and Oscar-nominated auteur like Villeneuve at the helm, Dune has unsurprisingly attracted one of the most star-studded casts this side of Knives Out. The ensemble includes big names like Rebecca Ferguson, Dave Bautista, Stellan Skarsgård, and Oscar Isaac (among others), and Villeneuve apparently isn't stopping there. He currently has his sights set on yet another A-lister for a key role.
Related: Everything You Need To Know About Denis Villeneuve's Dune
According to Collider, Zendaya is being eyed to play Chani, Paul's love interest. It's important to keep in mind no deal is officially in place as of this writing, but it sounds like she'll be the next to board Dune. With Villeneuve looking to begin production in the near future, there will likely be confirmation regarding Zendaya's involvement relatively soon.
Interestingly enough, it seems as if Villeneuve is playing the long game with this bit of casting. Collider notes that Zendaya would be "a leading role as [Paul's] proper love interest in the next Dune film." The director has already revealed he plans on making at least two Dune movies, with the first covering only the sprawling book's first half. It's worth keeping in mind that Herbert's original text is a whopping 412 pages, which is a lot of material to condense into a single film (even one with a protracted running time). Splitting the novel into multiple installments reads as a wise decision from an artistic perspective, as Villeneuve and his team will be able to do the entire story justice. The Hollywood trope of breaking up books into two or more movies has yielded mixed results in the past, but the likes of Harry Potter and the Deathly Hallows proves it can work with the right crew.
Nevertheless, it'll be interesting to see if Villeneuve gets his opportunity to make an entire Dune series that's "Star Wars for adults." While he's revered amongst cinephiles, Villeneuve's name isn't much of a box office draw. Arrival, which scored a modest $100.5 million domestically, is his biggest commercial hit Stateside, and Blade Runner 2049 earned only $259.2 million worldwide against a $150 million production budget. It's great that Legendary is giving Villeneuve the opportunity to make Dune, but the future of this endeavor will likely depend on how the first movie performs. Hopefully, everything works out and Villeneuve can realize his full vision for Dune.
Source: Collider