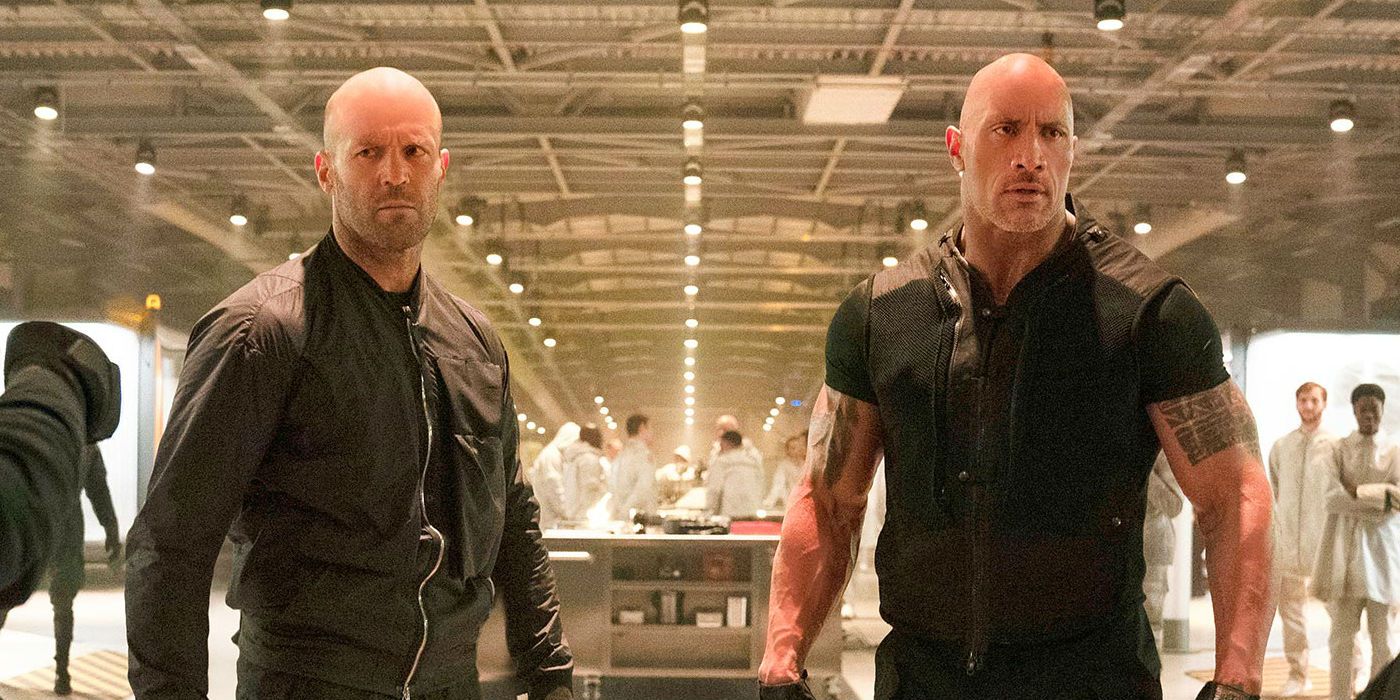 The first trailer for Fast & Furious Presents: Hobbs & Shaw is set to arrive on Friday according to star Dwayne Johnson. The former WWE star joined the Fast & Furious franchise for Fast Five and immediately helped take the series to new heights, especially financially. Johnson has been angling for a spinoff ever since and will team up with Jason Statham to make it happen.
The spinoff is a first for the Fast & Furious franchise and sees Johnson and Statham return to their familiar roles, Luke Hobbs and Deckard Shaw respectively. They were able to bring David Leitch on board to direct the film following his success with Deadpool 2 and have been filming the movie for the last several months. Now that production if officially wrapped, fans of the franchise and The Rock have been eager to see footage from the film. He teased that something was on the way ahead of the Super Bowl, but fans won't have to wait that long.
Related: Screen Rant's 50 Most Anticipated Movies of 2019
Dwayne Johnson confirmed on social media that the first trailer for Hobbs & Shaw will arrive this Friday. The announcement accompanied a short video of Johnson standing in front of a truck, before revealing another look at the film's official logo. Unfortunately, no footage from the actual movie is included but the highly anticipated first look will be here in just a few days.
Instead of possibly having to fight for attention during Super Bowl Sunday – usually a hot spot for several new movie trailers – it appears Hobbs & Shaw will get a jump start on the competition. With the full first trailer arriving later this week though, it is still possible that Universal could double up and include a TV spot for Hobbs & Shaw during the big game that spreads awareness that the trailer is already online. UPDATE: Johnson confirmed on Twitter that Hobbs & Shaw will also get a 'dope' Super Bowl spot.
Johnson's social media presence has kept Hobbs & Shaw in the news throughout production, as he revealed several images from the set and quite a few first looks at the film's various cast members. Idris Elba, Vanessa Kirby, Eiza Gonzalez, Roman Reigns, and more are all set to appear alongside Johnson and Statham, and Johnson is teasing the summer's biggest showdown is between him, his co-lead Statham, and villain Elba. Now that the trailer is set to debut shortly, it should be expected for it to lean heavily on the action of the film and Johnson's movie star charisma. When the Fast & Furious Presents: Hobbs & Shaw footage does debut, hopefully it will show Johnson's hype is warranted and give everyone reason to be as excited.
Source: Dwayne Johnson