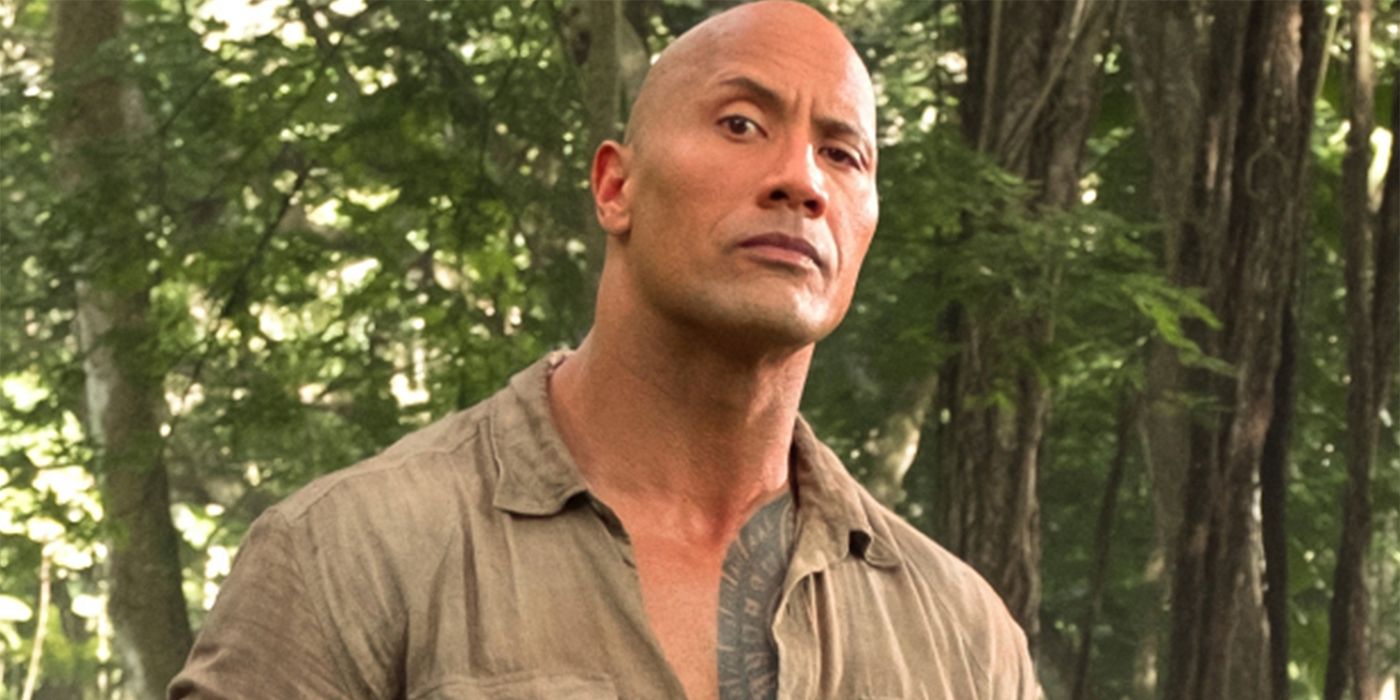 Actor Dwayne Johnson has revealed that he isn't ruling out a presidential run after 2020. Having taken on a multitude of different roles and challenges over the years, including singing in Disney's smash hit Moana and producing a host of TV shows and films, the Jumanji star seems to be keen on tackling bigger and more diverse career challenges with each passing year.
Since his days as WWE personality The Rock, Dwayne Johnson has maintained a steady career trajectory, one in which his fanbase has grown from just wrestling fans into more mainstream demographics. His work on rebooting Jumanji was nothing short of a rousing success and with production on anticipated box office triumphs like Shazam! as well as Jumanji 3 currently underway, Johnson, it seems, is constantly ensuring that he's always part of something with huge potential.
Related: Dwayne Johnson Confirms Jumanji 3 is Moving Forward
It's perhaps not surprising then that Johnson would eventually start to look outside of the entertainment industry for what could be his biggest challenge yet. According to Indie Wire, Johnson has stated that a US presidential campaign just might be in the cards for him at some point after the 2020 election. Addressing the issue of becoming President Johnson, Johnson said, "I'm not ruling it out, I'm not ruling out this idea that if I could make a bigger impact somehow, or potentially surround myself with good people."
Talk of and by celebrities on the issue of a presidential run is, of course, nothing new. With the current climate of US politics what it is, the idea of a political outsider running for president often seems more plausible than ever before. Aside from Johnson revealing his interest in politics, names as diverse as Chris Rock and Oprah Winfrey have cropped up time and time again. But for Johnson, the idea of taking on the campaign trail is more than simply running a successful campaign. Admitting that he still isn't at the right place for politics yet, Johnson said that he lacks the experience and many of the other qualities necessary for such a move and that right now was certainly not the time for it. He does appear to hold the position of president in high regard, however, and expanded on the overall idea of public service by explaining:
"We're staying in our lane. I have a lot of friends who are politicians, many former presidents, senators, former senators. You name it, on every level. While it is extremely flattering that a good amount of people feel that I should run for president, or make a decent president, or not suck at a being president, at the end of the day, I have a tremendous amount of respect for that position."
Whether or not politics is a good career move is up to personal opinion, but it's hard to imagine someone as charismatic as Johnson not finding a certain amount of popularity awaiting him on a presidential run. The role of president should require more than simple popularity, but again, the success of a candidate like Donald Trump has proven that American politics are open to those who can capture the public's attention. As anyone who has seen a Dwayne Johnson film can attest to, if there's one thing the star can manage, it's capturing the public's attention.
Source: Indie Wire