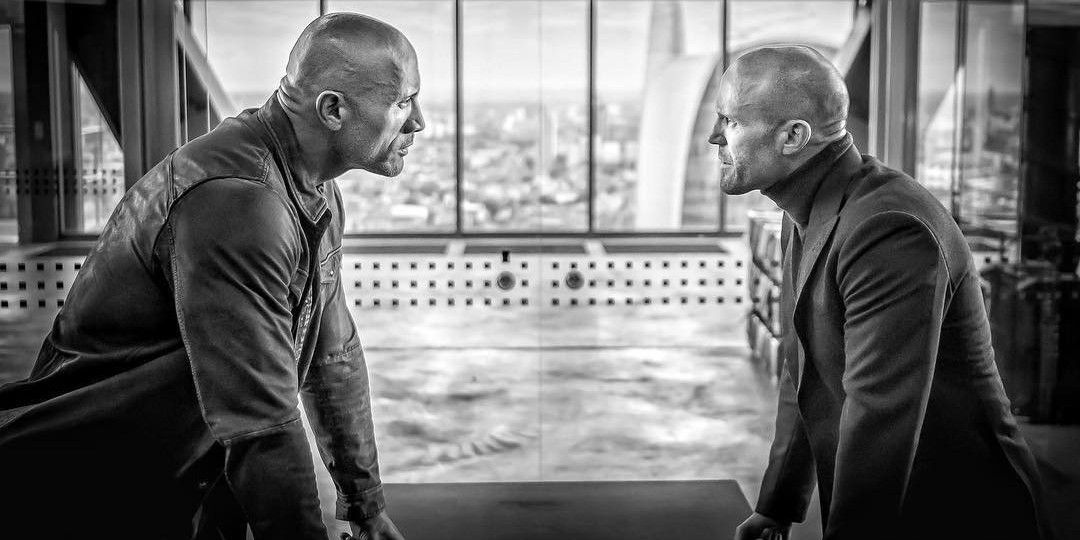 Dwayne Johnson is teasing that Fast and Furious Presents: Hobbs & Shaw will get its first full-length trailer at the 2019 Super Bowl on Sunday. The Rock has stepped up its efforts to promote the film – the first spinoff of the main Fast & Furious movies – in recent months through his social media accounts. Just this past week, in fact, Johnson revealed that WWE's Roman Reigns is playing one of Luke Hobbs' brothers in the movie, along with Josh Mauga, John Tui, and Cliff Curtis. It's been further speculated that Universal will unveil the first Hobbs & Shaw footage during the Super Bowl LIII this weekend.
Hobbs & Shaw is scheduled for an August release date, which makes now as good a time as any for Universal to get the film's marketing machine up and running. The last three Fast & Furious movies all debuted new footage during their years' respective Super Bowls, which only improves the odds of Universal following suit with the property's upcoming spinoff. Question is, will the studio release a TV spot or full-blown trailer for the film on Sunday? Well, according to The Rock, it might be the latter.
Related: Predictions: Netflix Has ANOTHER Surprise Super Bowl Movie in 2019
In a response to one of his followers on Instagram (hat tip Trailer Track), The Rock hinted that the Hobbs & Shaw trailer will, in fact, premiere at the Super Bowl this weekend. He specifically said "trailer" in his response, though it's possible the actual promo will be closer to a 30-60 second TV spot than a two minute theatrical preview.
While certain studios (like Warner Bros.) tend to not advertise their films very much at the annual Super Bowl, other studios have typically used the sporting event to launch previews for their biggest movies of any particular year. In 2018, for example, Disney and Lucasfilm unveiled the first footage from Solo: A Star Wars Story, as a way of getting its belated marketing campaign started on a strong note. Universal premiered the first full-length trailer for Dwayne Johnson's action movie Skyscraper at the same event, well ahead of its own theatrical release last July. If the past is any indicator, then, the Hobbs & Shaw Super Bowl promo will be a proper two minute preview and not just a 30 second announcement for the theatrical trailer to come.
The timing also feels right for a Hobbs & Shaw trailer. Johnson, as mentioned, has stepped up his efforts to promote the film of late and has clearly been building up to something big in the movie's promotional campaign. Further, there are several February releases that Universal could attach the trailer to hitting theaters in the next couple weeks, ranging from the Liam Neeson action-comedy Cold Pursuit to Fox's Alita: Battle Angel and even Universal's own horror-comedy sequel, Happy Death Day 2U. The Rock also costars in this month's docudrama Fighting with My Family, so that's another movie that could carry the Hobbs & Shaw trailer in theaters.
Source: Dwayne Johnson [via Trailer Track]