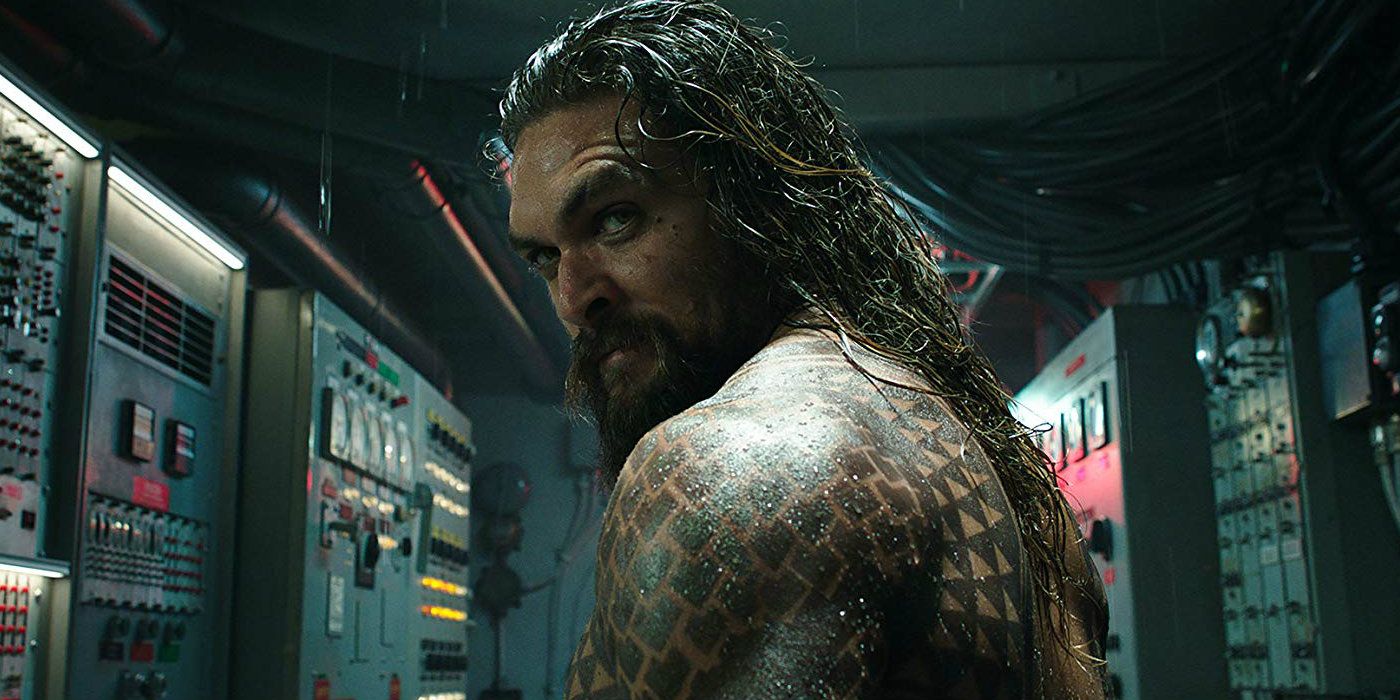 Dwayne Johnson wanted Jason Momoa to play one of his brothers in Fast & Furious Presents: Hobbs & Shaw. The character of Hobbs was first introduced in Fast Five as a near unstoppable federal agent seeking to arrest Dom and his crew. He ended up forming a reluctant partnership with the crew and became an honorary member over the course of later sequels. Thanks to Johnson's ascending leading man status, and the popularity of Hobbs as a character, talk of a solo movie soon started to appear.
Johnson shared such good chemistry with co-star Jason Statham on The Fate Of The Furious it was decided the pair should team up for a spinoff. Johnson also had a falling out with co-star and producer Vin Diesel on that installment, with the latter reportedly insisting a post-credits tease with Johnson and Statham setting up their spinoff be cut out. Director David Leitch (Deadpool 2) eventually took the reins of Fast & Furious Presents: Hobbs & Shaw, with filming on the project pushing back Fast & Furious 9 by a year.
Related: The Rock Reveals Hobbs & Shaw On-Screen Brothers & Vintage Car Shop
Johnson recently took to Instagram to reveal a first look at his four on-screen brothers in Hobbs & Shaw, played by Roman Reigns, John Tui, Josh Mauga and Cliff Curtis. Now in a response to that Instagram photo (via Metro), Johnson responded to a fan question where he reveals he tried to get Jason Momoa onboard to play one of his brothers.
While this would have been perfect casting, Momoa's schedule was a little too packed to allow it. Johnson would like him to feature in a future Hobbs project, however. Hobbs & Shaw will find the two title characters teaming up against a new villain named Brixton (Idris Elba). This spinoff will definitely be a family affair, because, in addition to featuring Hobbs' brothers, Shaw's mother Magdalene (Helen Mirren) will reappear, in addition to his sister Hattie (Vanessa Kirby), an MI6 agent.
Aquaman recently passed $1 billion at the worldwide box office, so if Momoa's schedule was busy before, it's likely to be even more so in the years ahead. That said, a team-up between him and Johnson, be it in a Hobbs spinoff movie or not, feels somewhat inevitable. Aside from Fast & Furious Presents: Hobbs & Shaw, it appears there are no plans for Hobbs to reappear in the main franchise. Johnson recently confirmed there are no plans for him to be in Fast & Furious 9, and while he leaves the door open for Fast 10, that's not confirmed either.
Source: Dwayne Johnson (via Metro)