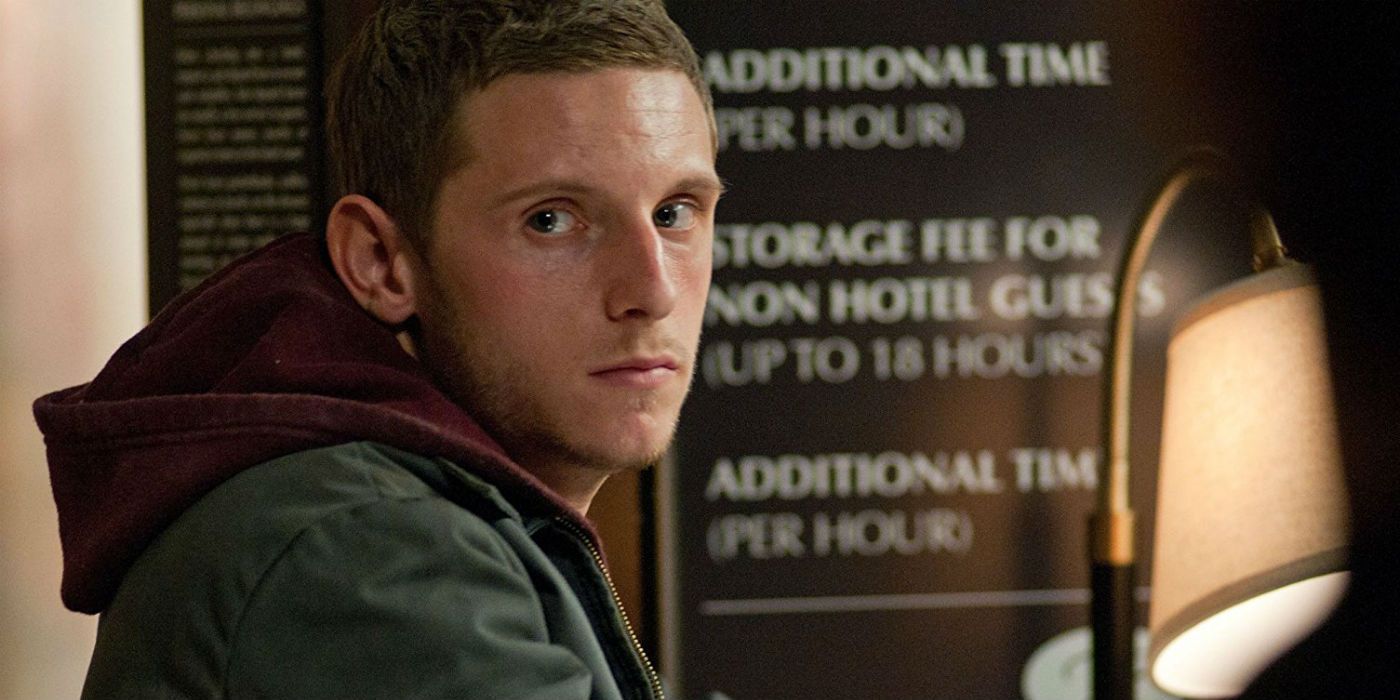 Jamie Bell is reportedly in talks to play a key role opposite Taron Egerton in the Elton John fantasy musical, Rocketman. Beginning with his breakthrough role as a ballet prodigy from a working class British family in the acclaimed 2000 drama Billy Elliot, Bell has become has mainstay on the big screen over the past 18 years, amassing an impressive acting resume including the Peter Jackson films King Kong and The Adventures of Tintin, as well as the Doug Liman-helmed sci-fi hit Jumper, not to mention the indie sensation Snowpiercer.
Now, on the heels of latest big screen turn in the critically acclaimed drama, Film Stars Don't Die in Liverpool, Bell is about to tackle the role of the legendary lyricist who helped legendary artist Elton John rise to rock music stardom in the 1970s, and who remains the Rock & Roll Hall of Famer's chief song collaborator to this day.
According to THR, Bell is in talks to play Bernie Taupin in the musical biopic Rocketman. In addition to chronicling John's life as a student at the Royal Academy of Music, his hit-making years in the 1970 and '80s and his recovery from drug and alcohol addiction in the 1990s, the film will also reportedly focus on John's and Taupin's enduring songwriting partnership. Together John and Taupin have created such classic hits as "Your Song," "Bennie and the Jets," "Goodbye Yellowbrick Road," "Someone Saved My Life Tonight," "I'm Still Standing," and of course, "Rocketman."
In some ways it shouldn't come as a huge surprise that Bell was cast as Taupin in Rocketman, given that the film's script is being penned by Billy Elliot screenwriter Lee Hall. Considering that John and Hall worked together on the stage musical version of Billy Elliot, Hall no doubt brought some clout with him to Rocketman, and it's not completely out of line to guess the writer had some input into the decision by director Dexter Fletcher (who recently took over directing Bohemian Rhapsody) to cast Bell.
No matter how the filmmakers arrived at the casting decision, it's great to see someone of Bell's caliber take on the pivotal role of Taupin in Rocketman. A rare, behind-the-scenes figure who has rightfully attracted just as much attention as his famous musical counterpart, Taupin deserves his due on the big screen, and Bell possesses the charisma to make the role of the lyricist a memorable one. The bonus for both Egerton and Bell is that, since John is one of the producers of the film, he'll likely be available to give tips on the performances. And, hopefully, the piano man will invite his longtime writing partner along for some set visits to effectively help write a recreation of their storied history together.
Source: THR
The post Elton John Biopic Rocketman Casts Jamie Bell Alongside Taron Egerton appeared first on ScreenRant