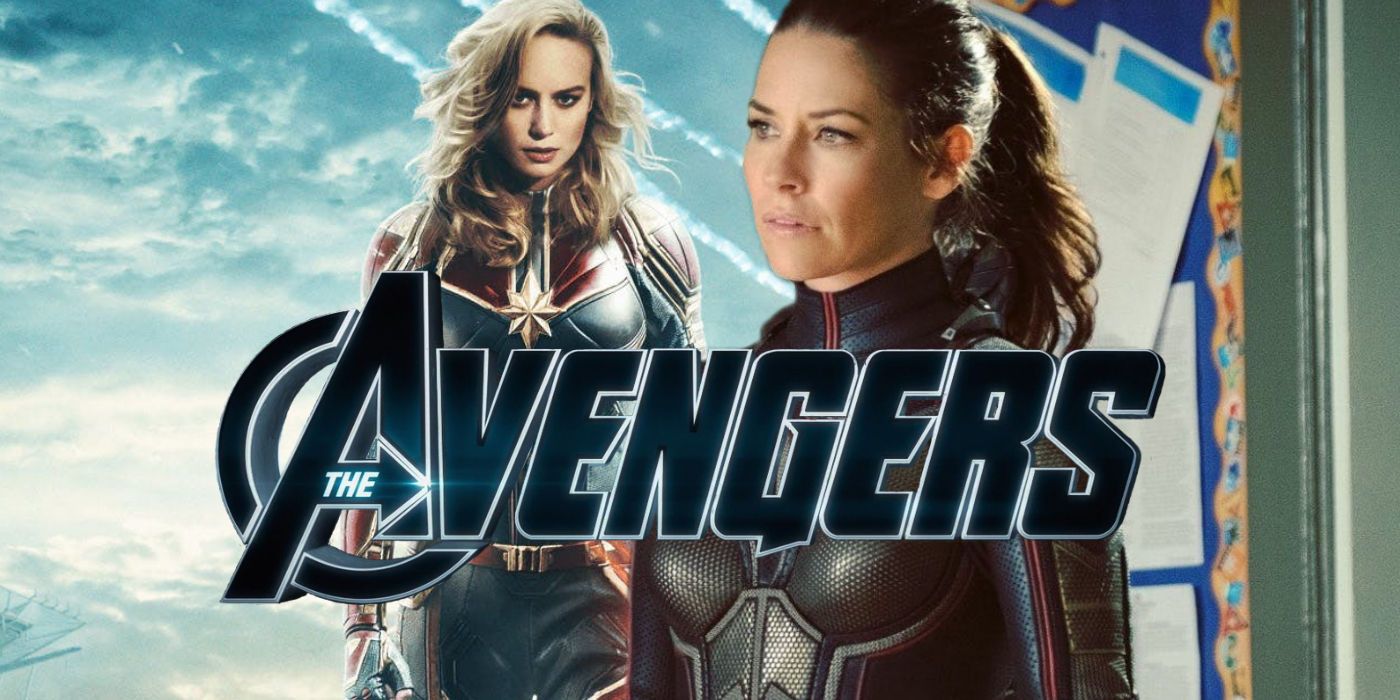 Evangeline Lilly has hinted that Avengers 4 will include scenes featuring both Wasp and Captain Marvel. She's suggesting that she built a friendship with actress Brie Larson over the course of the film, perhaps boding well for the franchise's future.
Right now, Marvel is doing their level-best to keep every possible detail about Avengers 4 under wraps. They're even refusing to officially announce the film's title, arguing that it's some sort of spoiler. The problem is, given filming on Avengers 4 wrapped up last year and there's a year to go, the stars have a year in which to slip up. Evangeline Lilly is currently doing the rounds promoting Ant-Man & the Wasp, but journalists are naturally also asking her about next year's Avengers movie. Although Lilly has already suggested she won't have a major role, she still has a part of some kind – and it's likely more than just the single scene featuring every Marvel hero to date.
In an interview with Entertainment Tonight, Lilly suggested she and Brie Larson got to become friends over the course of filming. As Lilly put it:
"You know what I was working, when I was working on Avengers I got to know Brie Larson pretty well, or as much as you can on a film, and her and I talked about it. And of course she's going to be the next titled female superhero, she's going to be Captain Marvel, and I'm sure this will be the beginning of many, many more titled Marvel films. Black Widow. Scarlet Witch. I mean I don't know who's next or who's going to get a film, but it's not, it's just the beginning."
There are really two takeaways from this. The first is that Lilly evidently spent a good bit of time on set with Larson, which really does make it seem as though the two characters share a few key scenes. These are two very important heroes in the MCU; they're the first two female heroes to star in their own MCU movies. Kevin Feige has suggested they're essentially the forerunners for a major change in the MCU, and he even envisions a time when over half Marvel's heroes are women.
Secondly, it's worth noting that Marvel's actors seem to share Feige's view. Lilly stresses that Captain Marvel is "the beginning of many, many more titled Marvel films." Like Feige, she looks forward and imagines movies starring the female heroes. There's already a Black Widow film in the works, for example, and Marvel's shortlist of directors for that movie is down to three names; Cate Shortland, Amma Asante, and Maggie Betts. Although Lilly insists she doesn't know what to expect for the future, she singles out Scarlet Witch as another possibility; Elizabeth Olsen herself doesn't seem too interested in the idea, though.
Lilly's quote may be another subtle hint that Marvel is building up towards an A-Force movie. The studio seems to be investing a lot of time and effort into building up relationships between their female heroes; Avengers: Infinity War included a major all-female team-up that was generally seen as a teaser towards this idea. It would make sense for Captain Marvel to be a major part of this team, so setting up friendships with the other female heroes would be a wise move on Marvel's part.
Source: Entertainment Tonight
The post Evangeline Lilly Teases Possible Avengers 4 Wasp & Captain Marvel Scene appeared first on ScreenRant