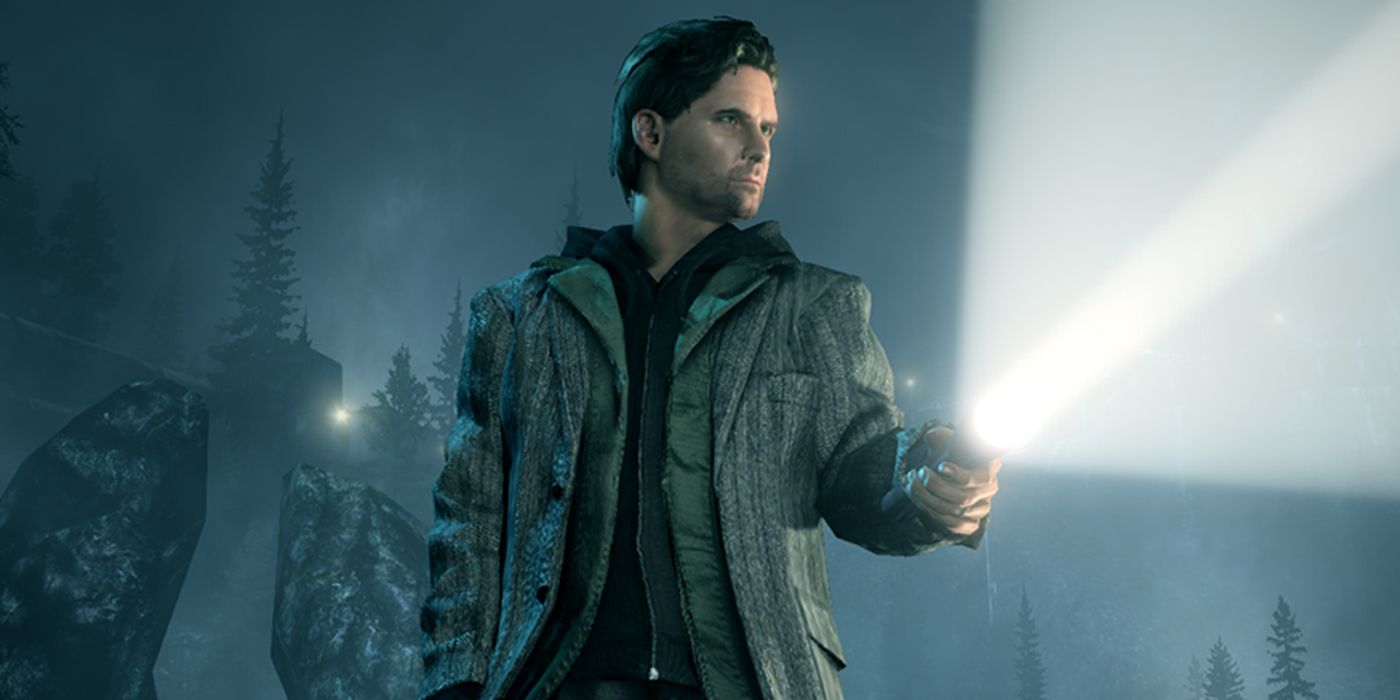 Not unlike the game's committed fanbase, even the developers behind Alan Wake want a sequel to the video game. That said, the likelihood of a sequel remains to be seen. Released in 2010 by Remedy Entertainment, Alan Wake is a psychological action-adventure video game based around the title character's attempt to solve his wife's murder.
With a unique gaming and narrative structure that divides the plot into six different episodes, Alan Wake thrusts Alan into a mystery that utilizes darkness, light, and a survival horror approach that incorporates a blend of reality and events stemming from his latest novel that seemingly come to life. Though there has been talk of a sequel to the game (with the developers going so far as to use the foundation of a scrapped sequel for another one of their games, Quantum Break, which itself includes a nod to Alan Wake), nothing official has been set in motion. Now, the developers have said that they want a sequel to Alan Wake just as eagerly as the fans.
Related: Control Trailer: Remedy's New Gravity-Bending Mystery Game Revealed
During the PlayStation showcase at E3 2018, DualShockers spoke with Remedy Entertainment's Mikael Kasurinen about the company's latest game, Control, a supernatural third-person action-adventure. The conversation eventually turned to past games from Remedy, leading to a discussion about a potential Alan Wake sequel. Kasurinen explained that, even though Remedy owns the rights to Alan Wake and is excited about the prospect of a sequel, he can't confirm or deny any details regarding the series' future. He said:
"So, we own the Alan Wake IP, yes. I just want to say right away that it's very dear to us and close to our hearts. We all love Alan Wake at Remedy and I think all of us want to see a new Alan Wake game. I just want to say that out loud. Unfortunately, I can't speak to it anymore than that. We'll see what happens with Alan Wake next, but we all want to see it happen, absolutely."
While there have never been any official sequels to Alan Wake, that's not to say that the story has ended completely. Following the initial release of the game, two additional episodes were released as downloadable content to continue the story, as was a live-action web series titled Bright Falls (named after the town in which the game is set). There was even a novelization of the game written by Rick Burroughs, a book called The Alan Wake Files included in limited editions of the game, as well as an in-univere spinoff game called Alan Wake's American Nightmare. That said, the supplementary material did not fully satisfy the game's cliffhanger ending.
Remedy is currently focusing all of their attention on Control right now. However, the upcoming game appears to be following a similarly mind-bending aesthetic to Alan Wake, which might be enticing for gamers looking to fill that void. But still, an Alan Wake sequel has been a longtime coming, so, hopefully, Control's potential success might convince Remedy Entertainment to give their original blockbuster game another shot.
Source: DualShockers
The post Even Alan Wake's Developers Want A Sequel appeared first on ScreenRant