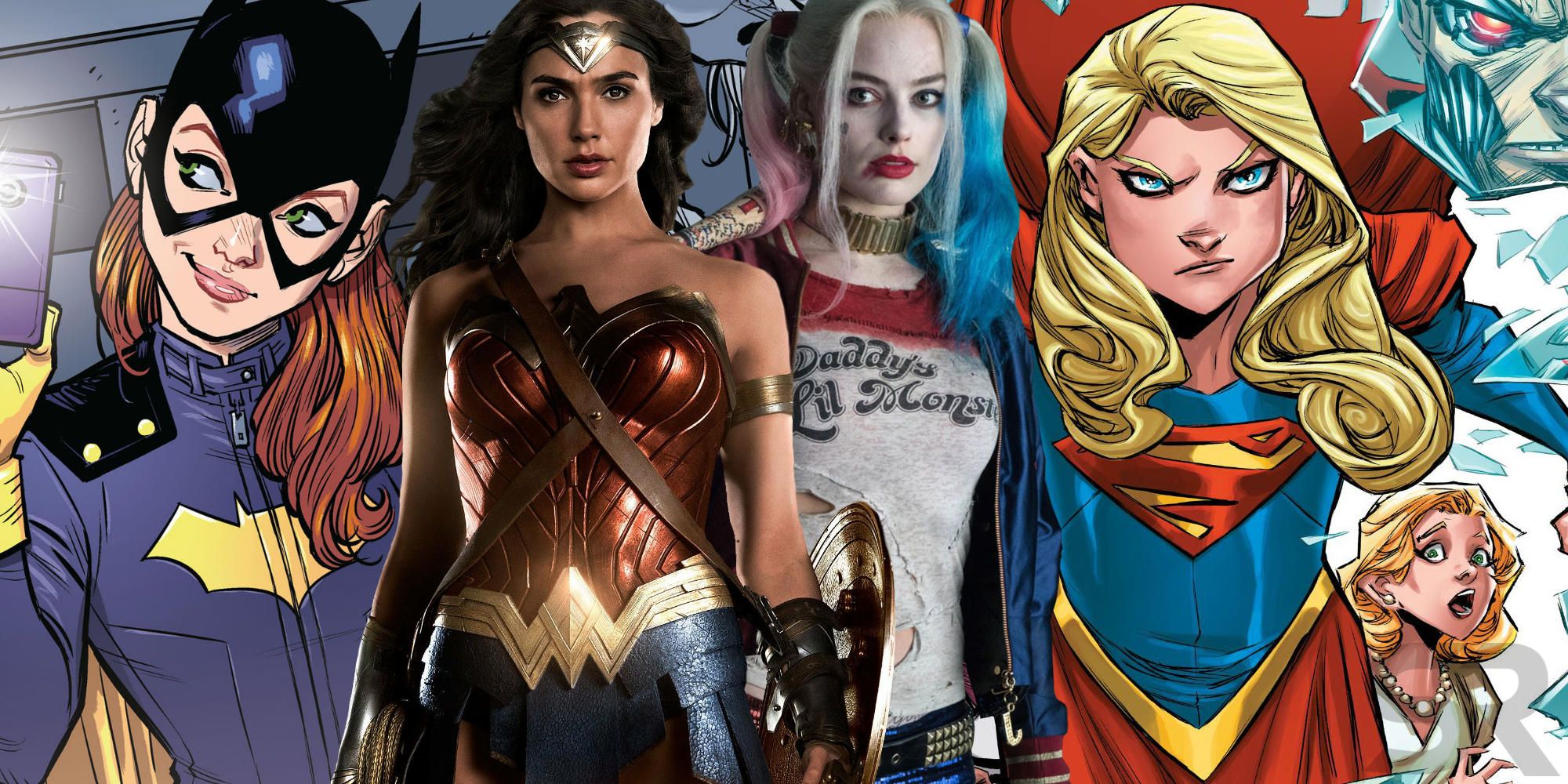 Warner Bros' DC Comics movie universe has a long list of projects in development, but here we break down all the female-starring, -directed, -written DC movies in the works. Warner Bros. has been building up their, unofficially titled, DC Extended Universe ever since Zack Snyder's Man of Steel. The latest DC Comics franchise has since come to include Batman V Superman: Dawn of Justice, Suicide Squad, Wonder Woman and Justice League.
However, while there are only a handful of DC movies on Warner Bros' release slate – Aquaman, Shazam!, Joker and Wonder Woman 1984 – the studio has a number of comics-inspired projects in various stages of development. Some are much farther along than others; for instance, The Flash movie has been in the works since Ezra Miller was announced as the star in 2014. Others were reported as being in development years ago but haven't had any forward momentum.
Related: Every DC Villain Movie Warner Bros. is Developing
Still, one factor that many of the projects in more active development have in common is the fact that they're female-driven – either starring female DC Comics characters or being written/directed by women. This is likely the result of Wonder Woman being such a success for the studio, becoming one of the DC film franchise's top box office earners and receiving a great deal of praise from critics and fans alike. Since fans are calling for more female-driven stories in the superhero film genre after Wonder Woman, it makes sense for Warner Bros. to develop those kinds of films. As such, here's a rundown of every female-driven DC movie in development.
This Page: Wonder Woman, Birds of Prey & Batgirl
Wonder Woman 1984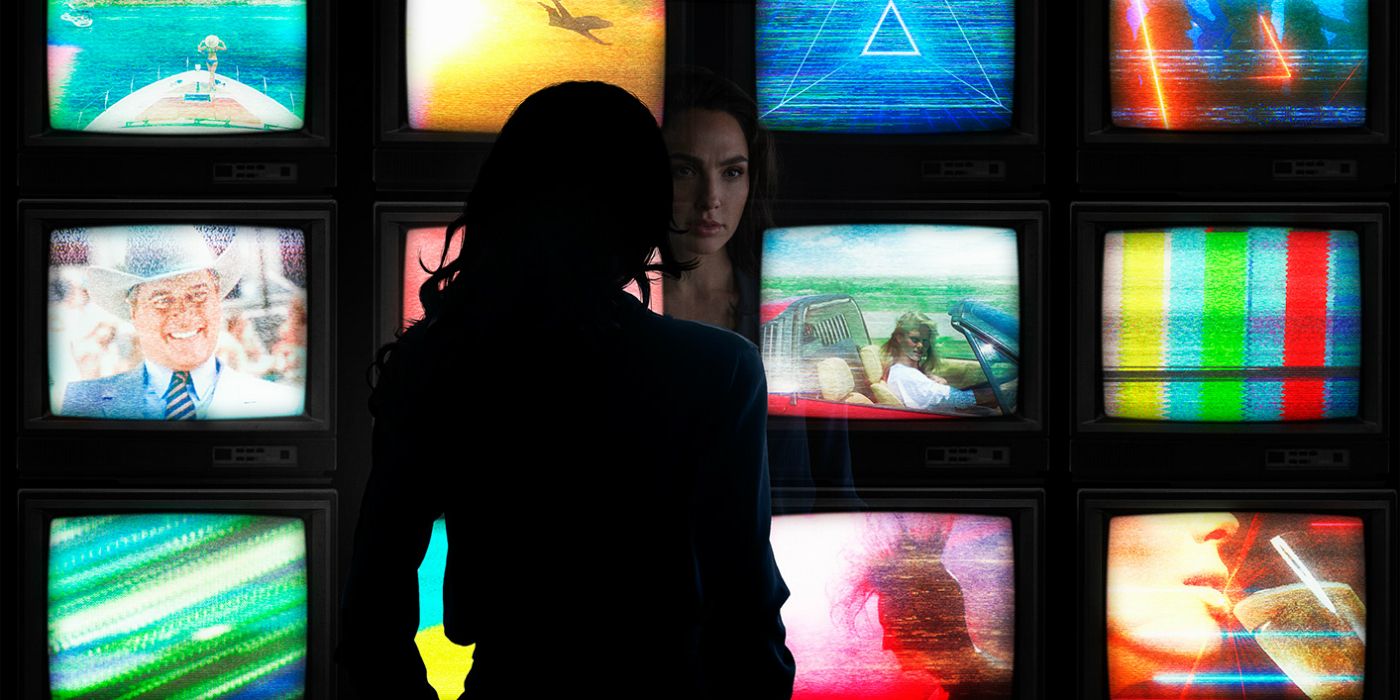 The sequel to 2017's Wonder Woman, 1984 sees the return of both star Gal Gadot and director Patty Jenkins. The project marks a major step forward for female filmmakers, with Jenkins becoming the highest paid female director in history for her work on Wonder Woman 1984. In fact, reportedly Jenkins tripled her Wonder Woman salary for the sequel. The director also worked with writer Geoff Johns on the script for 1984, making her even more involved in the film as well.
As of this writing, Wonder Woman 1984 is currently filming with returning stars Gadot and Chris Pine. The sequel's cast also includes Kristen Wiig as Dr. Barbara Ann Minerva aka. Cheetah as the main villain, while Pedro Pascal has been cast in an undisclosed role. Little is known about the exact storyline the Wonder Woman sequel will explore, but it's said that Pine's return after the death of his character, Steve Trevor, is a key part of the plot. Further, we obviously know Wonder Woman 1984 will take place in the 80s, moving forward in time from the first film's World War I setting. Still, we'll learn more once it gets closer to Wonder Woman 1984's November 2019 release date.
Related: Every Wonder Woman 1984 Update You Need To Know
Birds of Prey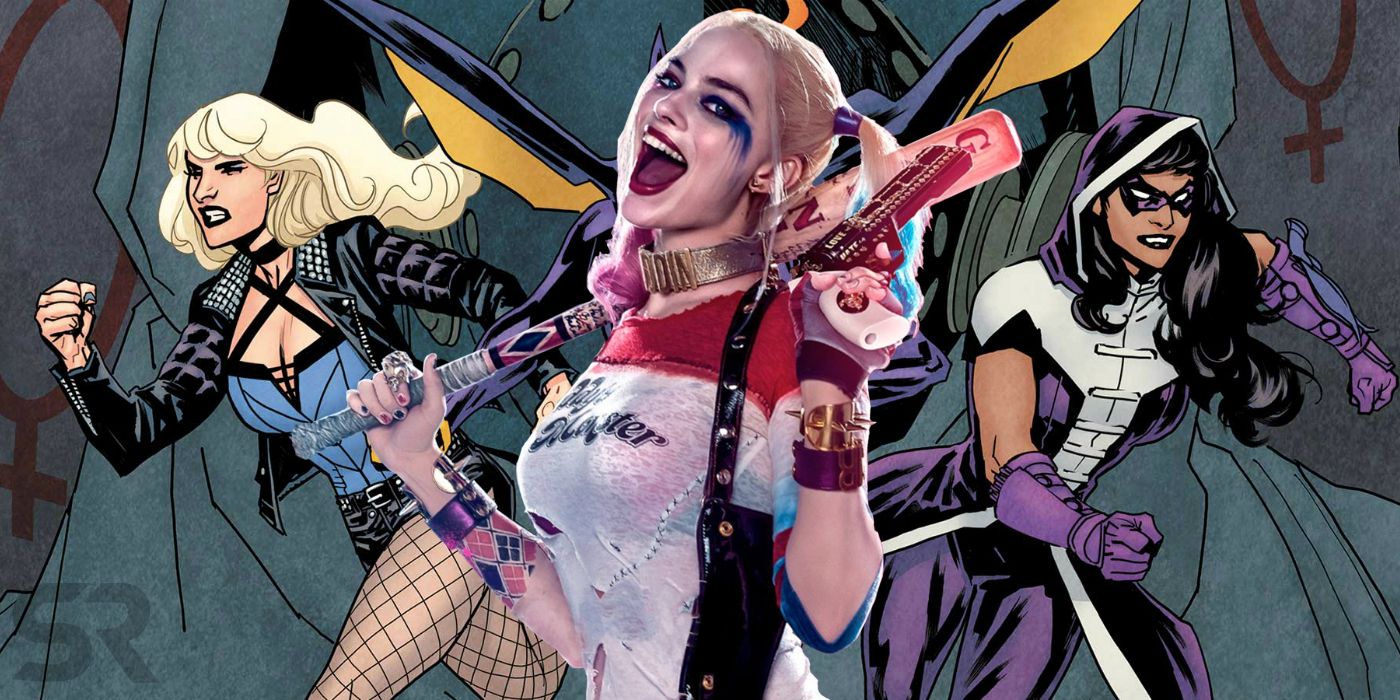 After the successful introduction of Margot Robbie's Harley Quinn in Suicide Squad, Warner Bros. has put a number of projects revolving around the beloved character into development. One such project is the Birds of Prey female team-up movie. Robbie serves as a producer on the movie in addition to being expected to star in it, and she teased that Birds of Prey is an "R-rated girl gang film." Birds of Prey will be directed by Cathy Yan, the first Asian American to direct a superhero movie and one of the few women chosen to direct a comic book adaptation, from a script by Christina Hodson (Bumblebee).
Warner Bros. has officially revealed very little about Birds of Prey, but reports indicate it will co-star DC characters Huntress, Black Canary, Renee Montoya and a young version of Cassandra Cain, who later becomes Batgirl in the comics. As of this writing, none of the roles have been cast aside from Robbie as Harley Quinn. Additional reports indicate Birds of Prey will start filming in early 2019, indicating it could be ready for a late 2019 or early 2020 release date. However, until Warner Bros. makes any official announcements, that's just speculation.
Related: Every DC Movie Supposedly Filming in 2019
Batgirl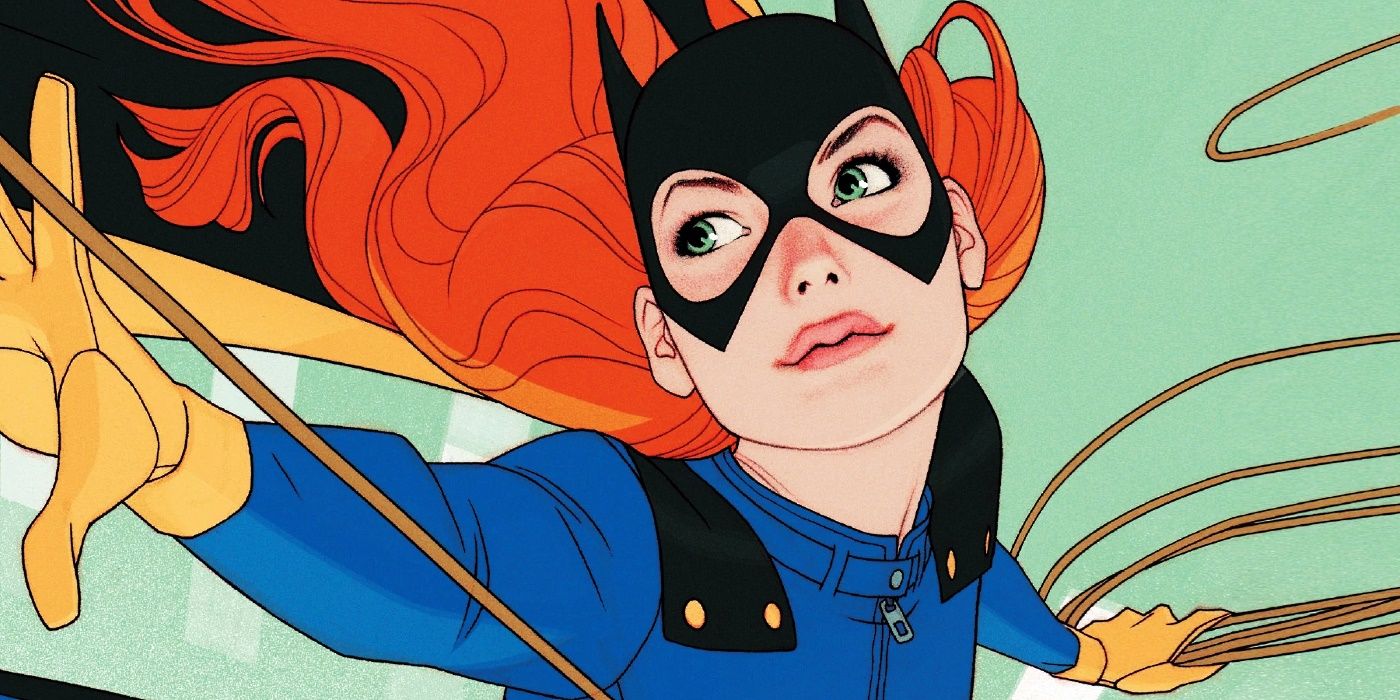 When it was first announced, Batgirl was set to be written and directed by Joss Whedon. However, following little forward movement on Barbara Gordon's solo movie, Whedon exited Batgirl as director – this decision also arrived after he completed work on the much-maligned Justice League, on which he helped with the script and directing reshoots. Whedon explained his exit from Batgirl, saying he simply didn't have a story for the movie. Since then, Warner Bros. tapped Hodson to write the Batgirl movie, indicating the studio was happy with her script for Birds of Prey. As of this writing, Warner Bros. is still looking for a director for Batgirl.
Related: Why Joss Whedon Left Batgirl Explained
Little is officially known about Warner Bros' Batgirl, likely because the script is still being worked on by Hodson. However, a rumor pointed to the studio is looking at Kristen Stewart for Batgirl, or an actress in the same vein. Additionally, rumors point to the movie being much lighter in tone than Birds of Prey, which would explain why Barbara Gordon won't appear in the team-up as it would contrast too much. For now, while Warner Bros. continues to develop Batgirl, fans will have to keep their eyes peeled for news.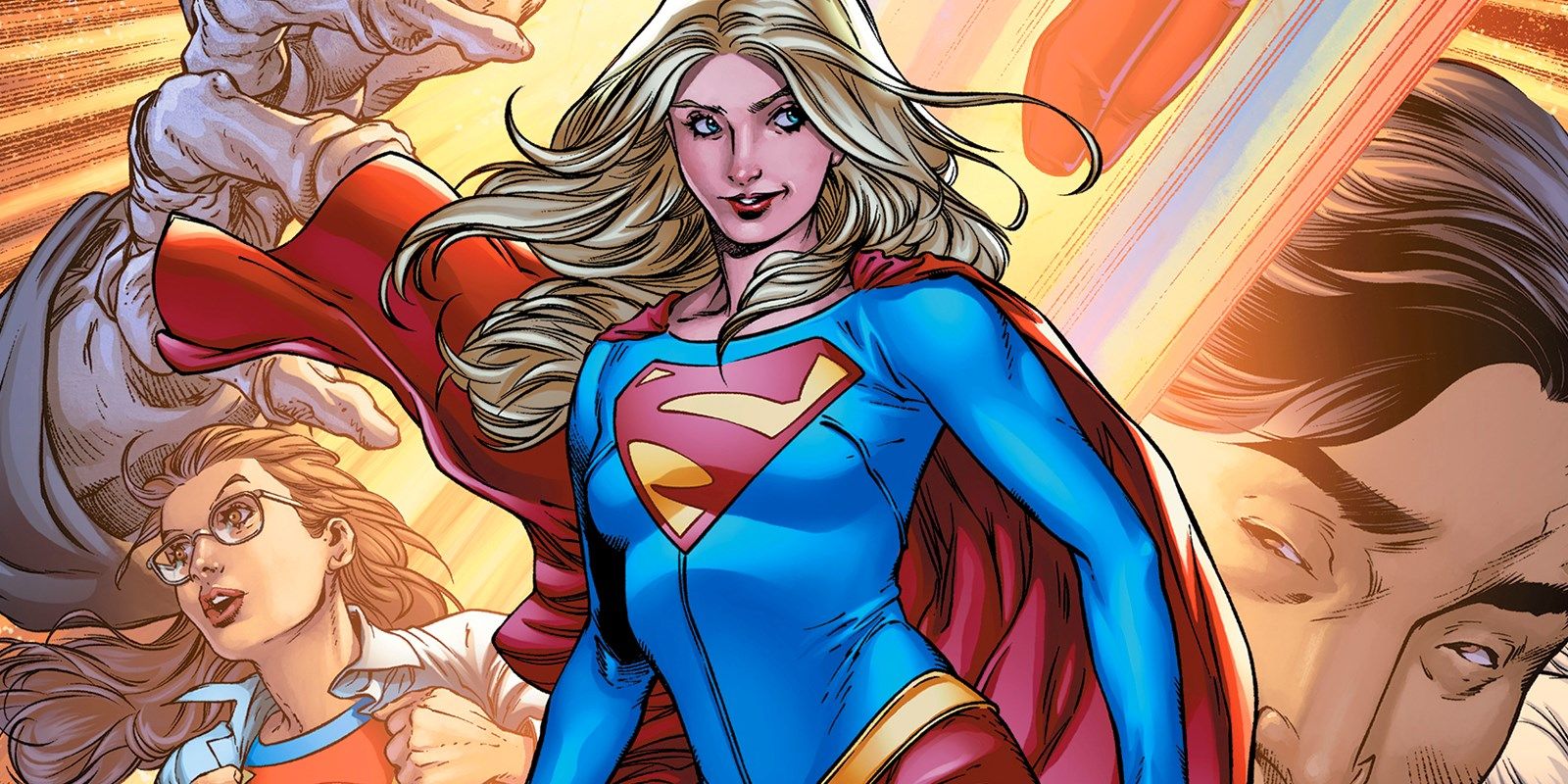 Supergirl
One of the more recent DC Comics movies revealed to be in development is the Supergirl movie. Warner Bros. recruited 22 Jump Street scribe Oren Uziel to write the Supergirl movie for the DC films franchise. Further, it's been reported that Warner Bros. is looking for a female director for Supergirl, as part of the studio's efforts to increase diversity behind the camera. However, with the project only recently being announced, and Uziel likely just starting on the script, little is known about the movie, though it's expected to follow Superman's cousin, Kara Zor-El. Supergirl doesn't have a director, release date or star, but remains in development at Warner Bros.
Related: Actresses Who Could Play Supergirl in The DC Movie
New Gods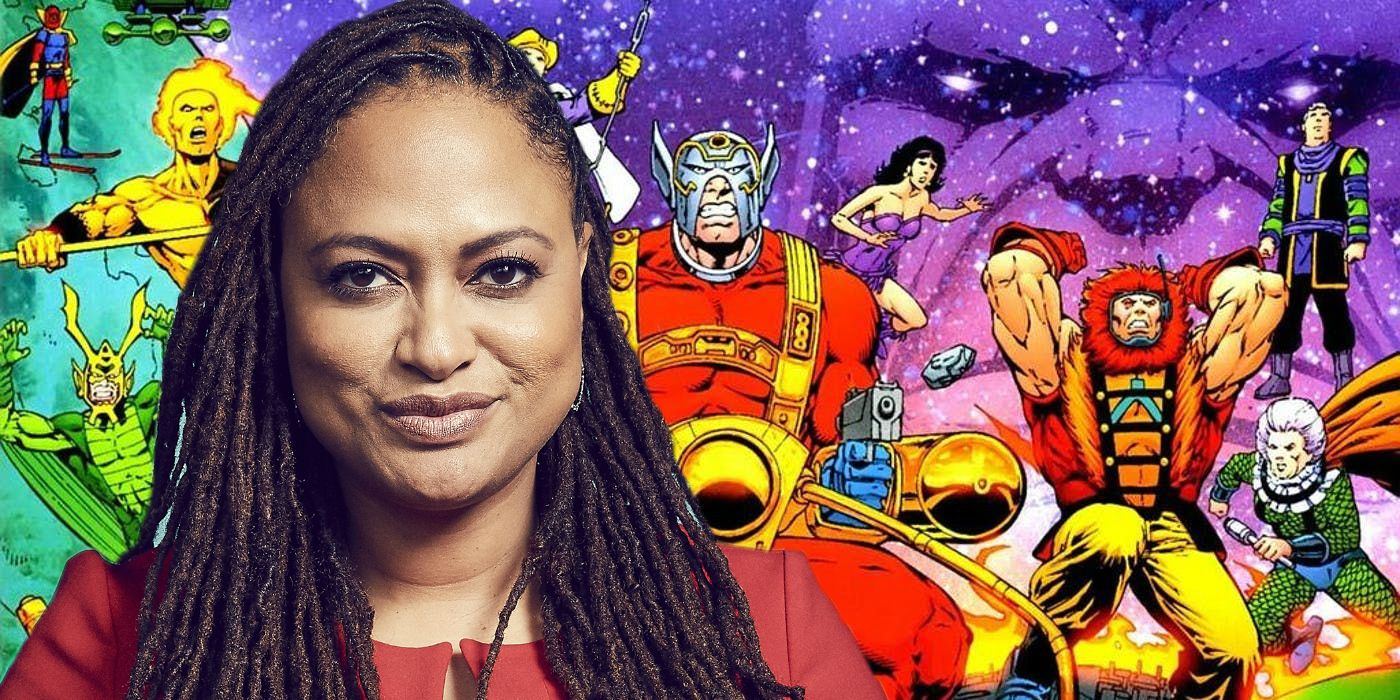 Another DC movie project still early on in the development process is New Gods. Warner Bros. tapped Ava DuVernay to direct New Gods earlier this year. It was later revealed that Chasing Mavericks scribe Kario Salem will write the script for the New Gods movie. Little is known about the story of the upcoming DC project based on Jack Kirby's Fourth World, but it's expected to include characters commonly associated with the New Gods, like Big Barda and Mister Miracle. It's also been speculated the New Gods movie may include Darkseid, a character teased by Zack Snyder's DC films. However, for now New Gods doesn't have a release date or any announced cast members, but is still in development.
Related: Everything You Need To Know About DC's New Gods
Gotham City Sirens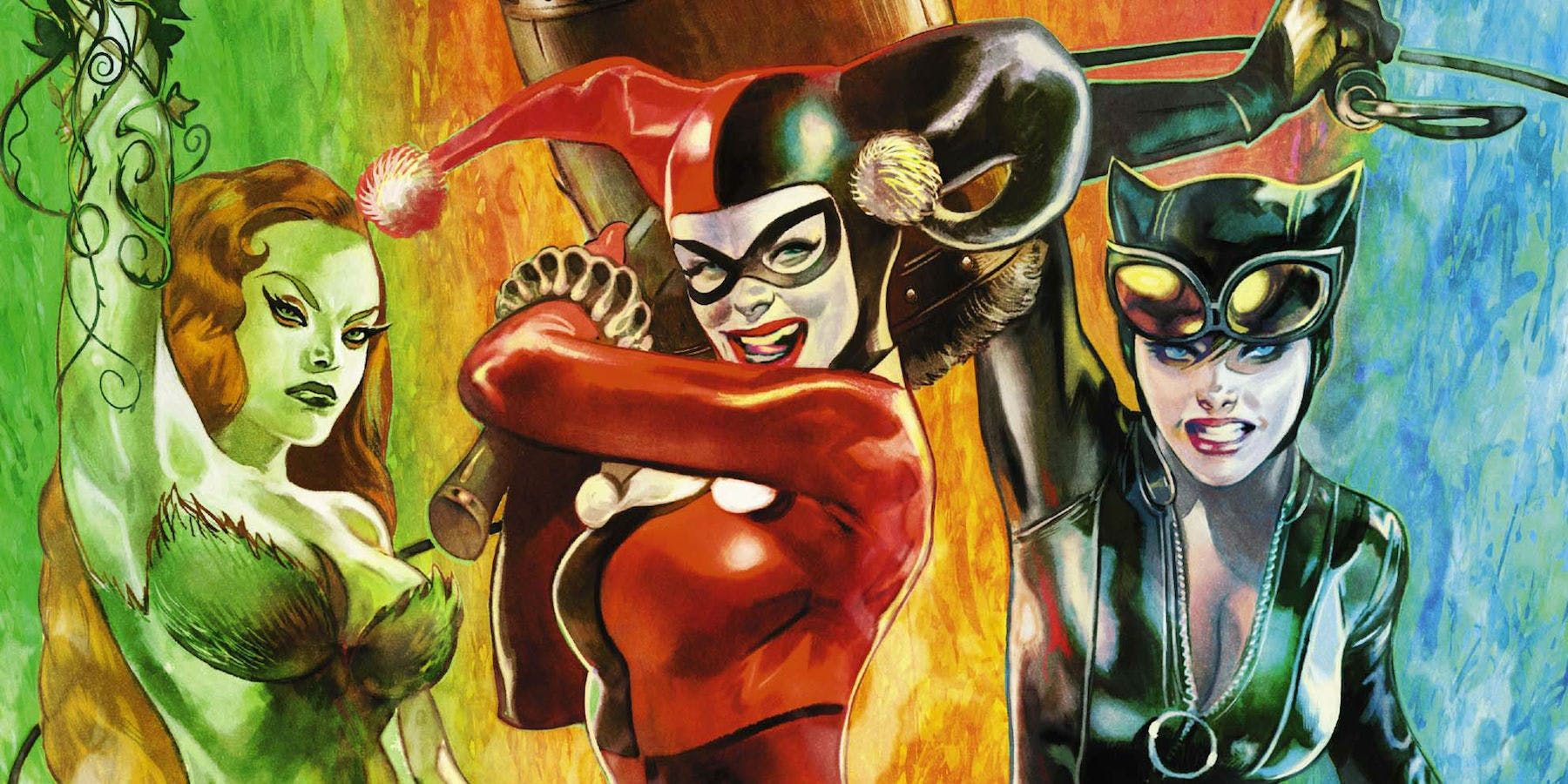 Following Harley Quinn's introduction in Suicide Squad, Warner Bros. was quick to explore different avenues through which they could feature Margot Robbie's character in other films. One of the first was Gotham City Sirens, focused on Harley Quinn and fellow DC femme fatales Catwoman and Poison. Early reports indicated Suicide Squad helmer David Ayer would direct Gotham City Sirens, and he stepped away from Suicide Squad 2 to do so. However, though Ayer confirmed Gotham City Sirens was still in development as of late 2017, there's been little to no forward momentum on the project.
As of this writing, Gotham City Sirens doesn't have a writer attached, any announced cast members beyond Robbie's Harley Quinn (and, potentially, Jared Leto's Joker) or a release date. Still, with Warner Bros. seemingly shifting its focus to other properties, it remains to be seen when – or if – Gotham City Sirens will move forward.
Related: Is Gotham City Sirens Still Happening?
All Other Harley Quinn Movies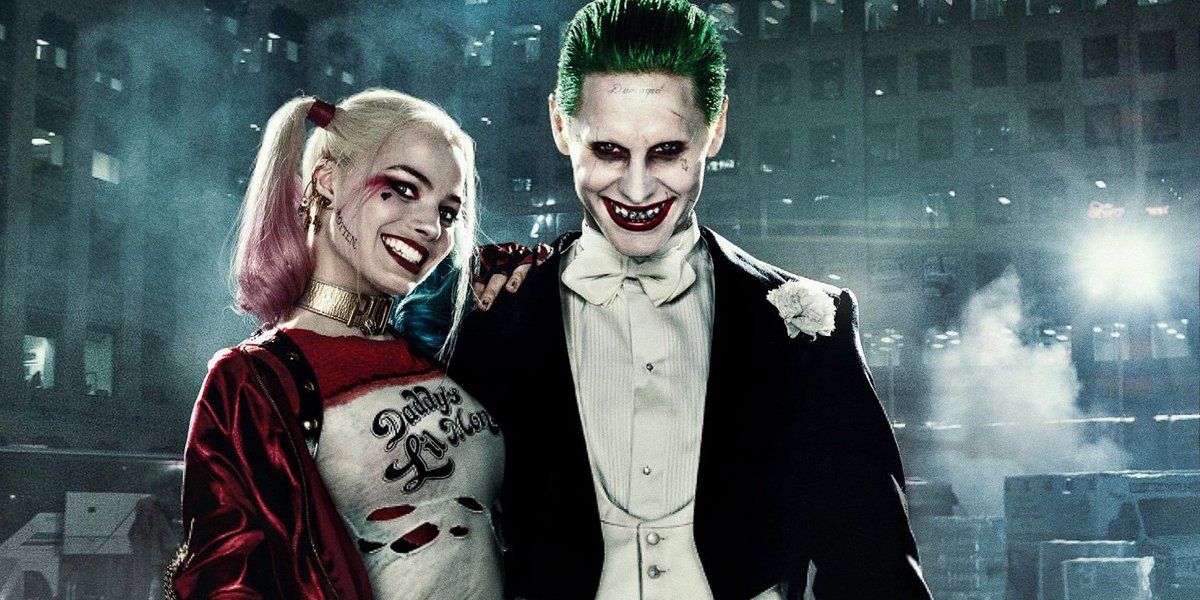 After Suicide Squad, it came as little surprise that Warner Bros. was teaming with Robbie to produce a Harley Quinn spinoff. The character was one of the highlights of Ayer's villain team-up and Robbie's star was (and still is) on the rise in Hollywood. It's not clear if Robbie and WB are still developing a solo Harley Quinn movie, or if this became what's now Birds of Prey, though we do know it didn't become Gotham City Sirens or the Joker and Harley Quinn movie.
The Joker and Harley Quinn movie was announced in mid-2017, with Warner Bros. recruiting Crazy, Stupid, Love filmmakers Glenn Ficarra and John Requa to write and direct a film about the DC duo. Both Harley Quinn and Joker were introduced in Suicide Squad, but their relationship took a backseat to the main action and story. It's expected the Joker and Harley Quinn movie would dive deeper into their relationship, but little has been heard about the project since 2017.
Related: The 4 Different Harley Quinn Movies Explained
The last movie in development that will feature Harley Quinn is Suicide Squad 2, which will see the character return to the team of villains. Warner Bros. has tapped Gavin O'Connor to direct Suicide Squad 2, and he's working on the script with David Bar Katz and Todd Stashwick. Though there were a number of reported filming start dates for Suicide Squad 2, the movie has yet to officially begin production. As of this writing, it's unclear when it will start filming or how much of a priority it is for Warner Bros. unlike some of the studio's other female-led DC projects.