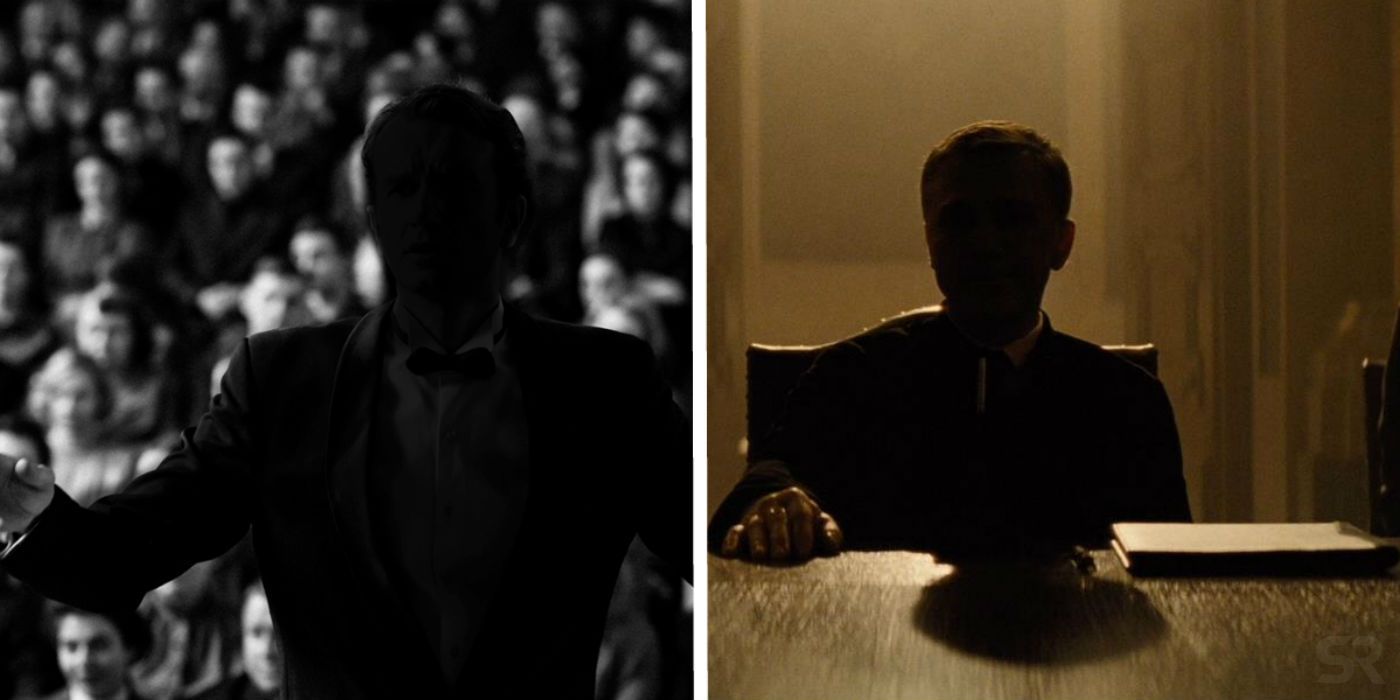 The next entry in the 007 franchise – currently known only as Bond 25 – has had a tumultuous year, gaining and losing director Danny Boyle in the space of a few months. Boyle parted ways due to "creative differences" after working up a new script for the movie with the help of screenwriter John Hodge (who has also departed), but there was already previously a script in place, from veteran Bond writers Neal Purvis and Robert Wade.
With Boyle now gone, it looks like Purvis and Wade's script is back in play, and Eon Productions is in search of a new director to bring it to life. The latest update on that front is that Sharp Objects and Big Little Lies director Jean-Marc Vallée has been approached to direct, though nothing is official yet.
Related: The Big Problem With The James Bond Franchise (And How To Fix It)
It may be some time before Boyle is able to speak freely and in detail about his version of Bond 25, and we'll ultimately never know if it would have been better than the version that actually gets made. However, while fans wait patiently for star Daniel Craig to return to the big screen for what will likely be his final outing as James Bond, we've gathered together what we do know about the two Bond 25 scripts: Boyle and Hodge's, and Purvis and Wade's.
This Page: Danny Boyle and John Hodge's Bond 25 Script
Boyle and Hodge's Script: A New Cold War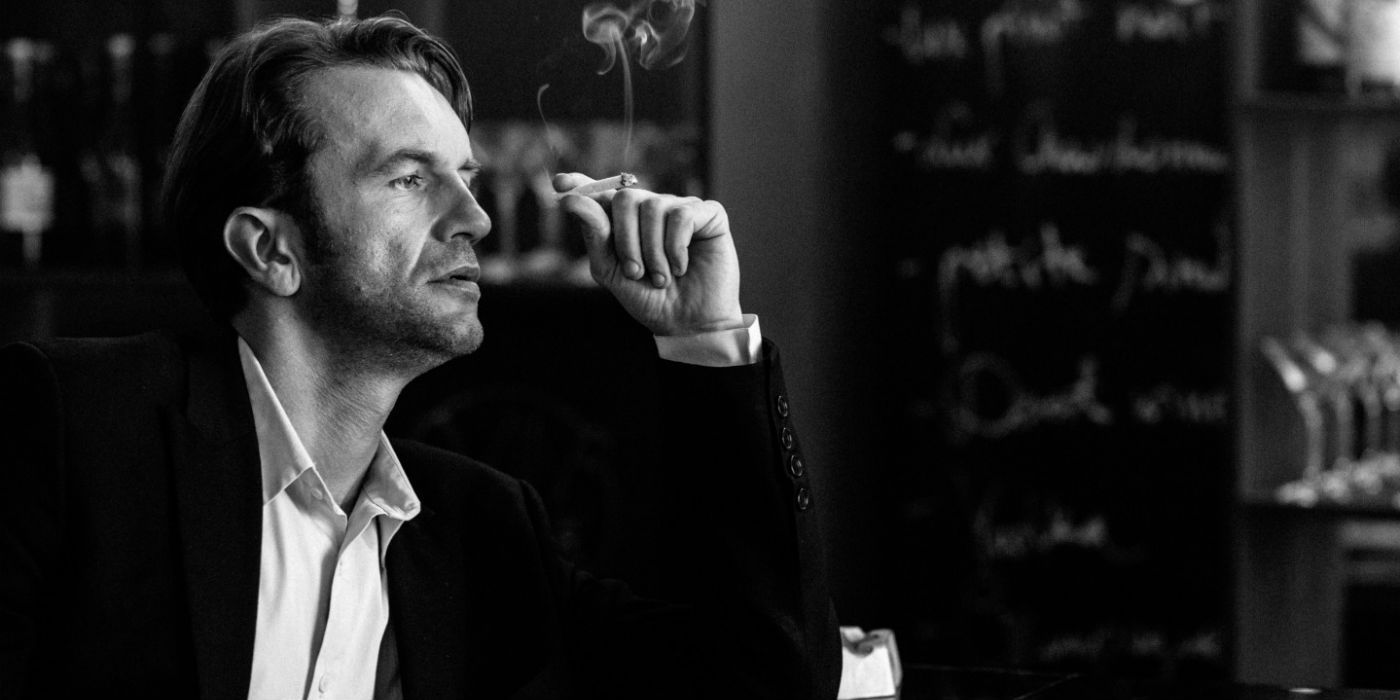 Danny Boyle and John Hodge are longtime collaborators. Hodge wrote the script for Boyle's first ever feature film, Shallow Grave, and went on to write screenplays for The Beach, A Life Less Ordinary, Trainspotting, Trance, and T2 Trainspotting. Both are highly well-respected figures in British filmmaking, but in 2013 Boyle said that he had no interest in directing a James Bond movie because of the pressures of taking on a franchise. "It's not for me," he explained. "I like working under the radar a bit more, so you can take risks."
Nonetheless, five years later Boyle decided to try his hand at directing a Bond movie, but it seems that his fears of having to sacrifice creative control proved well-founded. According to one report, the impetus for Boyle deciding to quit was Craig vetoing his choice of actor for the movie's villain – and that's where our first clue about the script comes from. Boyle apparently wanted Polish actor Tomasz Kot to play a Russian villain, but Craig (who has final say over casting choices) said no. Moreover, one of the "risks" that Boyle apparently wanted to take was to base the movie around the current fraught political relations with Russia, in what was described as a "modern-day Cold War" story.
Of course, blending real-world politics into thrilling spy tales is a core element of the James Bond franchise, and it sounds like Boyle and Hodge's script would have been a modern-day answer to 1963's From Russia With Love. It's hard to know for sure whether the creative differences were simply a matter of Boyle not being allowed to cast Kot as the villain (the actor has so far only appeared in Polish films, and is essentially unknown to British and American audiences), or whether the studio was nervous about bringing potentially divisive political commentary into the mix. Regardless, we won't be seeing this version of Bond 25. So what about the version that we will be seeing?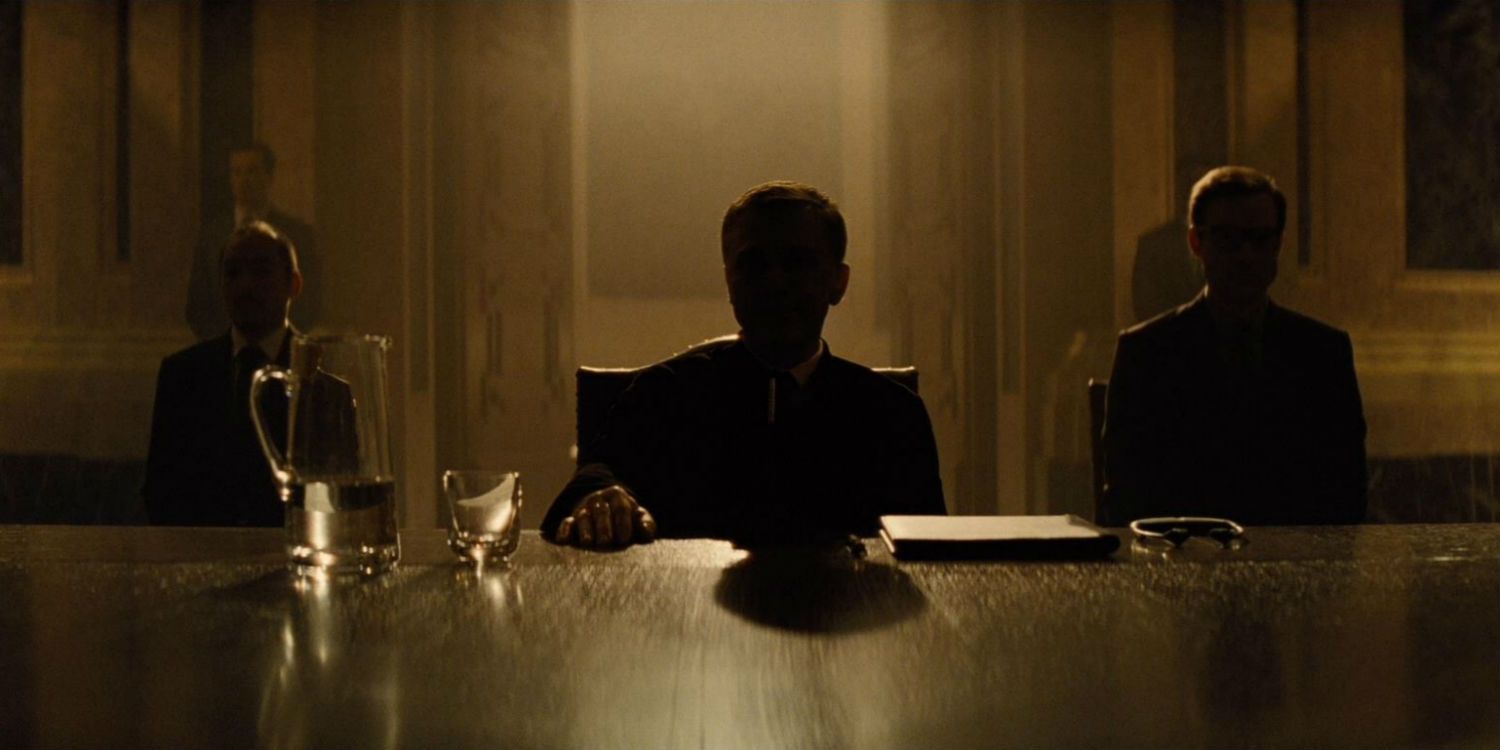 Purvis and Wade's Script: Shatterhand
Last summer, before Boyle and Hodge boarded Bond 25, a rumor emerged that the movie would be called Shatterhand and would be based on the 2001 Bond novel Never Dream of Dying (by Ray Benson). In that novel, Bond is tangling with a criminal group called the Union and trying to track down their leader, a blind supervillain called Le Gérant. The rumor also claimed that both Christoph Waltz and Dave Bautista would reprise their Spectre roles as Ernst Stavro Blofeld and Mr. Hinx, respectively. Waltz later dismissed rumors of his return, saying, "No, I'm sorry. I'm really sad, but that's the tradition, that there is a new… name. Sorry. I would've liked to" – though this may have been a reference to Eon looking for a new script. Bautista said in April 2017 that if Craig returned as Bond, there was a chance that Hinx would be back as well.
Now it seems that not only was last year's rumor accurate (at least in part), the Shatterhand script is now back in play. The August 30, 2018 issue of Production Weekly lists Bond 25 as being developed under the working title Shatterhand, so Eon presumably wants Vallée (or another director, if those talks fall through) to bring Purvis and Wade's story to the big screen, rather than coming up with a story of his own.
Related: Mission: Impossible is Now Better Than James Bond
According to the rumor from last year, the Shatterhand script draws not only on Never Dream of Dying, but also on the earlier films You Only Live Twice and On Her Majesty's Secret Service, which featured Blofeld as the villain. In Ian Fleming's novel You Only Live Twice, Blofeld uses the alias Dr. Guntram Shatterhand, which would explain the movie's working title. It certainly makes sense that a movie based on Never Dream of Dying wouldn't exactly follow the novel, since the novel is the third in a trilogy and begins with Bond already having faced off against the Union twice. It's possible that, for simplicity's sake and to continue the plot threads set up in the previous movie, the Union has been substituted with SPECTRE in Shatterhand, and that the villain will be Blofeld rather than Le Gérant
The real clues about Shatterhand's story likely won't begin to emerge until the film begins casting. If Bond 25 really is based on Never Dream of Dying, our next Bond girl will be Tylyn Mignonne, a French actress who is married to a film director with connections to the Union, so look out for news of the movie casting an up-and-coming French star. It also wouldn't be surprising if we learned that Waltz will be returning after all, along with Bautista (whose schedule has recently been cleared due to Guardians of the Galaxy 3 being delayed indefinitely).
The Craig era of Bond has had mixed success, with Casino Royale and Skyfall receiving widespread critical acclaim, but Quantum of Solace and Spectre regarded as rather mediocre entries. Many felt that Boyle was an interesting choice of director who could mix things up by bringing his own vision to the franchise, but it could be argued that the final film of the Craig era isn't the best place to bring in a totally new vision and introduce a new villain. For the sake of narrative and tonal consistency (Purvis and Wade have, after all, written every Craig movie) and potentially giving Waltz's Blofeld another chance, perhaps it's for the best that the studio has returned to the original script.