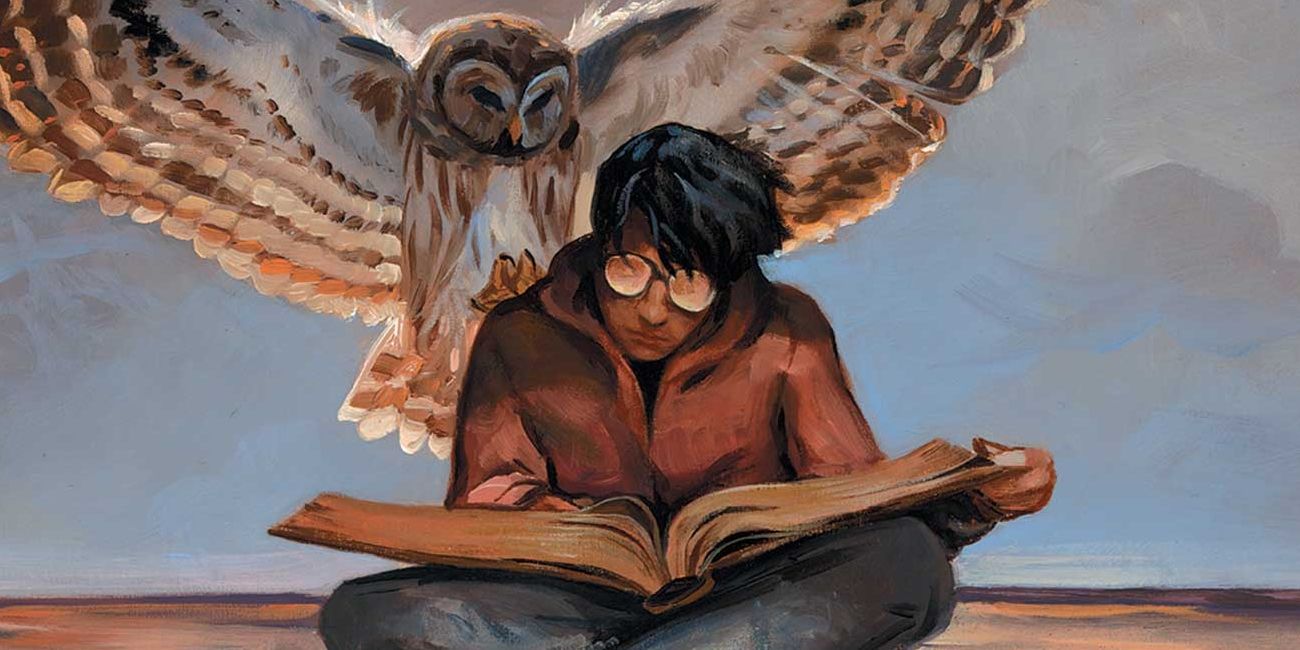 Balancing schoolwork with magical training is hard for any boy wizard, but for Timothy Hunter, the grisly murder of his teacher has raised the tension substantially. Harry Potter this comic series most definitely is not.
The return of the Books of Magic comic series – and its star, boy wizard Timothy Hunter – came as part of the publisher's launch of The Sandman Universe. And after three issues, it seemed that Timothy's training may have actually gotten less life threatening than ever. That may be about to change, as our preview for Books of Magic #4 sets the stage for Tim's schoolmates seeing more than they should – not to mention how hard it is to keep a magic owl on its best behavior.
RELATED: How Sandman Caused America's Worst Nightmares
There are sure to be wide swaths of DC or Vertigo fans who completely missed Neil Gaiman's original Books of Magic, the young wizard Timothy Hunter, and his prophecy to become the greatest magician in history. But years before Harry Potter attended Hogwarts, Tim Hunter was having his mind blown on a tour of the magical realms, escorted by John Constantine, the Phantom Stranger, and other mystic icons. The new series has picked up where that original premise left off, sending Tim back to school impatiently waiting to begin his magic mastery.
Writer Kat Howard had emphasized the role that the physical Books of Magic would play in this new story. With one book on hand, Issue #4 begins by sending Tim's entire class to the school library on an unusual assignment. One that seems like the perfect chance for Tim to slip up, surrounded by books and mundane humans. Check out the preview pages from Books of Magic #4 below:
The previous issue had concluded with Tim taking his instructor's advice to heart, creating a magical Guardian to protect him from the forces of darkness while he slept. That guardian was created in the form of an owl, and the bird's presence in the final frame of this preview is surely no coincidence. The mystery assignment from Dr. Rose is compelling on its own, after she claimed that Tim's Books of Magic would lead him from one to the next. But judging by the plot synopsis for this issue, it sounds like Tim may not be the only one getting a major clue about his next magical step.
Fans of the Sandman Universe, Books of Magic, and boy wizards in general won't have to wait long to see how a trip to the school library erupts into magical intrigue. But until then, read on for the full synopsis and details below:
BOOKS OF MAGIC #4 (2019)
Published: Jan 30th, 2019
Writer: Kat Howard
Art: Tom Fowler
Cover: Kai Carpenter
Dr. Rose goes on a special assignment, leaving Tim to search the school library for more books only to be caught performing magic by his nemesis Tyler! Will Tim be able to explain what Tyler saw, or will he be outed as a magician?
Books of Magic #4 will be available on Jan 30th from DC Vertigo Comics.