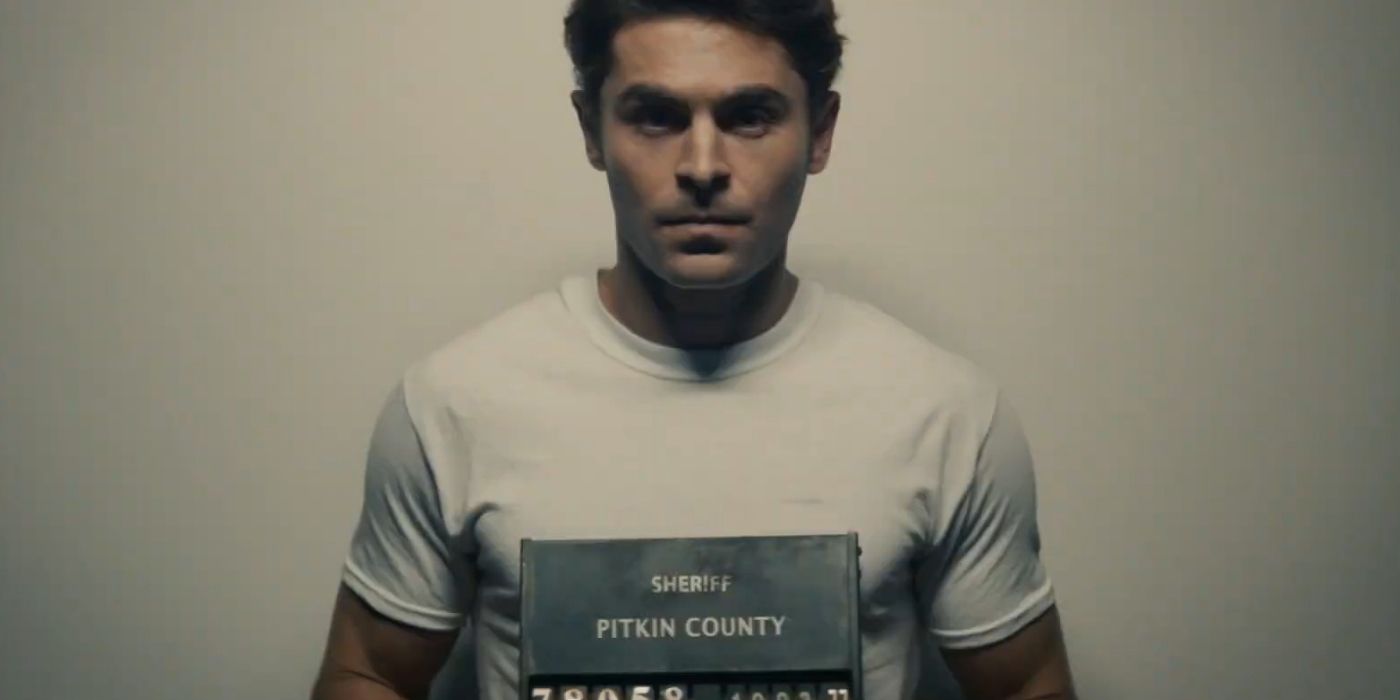 Zac Efron is notorious serial killer Ted Bundy in the first teaser trailer for Extremely Wicked, Shockingly Evil and Vile. This week saw the 30th anniversary of Bundy's death in Florida's electric chair, an occasion marked by Netflix's release of the four-part docuseries Conversations With a Killer: The Ted Bundy Tapes.
Bundy's sudden pop culture resurgence only reaffirms America's fascination with serial killers, and solidifies Bundy's own place in the pantheon of notorious murderers. When he was finally caught in 1978, the handsome, affable Bundy was thought to be responsible for over 30 killings, though the actual number may have been much higher. How a seemingly normal man like Bundy could become such a soulless, predatory killer is a mystery that has enthralled people for four decades now, and it seems there will never be a definitive answer to what made him tick.
Related: Best Documentaries About Serial Killers
Documentary filmmaker Joe Berlinger, the man responsible for Netflix's Ted Bundy Tapes docuseries, will attempt to put yet another spin on the Bundy story with his fictional film Extremely Wicked, Shocking Evil and Vile. Zac Efron stars as Bundy, the charming, good-looking law student driven by an uncontrollable urge to kidnap, rape and murder young women. Voltage Pictures has dropped the first teaser trailer for Berlinger's film, featuring Efron as the blue-eyed murderer, together with co-stars Jim Parsons, Lily Collins, Kaya Scodelario, John Malkovich, and James Hetfield of the band Metallica. See the clip below:
Efron, an actor still best-known for playing Troy Bolton in High School Musical, might seem an unlikely candidate to play a man who raped and murdered over 30 women in multiple states. But then, Bundy himself was always seen as the least likely of murderers. In fact, Bundy certainly got away with his crimes for as long as he did precisely because he came across as a clean-cut, attractive, all-American man. That seeming paradox is sure to be played up in the movie, which revolves largely around Bundy's relationship with Liz Kendall (Collins), the single mom who for a time became his girlfriend. The trailer also promises to depict Bundy's arrival as a macabre media sensation, when his trial in Florida for the murders of two FSU co-eds became a stage for him to show off his charismatic personality and dark charm.
Director Berlinger seems to be fascinated with Bundy, as he's now made both a docuseries and a fiction film about the brutal killer. It's fair to wonder though what, if anything, Berlinger really has to add to the conversation about Bundy after so many films, TV shows and books have been released attempting to crack the mystery of how his mind worked and what could've happened to make him what he was. Extremely Wicked, Shockingly Evil & Vile does not yet have a release date.
Source: Voltage Pictures