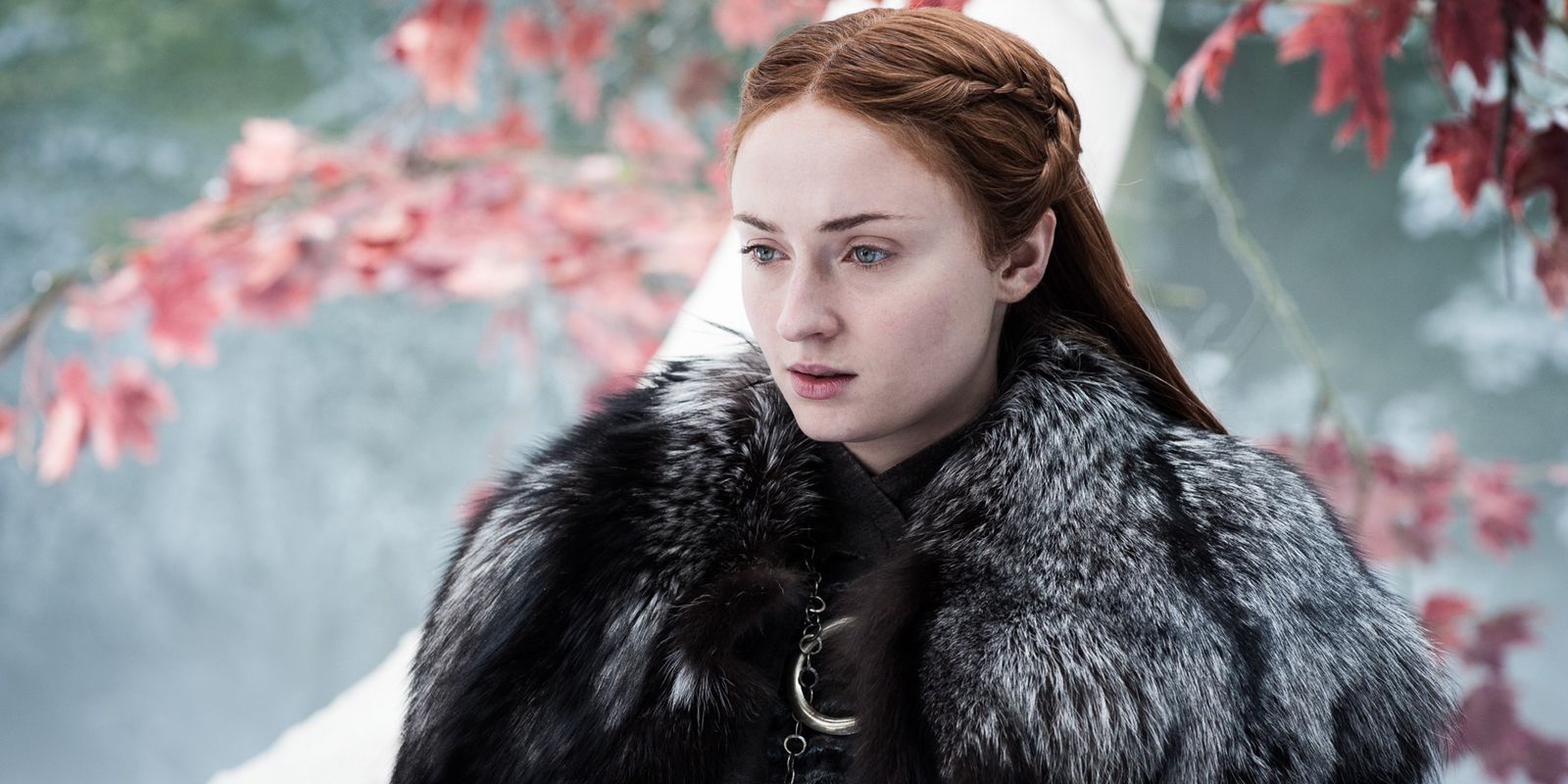 Fans of Game of Thrones are theorizing what Sophie Turner's new tattoo may be mean for the series finale. Turner is one of the few leading cast members of Game of Thrones to survive throughout the entire series so far – and she's slated to appear once again in the upcoming final season.
The Stark family hasn't had it easy since the show premiered. There were many times in which the family was torn apart, then almost brought back together, with only a few surviving members finally reuniting at their home in Winterfell last season. Turner, like her other young costars, has grown up on the show. With Game of Thrones coming to an end, any inkling can be taken as a clue for what the final season might bring fans.
As reported by The Wrap, Sophie Turner discussed her new tattoo on The Late Late Show with James Corden but refrained from mentioning what it means for the show. The actress's tattoo is of the House Stark sigil, a direwolf. Under the famous sigil reads, "The pack survives." Once the artist of the tattoo posted the image on Instagram, fans started speculating that it was a spoiler for the new season. Fans believe that the Starks will survive, if not rule the Iron Throne.
When questioned about her tattoo by The Late Late Show host, Turner said, "It's just a quote from last season…Everyone figures that the pack really does survive, but it's just a moral that I like to live by." When Corden urged the actress to spill any details about the last season, Turner joked, "I'll just get it tattooed on my forehead next time." Prior to getting the tattoo, Turner was warned by her friends that once fans saw it, they would automatically begin to speculate.
But fans have already been wondering who will survive Game of Thrones' final season since the season 7 finale. Everyone on the show is preparing for the final showdown. Given the past each member of the Stark family has had to survive, or die trying, the tattoo could have a more ominous tone. Especially if events take a turn for the worse for the Starks by season 8, Turner's tattoo could symbolize the lasting bond she will maintain with her costars – or the tattoo could foreshadow the ultimate triumph of the pack. Fans will be left wondering what exactly the tattoo means, or if it has any meaning at all, until the final season premieres in 2019.
Source: The Wrap
The post Fans Think Sophie Turner's Tattoo is a Game of Thrones Finale Spoiler appeared first on ScreenRant