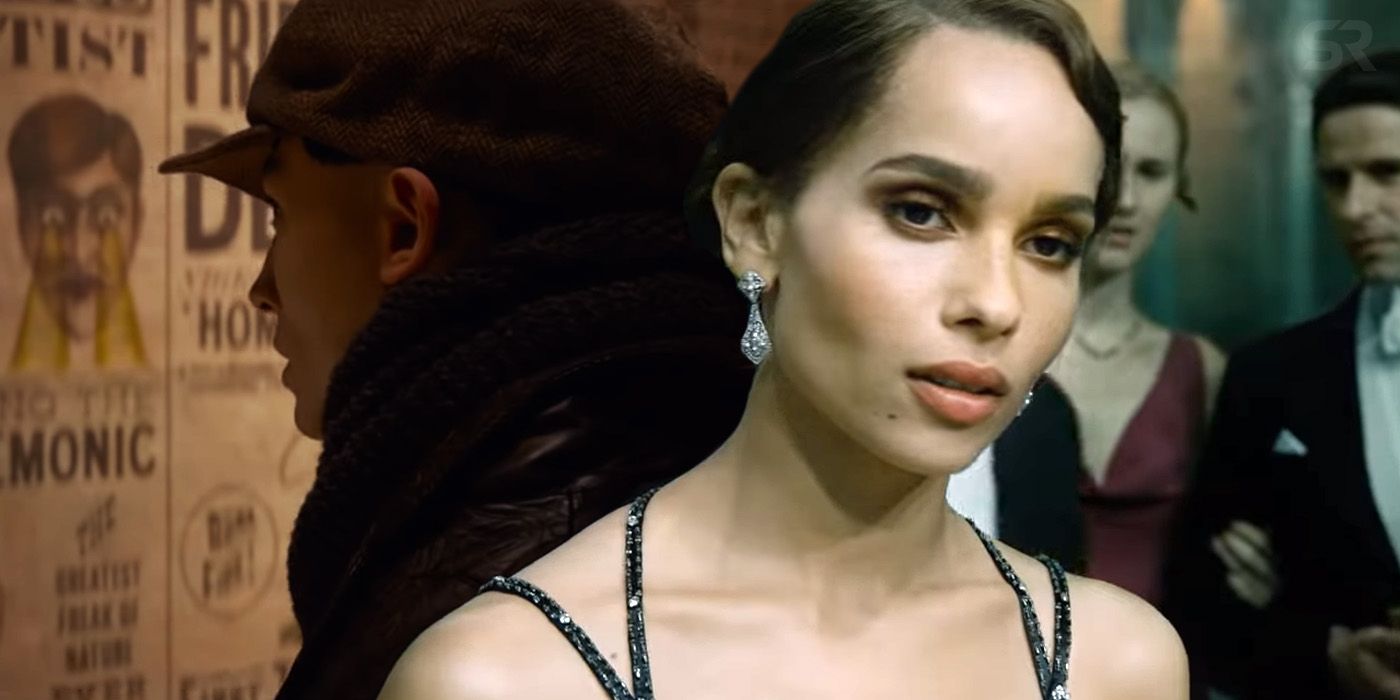 Warning: SPOILERS ahead for Fantastic Beasts: The Crimes of Grindelwald
Fantastic Beasts: The Crimes of Grindelwald introduces a number of important new characters, jumps from New York to Scotland to London to Paris, and sets up plot threads for the upcoming sequel – so it's little wonder that the movie has a few deleted scenes. Reviews have criticized the sequel to 2016's Fantastic Beasts and Where to Find Them for being overstuffed, but the movie's trailers offer a glimpse at what ended up on the cutting room floor.
Directed by David Yates from a screenplay by J.K. Rowling, Fantastic Beasts: The Crimes of Grindelwald picks up a year after the events of the previous movie, with Newt Scamander (Eddie Redmayne) stuck in the UK as the result of a travel ban. However, at the behest of Albus Dumbledore (Jude Law), Newt heads off to Paris with his friend Jacob Kowalski (Dan Fogler) in tow, to track down the missing Obscurial Credence Barebone (Ezra Miller) before the dark wizard Gellert Grindelwald (Johnny Depp) can get to him.
Related: Fantastic Beasts: Explaining The Harry Potter Canon Plot Holes
The Crimes of Grindelwald dives deep into a tangle of family trees as Credence searches for his true identity and Newt's old flame Leta Lestrange (Zoë Kravitz) tries to run from her own past. But if it feels like Leta and Credence's subplots were lacking something – well, that's because not at all of their scenes made it into the final cut of the movie. We've parsed Fantastic Beasts: The Crimes of Grindelwald's most important deleted scenes from early trailers for the movie.
Credence Joins the Circus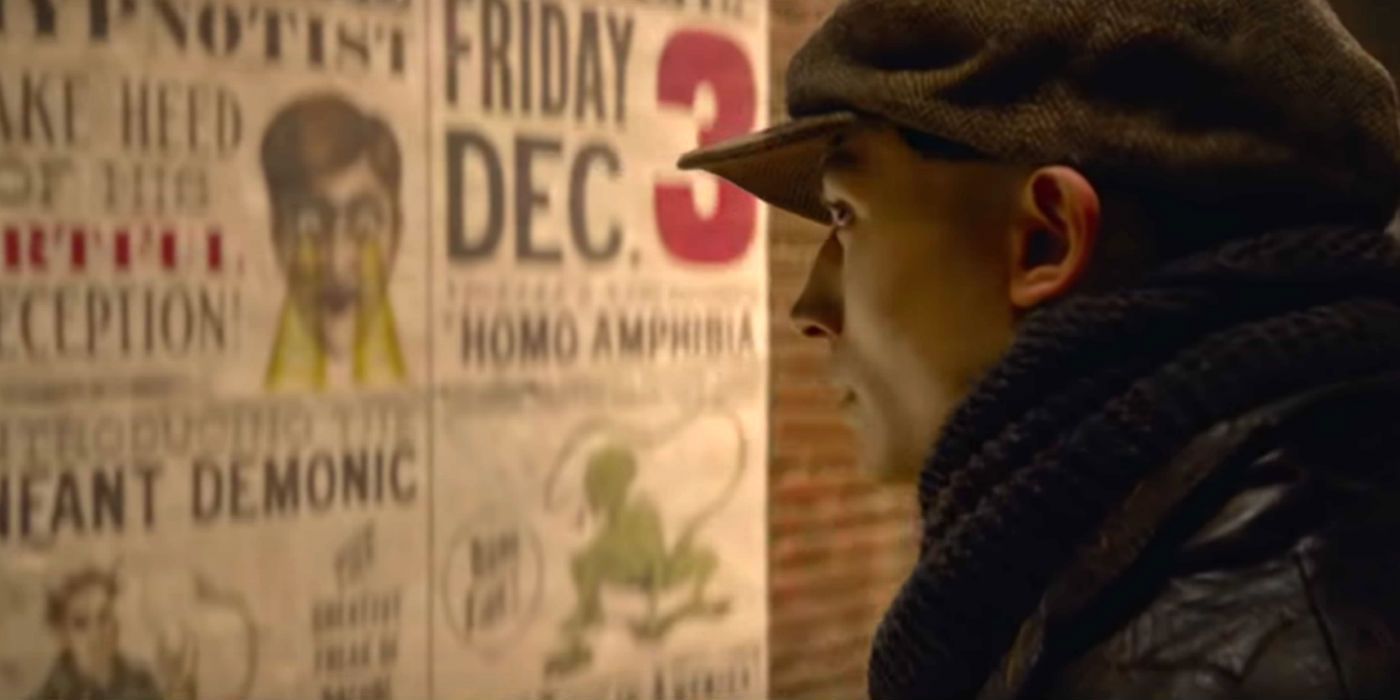 When we first catch up with Credence in Fantastic Beasts: The Crimes of Grindelwald, he's already working at a magical circus and has developed a close relationship with Nagini, a Maledictus who is doomed to eventually transform permanently into a snake. In fact, the first time we see Credence and Nagini, they are already planning their escape from the circus. However, a brief clip from the Comic-Con trailer (at around the one-minute mark) shows Credence surveying posters for the circus and still sporting his (rather terrible) haircut from the first movie. Presumably the movie originally included more scenes showing Credence after his initial flight from New York, including perhaps his first meeting with Nagini.
Credence Separates From His Obscurus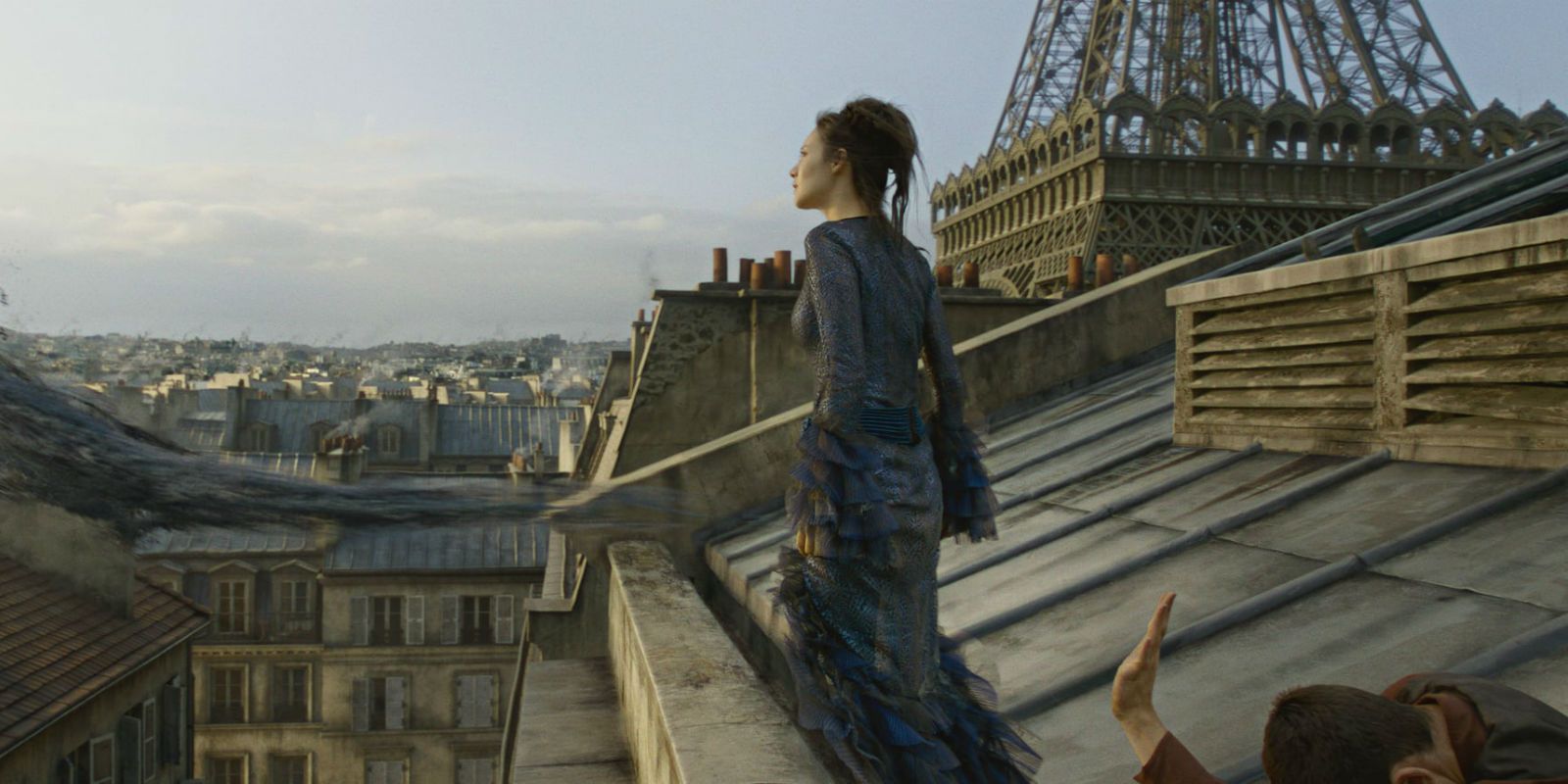 Nagini's character arc feels a little under-served in Fantastic Beasts: The Crimes of Grindelwald, as she doesn't have much to do besides clinging to Credence and helping him in his search for his mother. A clip from the very first teaser trailer for the movie shows another piece of Credence and Nagini's story that didn't make it into the movie: a scene where the two of them are sitting on a rooftop and Credence voluntarily separates from his Obscurus, which then returns to him. It's unclear what is going on in this scene – whether Credence is trying to forcibly separate himself from his "dark twin," or whether he's simply showing Nagini his own curse, since he's seen hers. Regardless, it's a very interesting clip because it's the first time we've seen Credence exercise control over his Obscurus, instead of it simply exploding out of him in moments of stress.
It's possible that this scene was excised from the movie so that the first time Credence is shown to have control over his Obscurus is at the very end, after Grindelwald has revealed that his real name is Aurelius Dumbledore. Upon learning his true heritage, Credence is able to use a wand to direct the power of the Obscurus – blowing a hole in the side of Nurmengard Castle, and destroying the side of a distant mountain.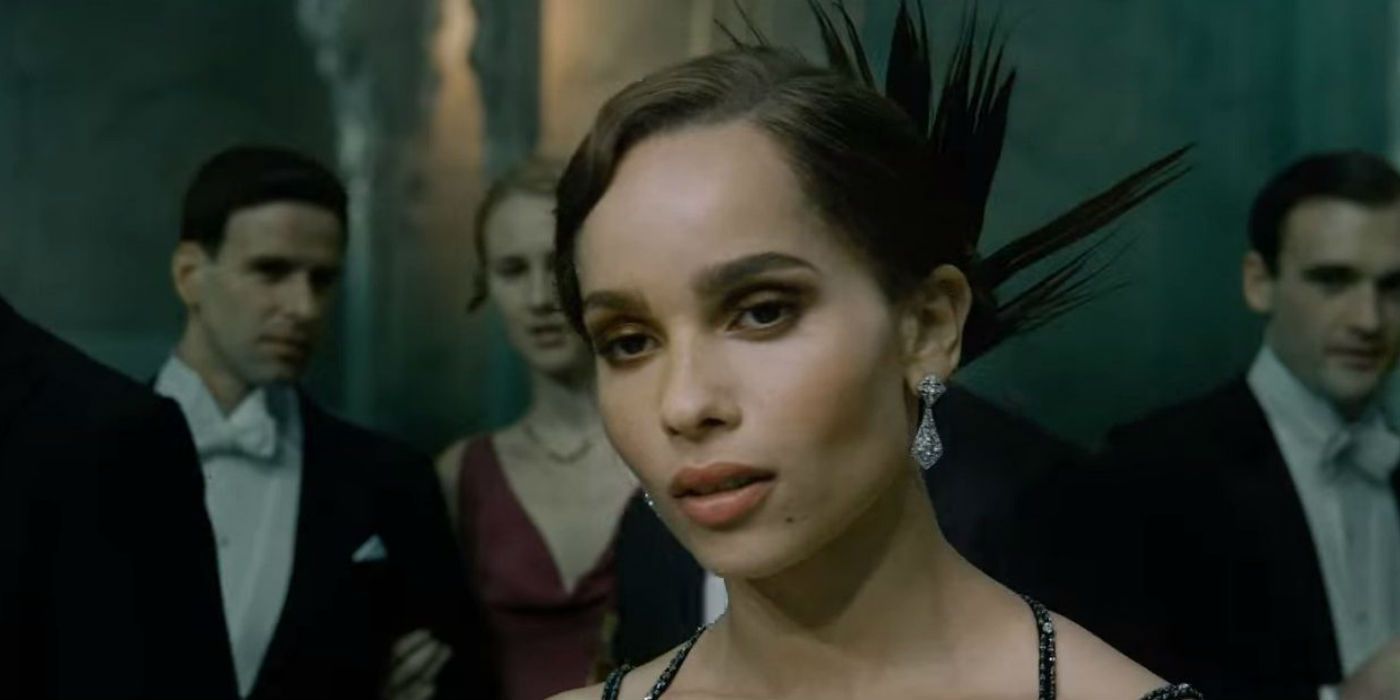 Leta Lestrange Attends A Ball
One of the most intriguing deleted scenes that was glimpsed in Fantastic Beasts: The Crimes of Grindelwald's teaser trailer sees Leta Lestrange attending some kind of high-class wizarding ball. Leta, dressed in elegant clothes, watches in fascination as a dancer performs an elaborate, twirling dance, surrounded by wizards and witches in black-tie clothing. While it's unclear how exactly this would have fitted into The Crimes of Grindelwald's story (which moves along at a breakneck pace, with little time for parties), it seems likely that this is some kind of Ministry of Magic social event. Leta is engaged to Newt's brother, Theseus (Callum Turner), and both of them work for the Department of Magical Law Enforcement. It's also possible, given that Leta comes from a noble line of French pureblood wizards, that this is some kind of event specifically for purebloods – but that's less likely, since Leta is estranged from her father and spends much of the movie trying to distance herself from her heritage.
The Lestrange Family Tree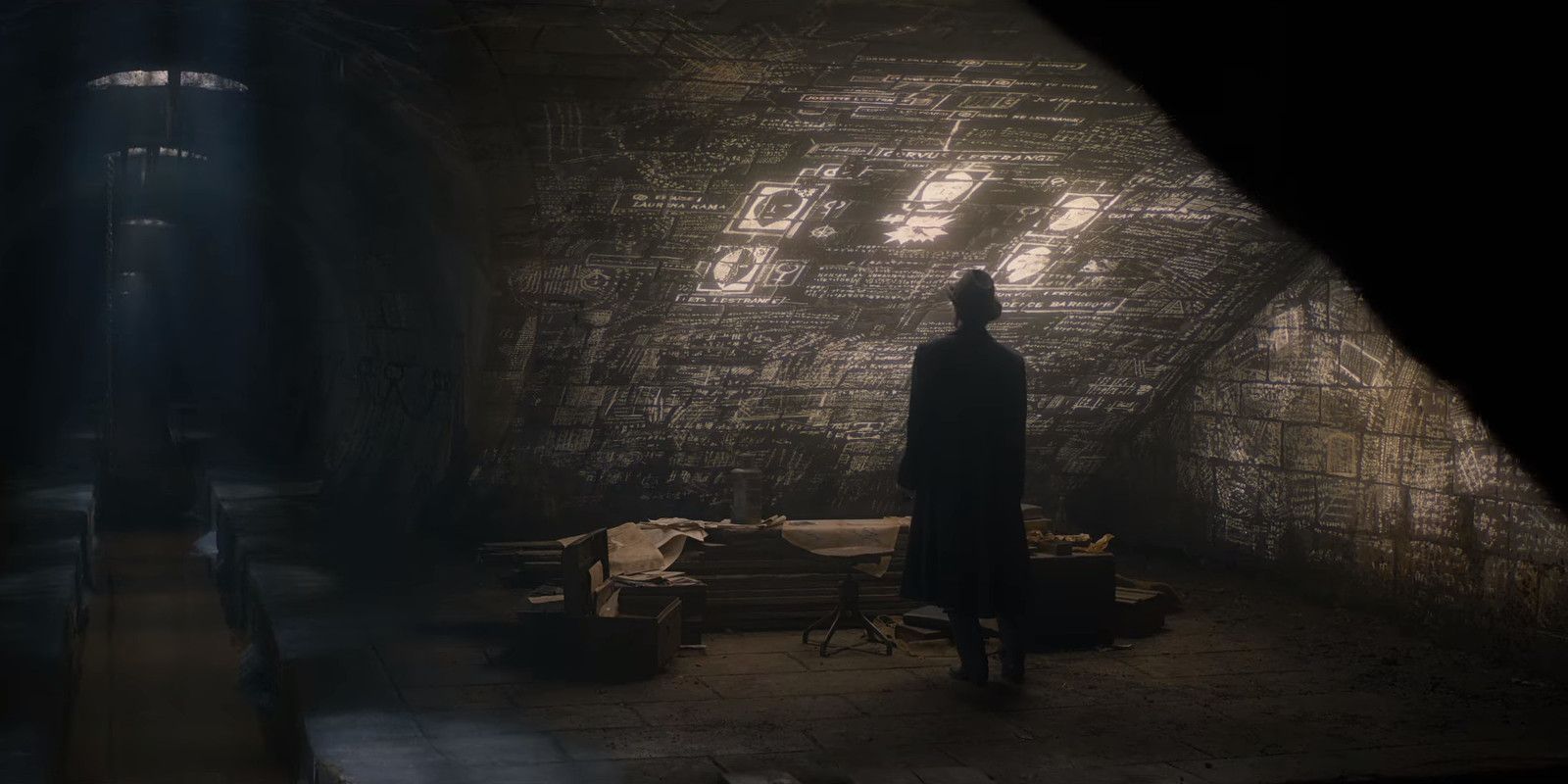 There are actually two versions of the Lestrange family tree that appear in The Crimes of Grindelwald. The first was pieced together by Leta's half-brother, Yusuf Kama (William Nadylam), who believes that Credence Barebone is Leta's other half-brother, Corvus Lestrange V. As part of an Unbreakable Vow made to his dying father, Yusuf has been charged with killing the person that Corvus Lestrange IV (Leta's father) loves most in the world – his son. When Yusuf tricks Newt and Jacob into entering a hidden room in the sewers of Paris and traps them in there, this makeshift family tree can be seen on the walls, but we're never given a really good look at it. A clip from the teaser trailer shows Yusuf standing alone in front of the family tree, examining it, indicating that there may be some close-up shots of the family tree on the cutting room floor.
Related: Fantastic Beasts 2: The Lestrange Family Tree Explained
If we had to guess why this scene was cut (aside from time constraints), it was probably because Yates didn't want to show this family tree in too much detail. Towards the end of the movie, Leta unveils her father's own family tree and goes over the Lestrange lineage in detail – right up to the untimely death of baby Corvus V. Showing Yusuf's family tree may have spoiled the fact that he and Leta are half-siblings.
Dumbledore and the Deluminator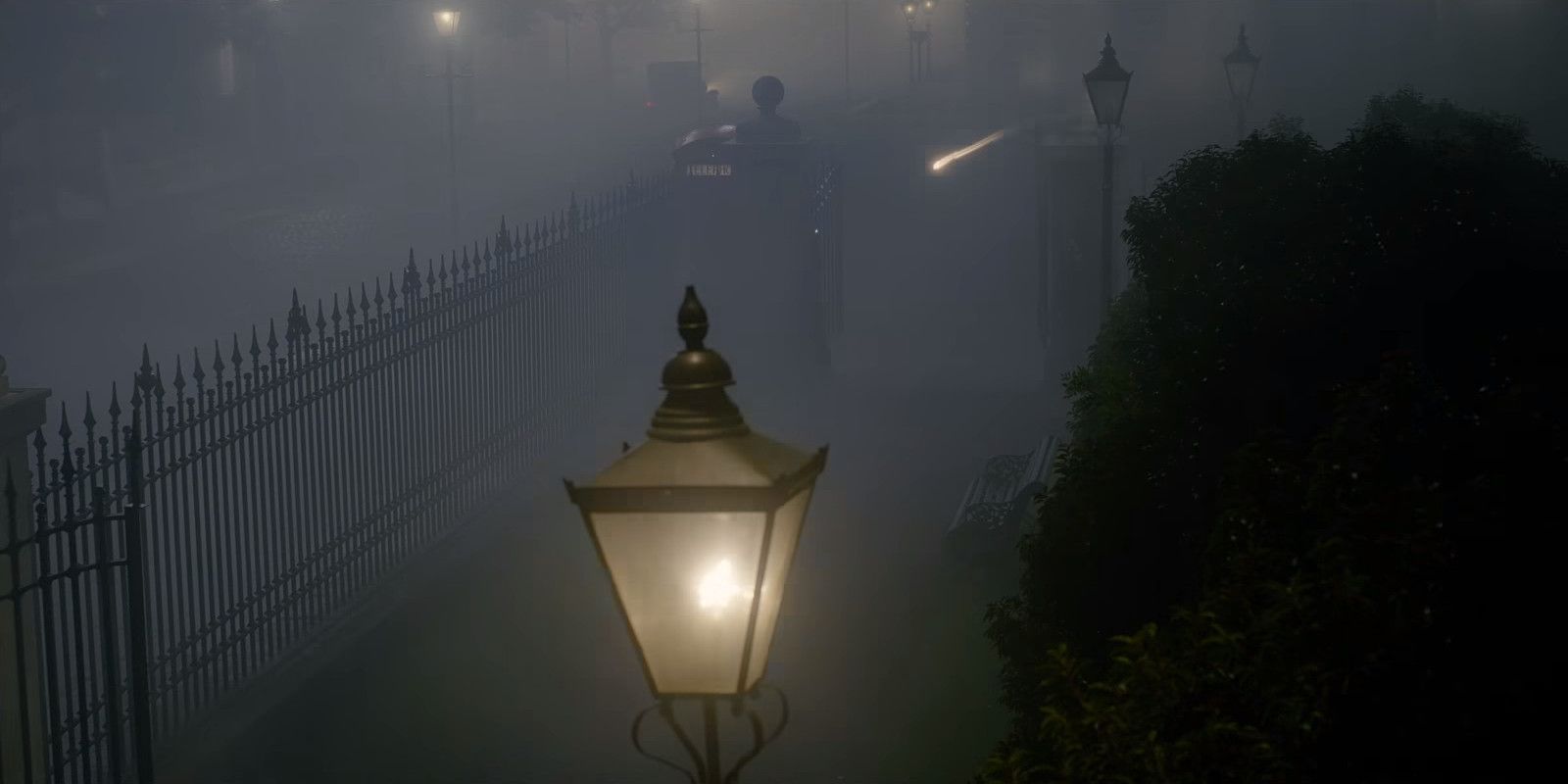 A final deleted scene shown in the trailers doesn't involve Credence or Leta at all, but instead shows Albus Dumbledore in foggy London, using his Deluminator to turn off the nearby street lamps. A version of this did end up in the movie, with Dumbledore taking Newt on a whirlwind tour of London as they try to stay two steps ahead of Newt's ministry tail. However, this particular location was not included in the sequence. Perhaps Dumbledore and Newt's conversation originally had a little more exposition, and therefore required them to Apparate a couple more times.