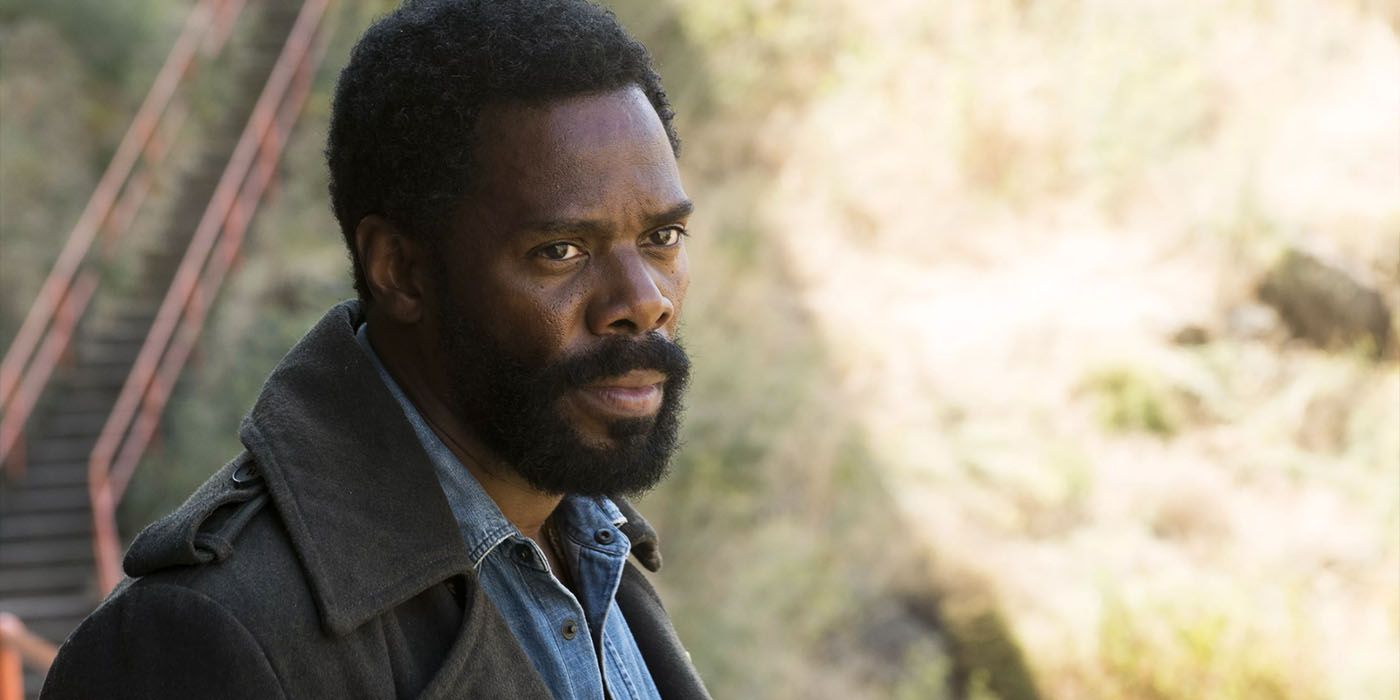 Viewers of Fear The Walking Dead may have been wondering where the likes of Victor Strand and other veteran characters have been in recent episodes, but actor Colman Domingo has now shed a little light on the situation. Season 4 of FTWD has been a significant departure from the show's past, focusing largely on new characters such as John (Garret Dillahunt), June (Jenna Elfman) and Al (Maggie Grace), as well as the much-hyped crossover character from The Walking Dead, Lennie James' Morgan. This change has coincided with the introduction of new showrunners Andrew Chambliss and Ian B. Goldberg.
As a result of this shift in focus, FTWD's longer-serving cast members have taken somewhat of a backseat this run, especially after the midseason finale. Indeed, since the show's return last month, only Alicia has had any real presence on-screen, with the remaining two veterans, Luciana and Strand, appearing in a superficial capacity. The last viewers saw of Victor Strand, he was reveling in a newly-discovered supply of alcohol and helping John find the missing Charlie. Although the youngster was eventually discovered by Alicia, Strand and John's whereabouts after the mammoth storm of "Close Your Eyes" are currently unknown.
Related: How Fear The Walking Dead Pulled Off That Flying Zombie Scene
In a recent interview with EW, Strand actor Colman Domingo spoke about the situation with his character, as well as his experience directing this week's episode. Domingo states: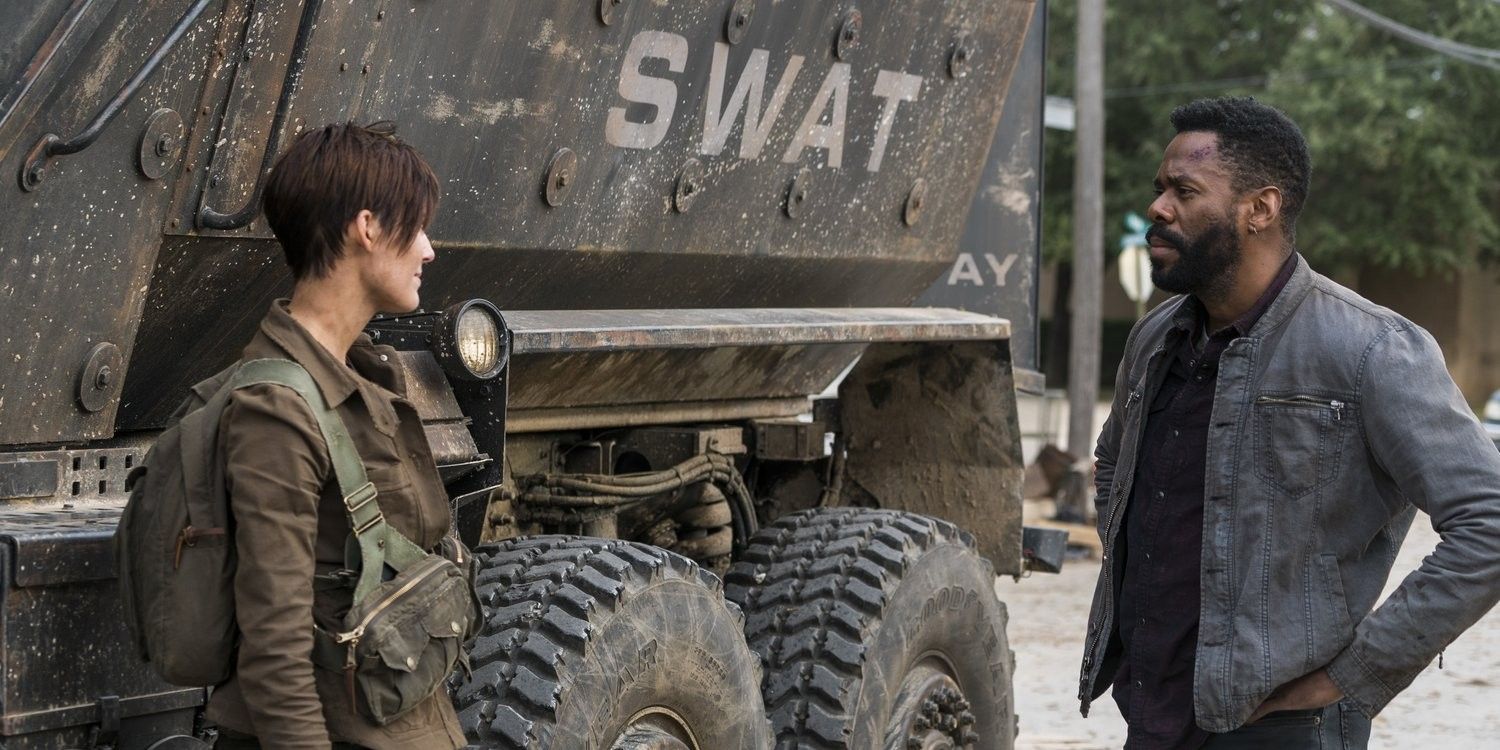 "He's been doing a lot of drinking, but I think he's been reassessing. Strand is someone, as you've noticed, that each season he may take a moment to go away. Like the time that he was stabbed and in the hotel room and we didn't see him for a few episodes. I think that Strand is a thinker, and he's going to reassemble and come out again. He's like a cat with nine lives. He's working on his 20th right now? So I think he's just reassessing everything and coming out brand-new again. He's like a butterfly that goes back into his cocoon and then comes back again as a different butterfly."
It's likely that Domingo's stint behind the camera was at least part of the real-life reason for his reduced role in recent episodes, however the actor's in-story explanation also makes plenty of sense. Strand's character has been in almost constant evolution since his introduction and with Madison now presumed dead, the man has lost his moral compass. While alcohol may be filling that gap for Strand right now, sooner or later he'll have to decide whether to carry on the lessons he learned from Madison or go back to his policy of putting his own needs before those of his friends.
Although FTWD does seem to be going in a fresh direction and refocusing onto a new cast of characters, many viewers will likely be reassured that the show isn't finished with Victor Strand just yet. Strand's suave conman persona is unique within the universe of The Walking Dead and his constant struggle to avoid reverting back to old ways makes for more compelling viewing than the common franchise trope of characters morally debating whether or not it's okay to kill people in the zombie apocalypse.
Fear The Walking Dead continues September 9th with "Blackjack" on AMC.
Source: EW