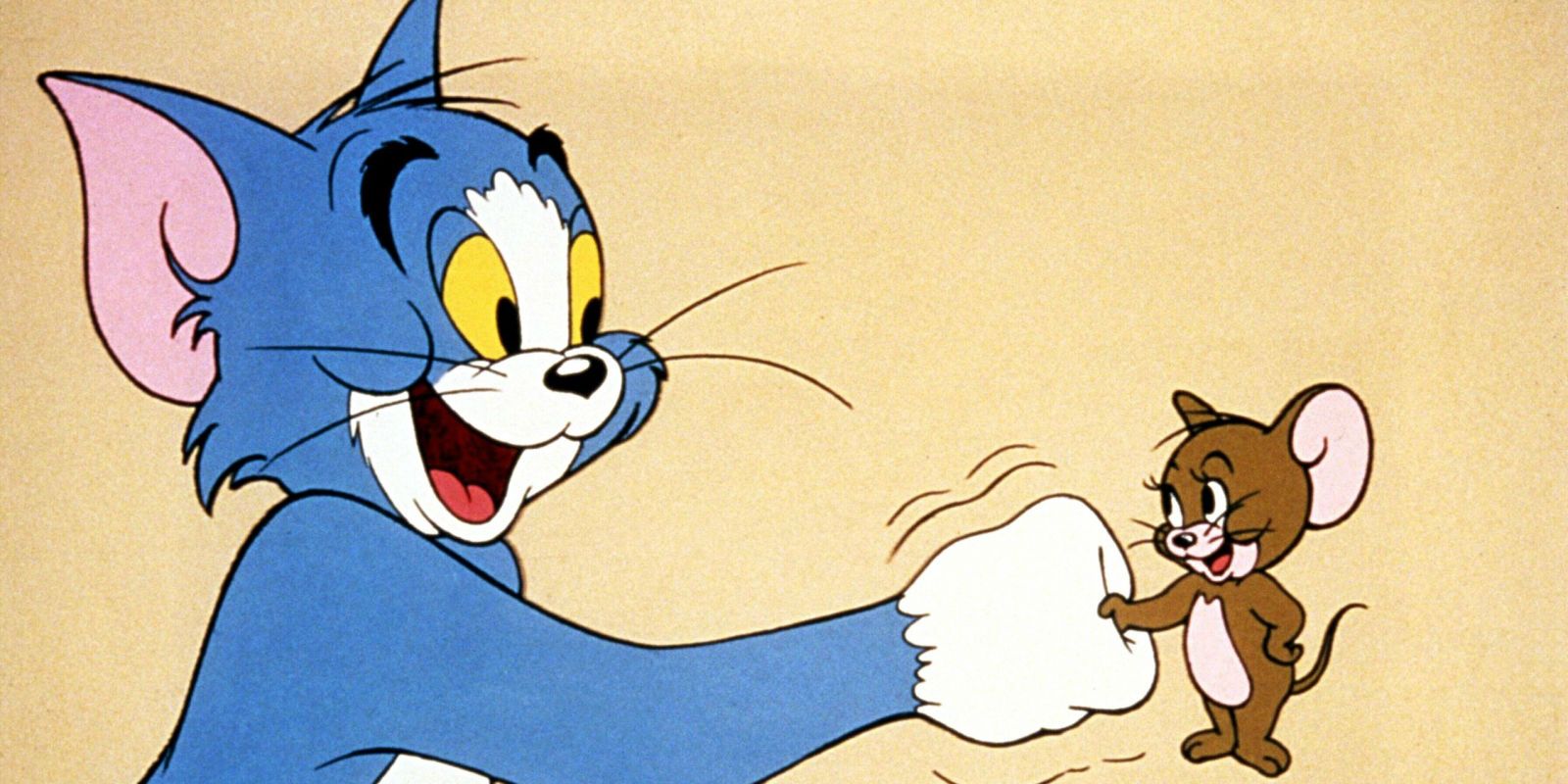 The first piece of concept art for the upcoming Tom and Jerry movie has been revealed. The live action/animation hybrid is in development from director Tim Story (Ride Along, Fantastic Four). The film signals the live action debut of the eponymous duo and their signature brand of slapstick comedy.
The history of Tom and Jerry spans decades. Created by William Hanna and Joseph Barbera in 1940, Tom (originally Jasper) and Jerry (originally nameless) began as a series of brief shorts spanning 7 to 10 minutes. Their first cartoon, "Puss Gets the Boot", was a hit with audiences and established the pair's relationship with Tom chasing Jerry only to be outwitted (almost) every time. Hanna and Barbera continued to make Tom and Jerry shorts for MGM from 1940 to 1958, creating 114 in total. Tom and Jerry continued to be made, even after Hanna and Barbera departed MGM with one of the most notable adaptions headed by animator Chuck Jones. In the decades that followed, the shorts continued to air but were often heavily edited to tone down the violence or racist aspects of early episodes. The pair would get their own TV show in 1975 titled The Tom and Jerry Show. But it wouldn't be until 1992 before they would appear in their first feature film.
Related: Scooby-Doo Animated Movie Lands Dax Shepard as Co-Director
Tom and Jerry will soon get their chance to go live action. Details about the film remain scarce but a new photo gives audiences a chance to see the direction Story is currently considering. SuperBroMovies' Daniel Richtman tweeted a photo of early concept art for the film depicting a surprised looking Tom and Jerry alongside actress Jennifer Lawrence.
Richtman was quick to explain the photo, reminding viewers that concept art shows who the studio wants in the film, not anyone currently tied to the project. So before fans get too excited, it is important to note that as of this writing, Lawrence is not starring in the film. But the photo is important for as Richtman notes, "It does however confirm the movie will have a female human as the lead."
Tom and Jerry remain iconic cartoon characters almost eighty years since their debut. But while the duo is a popular piece of cartoon history, certain aspects of their show are problematic and would need to change to better suit a modern audience. It remains to be seen how the showrunners will depict the cat and mouse in a way that's fitting this century without losing the feel of the original show. Tom and Jerry's success as ebbed and flowed since it was headed by Hanna and Barbera so audiences will have to wait and see which end of the spectrum the film falls.
Source: Daniel Richtman