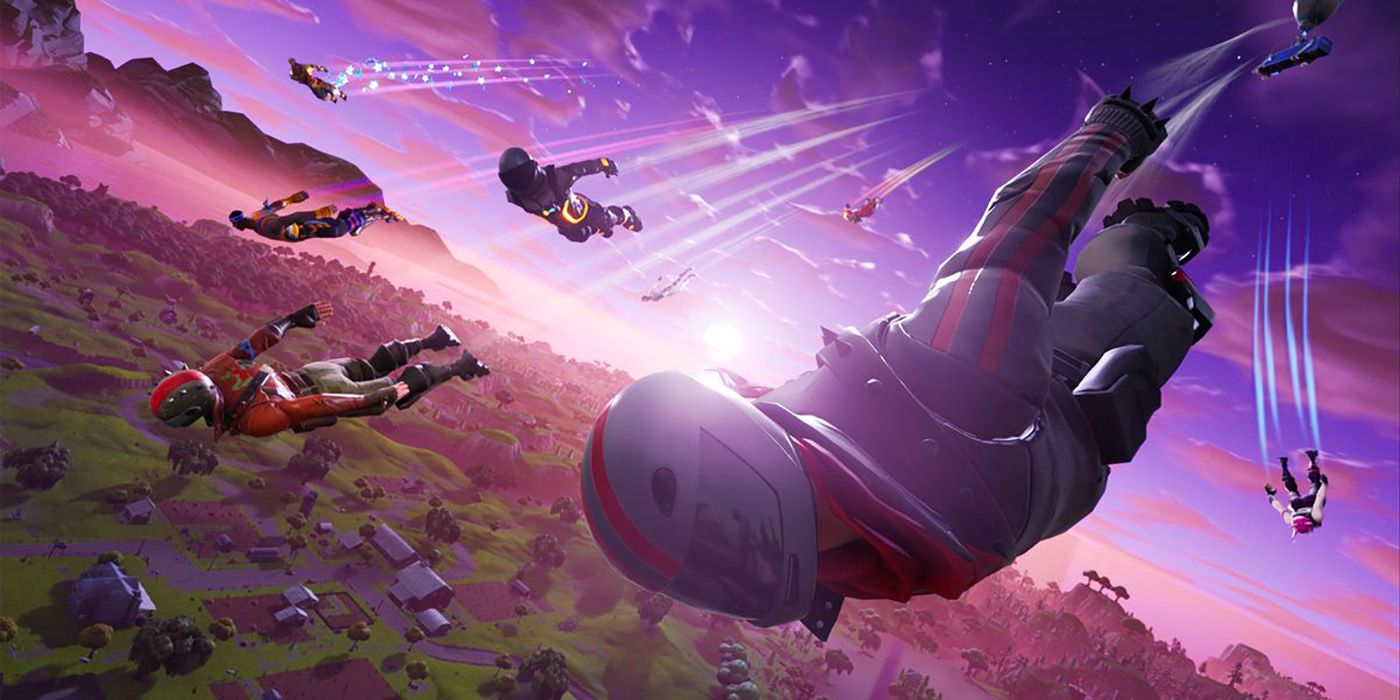 As Epic Games' Fortnite breaks yet another record, data reveals that the battle royale giant may finally be slowing down in terms of growth. Sitting at the top of its genre, Fortnite has gone from strength to strength since it first launched last year.
With its Battle Pass and pay-to-purchase cosmetics being a novel way for 100 players to part with their cash as they vie to be last man standing, Fortnite's business model is clearly one that works. Although PlayerUnknown's Battlegrounds is attempting to play catch up with its new Sanhok map and attempt at its own Battle Pass, Fornite is still showing its rivals how it's done. The big question is, how much longer until the bubble bursts?
Related: Here Are 3 Other Battle Royale Games You Should Pay Attention To
According to research firm Superdata, Fortnite netted a colossal $318 million in May. Topping April's $296 million revenue, it means Fortnite crossed the $300 million mark for the first time in its history. That being said, looking a little closer reveals that the game only grew by 7% month-over-month. This is a pretty big decline when compared to a 33% increase month-over-month in April and 73% month-over-month in March.
The PC version has run flat across May and most of the growth unsurprisingly game from the console versions of the title. Gamers should also remember that these latest figures won't include Fortnite's Nintendo Switch release. Hitting Nintendo's next-gen console on June 12, Epic Games can presumably look for another record-breaking haul when this month's figures are released. Elsewhere, there is good news for Niantic's Pokemon GO as its recent renaissance earned $104 million in May. The mobile monster catcher is up 174% on this time last year and is currently boasting its highest player numbers since launching in 2016
SuperData estimates that players have spent 25% more than last year and shelled out $9.1 billion on digital gaming in May. Considering Fornite is free-to-play, the ability to pull in $318 million is still quite astonishing. With Fortnite dominating the Xbox, PlayStation, and Switch – as well as iOS and Fortnite's upcoming Android release – it means there is still plenty to smile about. As the game heads into such high figures, it makes sense that it becomes increasingly hard to expand at such an exponential rate.
As the battle royale market becomes saturated and the likes of Fortnite and PUBG go head-to-head with new rivals like Fear The Wolves, the competition is only set to get tougher. Thankfully, Fortnite remains in an amazingly strong position. It is important not to take the shine of Epic Games' record-breaking month. Taking May's figures with the recent news that PUBG is dropping its copyright case against Fornite, there are sure to be some happy faces at Epic Games HQ.
Source: Superdata
The post Fortnite Growth is Slowing Down appeared first on ScreenRant