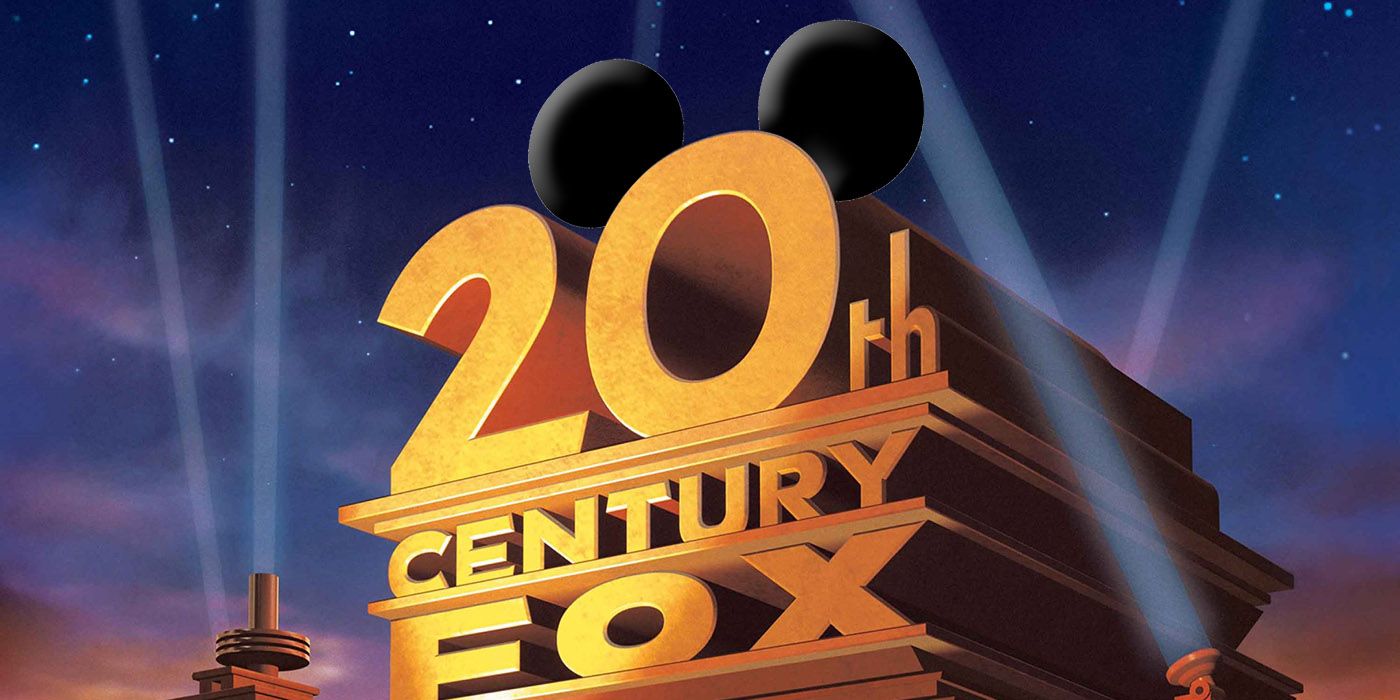 21st Century Fox shareholders won't vote on The Walt Disney Company's buyout offer until the week after San Diego Comic-Con. Last year, Disney made an offer to acquire 21st Century Fox's movie and TV assets, namely 20th Century Fox, for over $54 billion in stock. While everything was progressing smoothly behind-the-scenes, the recent AT&T/Time Warner merger ended up being the impetus for an aggressive bidding war.
AT&T and Time Warner winning antitrust approval allowed Comcast to provide Fox shareholders with a much higher buyout offer than Disney was proposing, which eventually led to the Mouse House submitting yet another bid. Now, Disney is offering Fox $71.3 billion in cash and stock – a deal that has already been given approval by the U.S. Department of Justice – which Fox has already agreed to. However, the company's shareholders have yet to decide to sell off their assets.
Related: Only 6 Months: Why the Disney/Fox Merger Was Approved So Fast
The Wrap reports that 21st Century Fox shareholders will have an investors meeting on July 27 in which they will vote on whether or not to accept Disney's acquisition offer. Fox was originally slated to vote on the Disney deal on July 10, but it was pushed back following new bids from both Comcast and Disney.
While the Disney/Fox deal seems to be all but complete, Comcast shouldn't be counted out just yet. They are reportedly looking to partner with other companies or private-equity investors to deliver an even higher offer than Disney. Equally, Disney themselves still have a few more hurdles to clear, most notably getting the green light from international regulators – an issue Comcast would be able to sidestep, should it succeed in finding a mutually-agreeable partnership.
If the deal falls through, the biggest disappointment for comic book fans will surely be the X-Men and Fantastic Four not joining the Marvel Cinematic Universe. At the moment, Marvel Studios has no plans to introduce the Fox Marvel heroes just yet – and they can't start planning those introductions until after the acquisition goes through, which may not happen until next summer.
Still, it's important to note that a Fox buyout is far bigger than any comic book movie team-up; there are dozens and dozens of high-profile TV and movie properties in Fox's library that will transfer over to Disney, including majority ownership in both Hulu and Sky News. All of that will help bolster Disney's upcoming streaming service and their continued box office dominance. That may not sound like such a bad thing, with sequels being churned out like clockwork, but there was a reason some theater owners were refusing to show Star Wars last year.
Source: The Wrap
The post Fox Delays Shareholder Meeting On Disney Acquisition Until After Comic-Con appeared first on ScreenRant