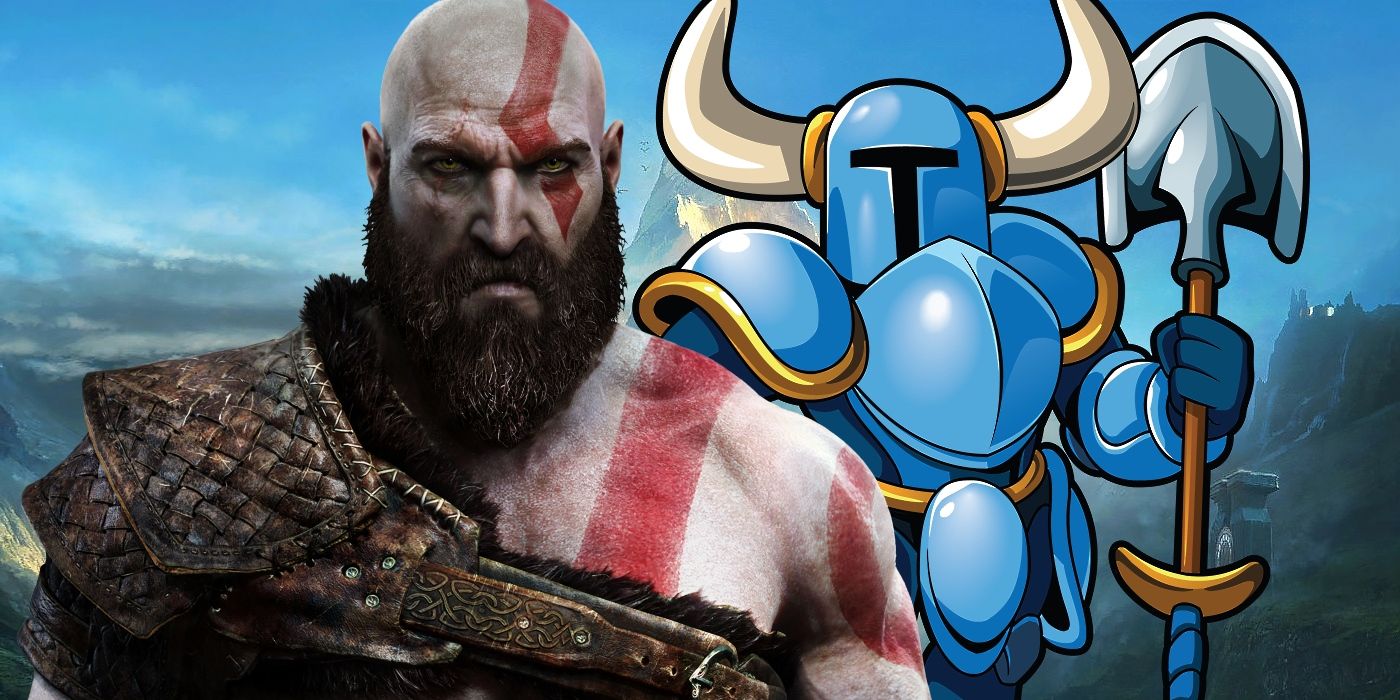 The God of War series has taken Kratos from Ancient Greece to Scandinavia – and believe it or not, his journey is glimpsed in a completely unrelated video game. It's a theory posed by several fans who first noted some similarities between a surprise boss battle in the 2D sidescroller Shovel Knight, and the setting of the most recent God of War video game. Similarities that can now be locked into stone as a direct connection, courtesy of God of War director Cory Barlog.
You want to see the FULL story of Kratos? Then you'll need to play Shovel Knight, too.
RELATED: God of War Reboot Originally Gave Kratos 'Dad Bod'
The confirmation came as something of a surprise during San Diego Comic-Con, when Barlog talked Kratos alongside Kong director Jordan Vogt-Roberts and Daredevil showrunner Steven S. DeKnight. When addressing challenges or pushback they received for certain goals in their reboots or re-imaginings, Barlog admitted that shifting the God of War series to Norse mythology was an easy enough sell. But taking Kratos into that world as the hero once again?
Everyone was like, 'Really? You wanna still use Kratos? You should use somebody else, you should start a new one… What, is Kratos just going to put on a backpack on and head up to Scandinavia?' And I didn't tell them at the time, but in my head I went 'YES. That is exactly what he is going to do.' I mean he actually has a backpack and everything.

And here: we made a little deal with Yacht Club Games. I don't know if anyone knows the very talented people at Yacht Club Games, that did Shovel Knight. Kratos appeared in Shovel Knight.
Those who played Shovel Knight are likely aware of the cameo, with a strange, hooded traveler barking to Athena before doing battle with the game's titular hero. Take a look: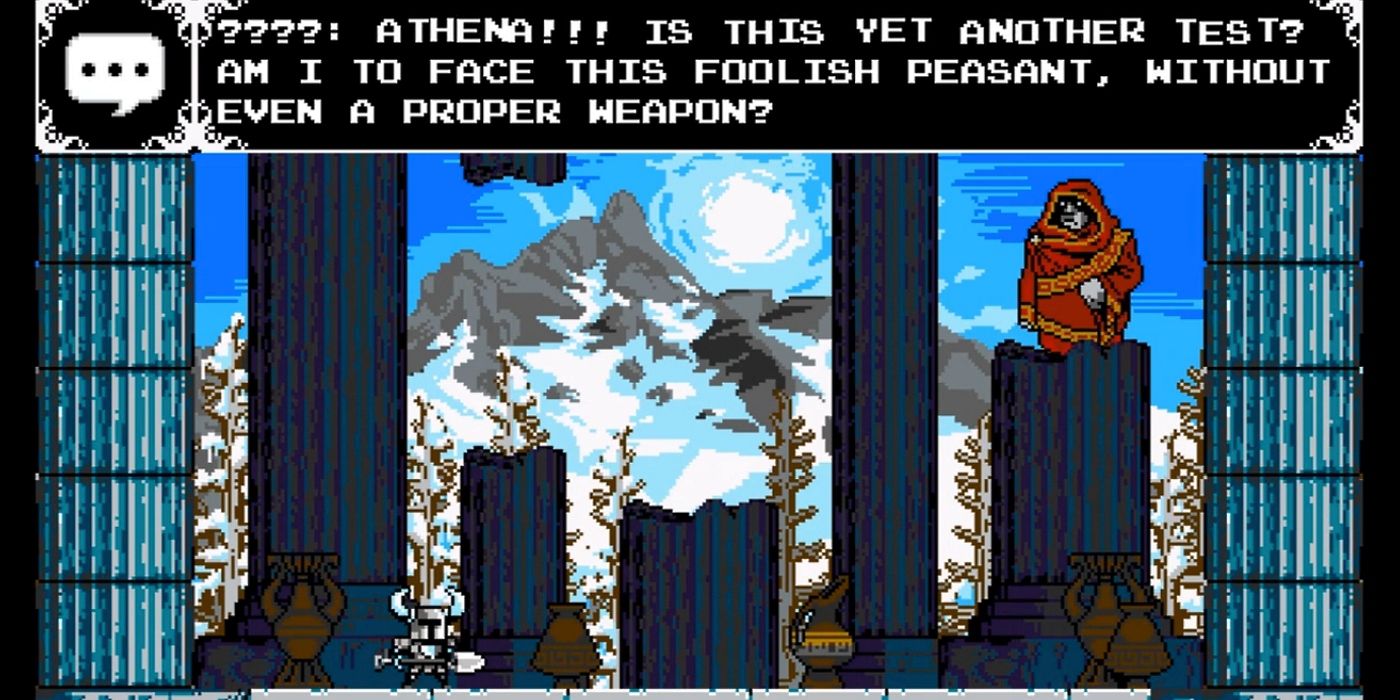 Considering the popularity and praise for the throwback platform, it didn't seem strange for Sony to approve of the cameo. A rare sense of humor put on display – right through to him awarding a "Shovel of Chaos" – but ultimately harmless. Still, the parting words spoken by Kratos, revealing that his journey was taking him "elsewhere" stuck in people's memory. Especially when his next game, set years into his future, saw him on a snowy landscape yet again.
According to Barlog, with tongue planted firmly in cheek, that crossover is canon as far as he's concerned:
He appears on his journey from Greece to Scandinavia. So that was actually a part of the God of War history where he suddenly became 8-bit… it's canon. Wait for the box set.
Who knew? Now all that remains is for the Shovel Knight to barge in on Thor and Kratos in God of War 5 and demand to know why this mysterious traveler gifted him a shoddy shovel as a gift.
God of War is available now for the PlayStation 4.