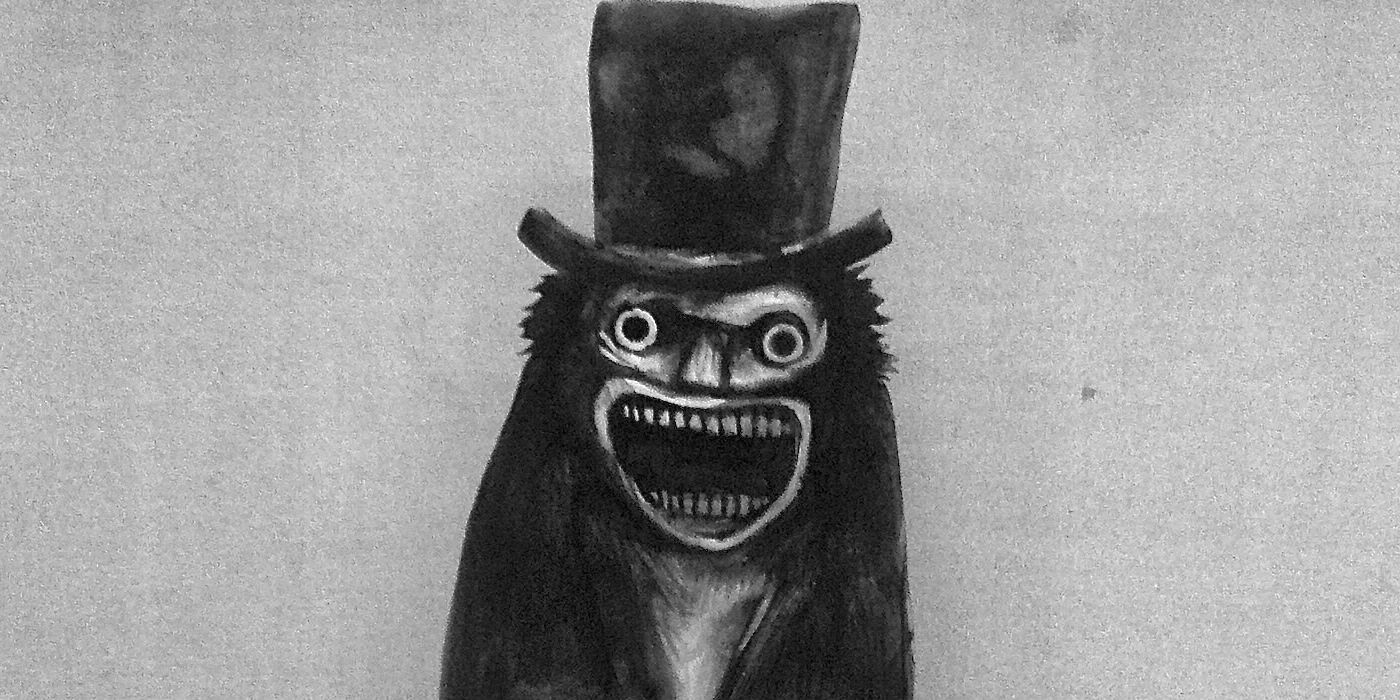 While at Sundance promoting her latest film, The Nightingale, The Babadook director Jennifer Kent has revealed that she and Guillermo del Toro are already collaborating on a new project. With Kent planting her flag in the ground for horror and, with The Nightingale, gritty revenge dramas and del Toro widely considered one of the modern horror greats, what could possibly spring to the minds of these two directors when they come together?
It's not exactly a surprise that del Toro and Kent are working together, given that their respective bodies of work live and breathe in the same genres and aesthetic sensibilities. With visually and thematically dense films like Pan's Labyrinth, Crimson Peak, and The Shape of Water, del Toro has fashioned himself into a director as interested in horror as he is in bringing out the humanity in that horror. Similarly, Kent's The Babadook has earned praise for how it deals with themes of loss, grief, and motherhood as it explores one mother trying to protect her son from a sinister storybook character seemingly come to life. In short: this is a collaboration made in horror movie heaven.
Related: Guillermo del Toro Reveals His Favorite Movies Of 2018
According to an exclusive interview with Kent for Bloody Disgusting, the information available about the project is minimum – which could be good or bad, depending on how ones look at it. "Look, we've got something on the boil," Kent teased, explaining, "I'm not being secretive but I'm not sure I can talk about it. It's something scary and I really admire him and his work. I think he's a true artist so I'm excited to know more. We're in [the] early stages of that." Kent left the comments on her secret project with del Toro there, leaving readers' curiosity piqued over what could possibly be coming together.
Unfortunately, del Toro has yet to follow-up on Kent's comments, which only serves to amp up the mystique around what's going on between these two. It's also unclear how del Toro and Kent met or how long they've been working together (because "early stages" is a very vague amount of time). But with del Toro and Kent's respective bodies of work heavily steeped in darker, more dramatic themes and visuals, and with both directors having received respective acclaim for their past works like The Babadook and The Shape of Water, it's no surprise they've come together on a new project.
With the details of this collaboration still largely unconfirmed, it's hard to know what a del Toro-Kent project will look like. Could they be cooking up a television series? A new film? Something entirely different from anything fans have seen from them before that will breathe new life into their unique creative visions? All bets are off, but where del Toro and Kent are concerned, that just might be a good thing.
Source: Bloody Disgusting