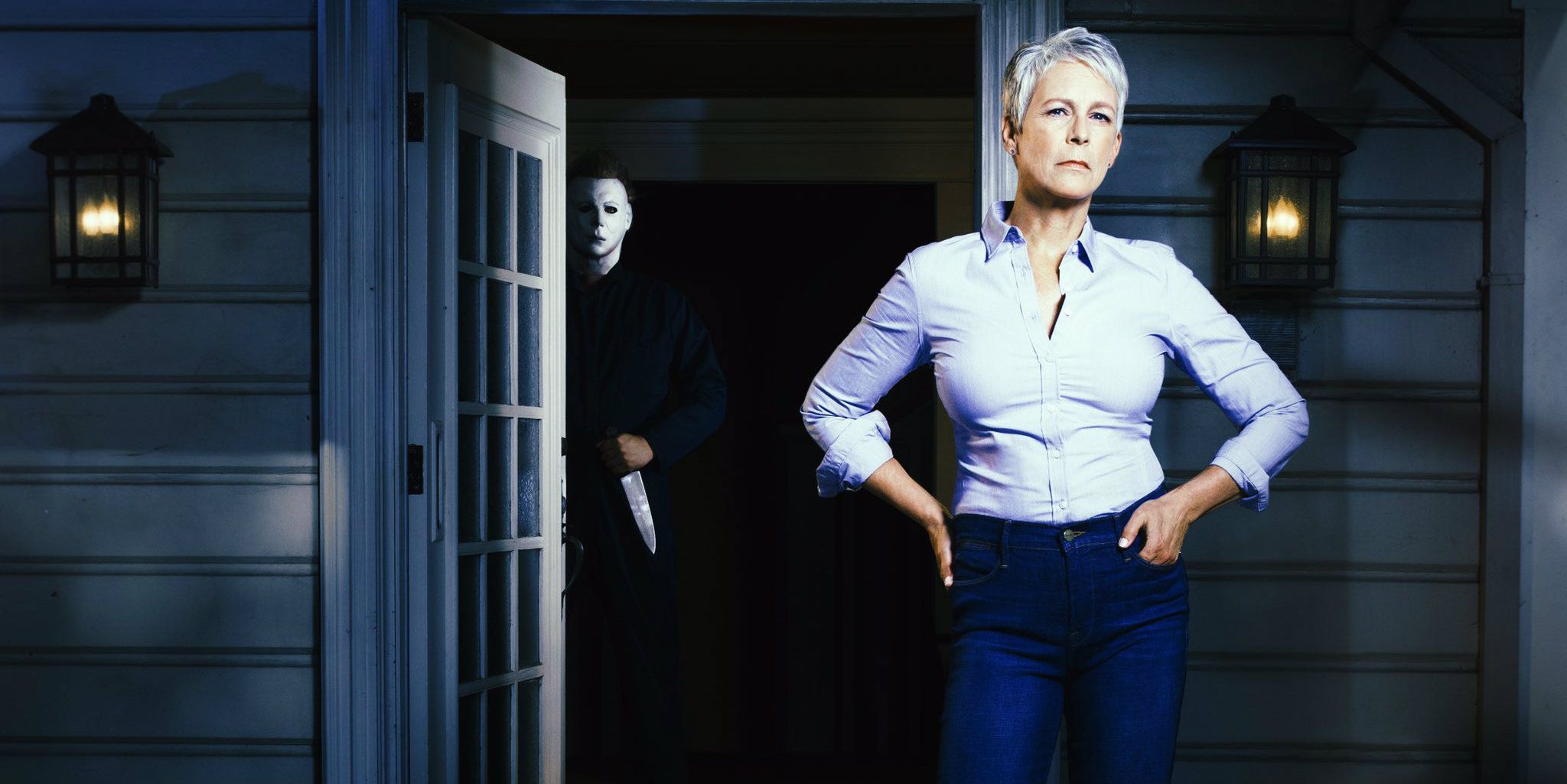 A new poster for David Gordon Green's Halloween has been revealed ahead of the release of the second trailer, set to arrive tomorrow. Forty years after Michael Myers' killing spree in John Carpenter's Halloween and nine after Rob Zombie's retelling in Halloween II, comes the eleventh installment in the Halloween franchise that aims to rewrite everything we've come to know about Myers and company.
The upcoming Halloween film reunites slasher Michael Myers (played by Nick Castle and Jude Courtney) and Laurie Strode (Jamie Lee Curtis) in a story that ignores all sequels and remakes, making it a direct sequel of Carpenter's original film. The first Halloween trailer was released back in June, and with a bit over a month to go before the film's release date, a new poster has been revealed ahead of the arrival of a new trailer.
Related: Laurie Strode Prepares For A Fight In New Halloween 2018 Image
Via her Twitter, Jamie Lee Curtis shared a new poster featuring her character, Laurie Strode, with Michael Myers lurking in the background, and the tagline "Face Your Fate". Along with the poster, Curtis confirmed a new trailer will arrive tomorrow (September 5). You can take a look at the poster below.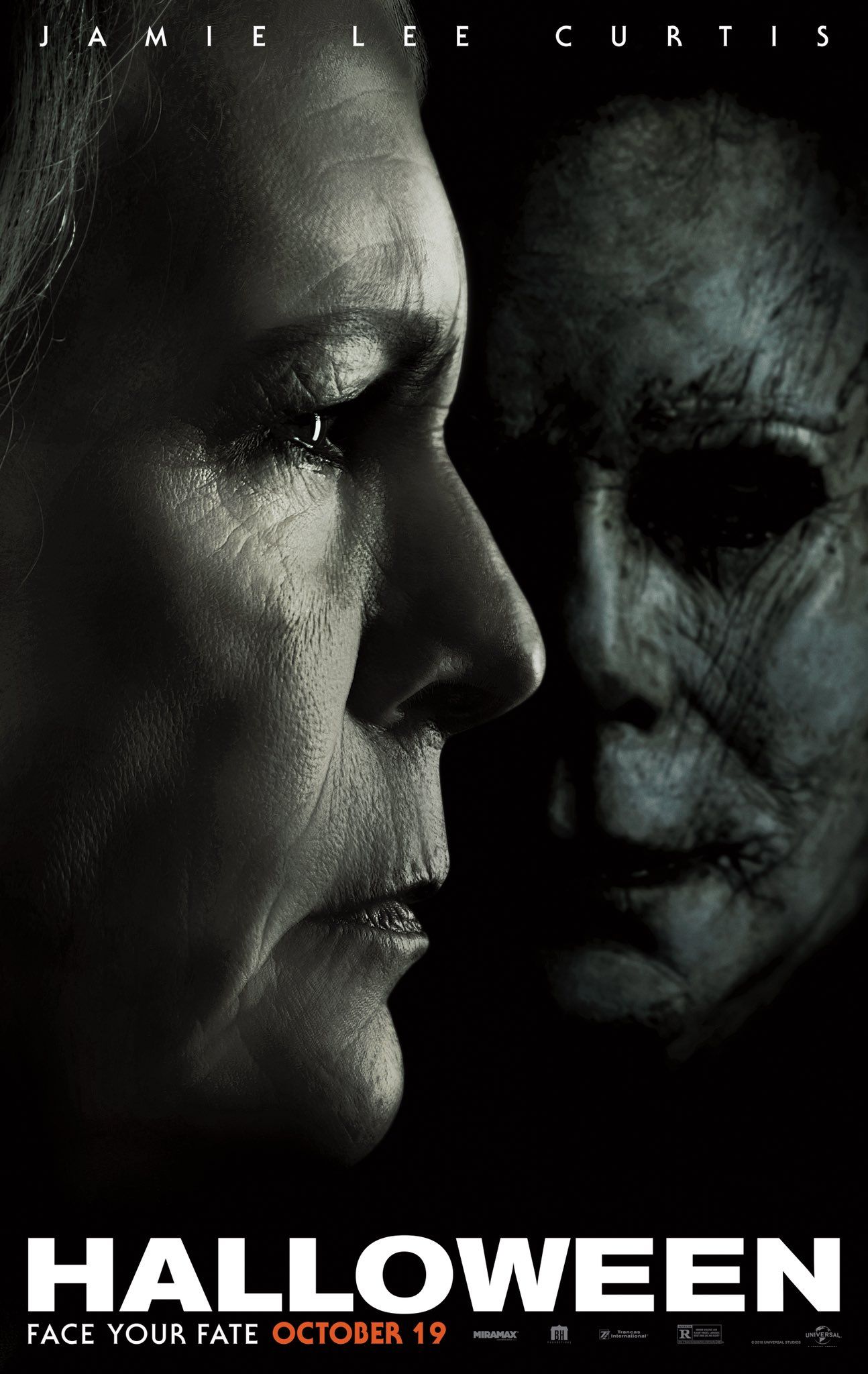 As previously mentioned, Halloween is a direct sequel to the original film, meaning that Michael and Laurie are not related, although that detail will still be addressed. As seen in the first trailer, the "brother and sister" twist will be treated as a myth spread by the media after Michael's crimes. Joining them in this story will be Karen (Judy Greer) and Allyson (Andi Marichak), Laurie's daughter and granddaughter, respectively.
The first trailer took fans back to Haddonfield and gave a quick look at what Laurie has been up to after all these years, while also giving some nods to the original Halloween, such as the scene with the asylum inmates in the middle of the road, reminiscent of one of the first scenes in the 1978 film. The trailer also shows that, after being shot multiple times by Dr. Loomis and presumed dead, Michael was eventually captured and is now living in an asylum.
Although the trailer was packed with details, it still didn't give much away – something that fans truly appreciate. During their panel at this year's SDCC, the Halloween team shared some footage that showed Michael Myers killing at random, so hopefully a few bits of this footage will be included in the new trailer, while still keeping the mystery behind Michael's motives (if any).
Source: Jamie Lee Curtis