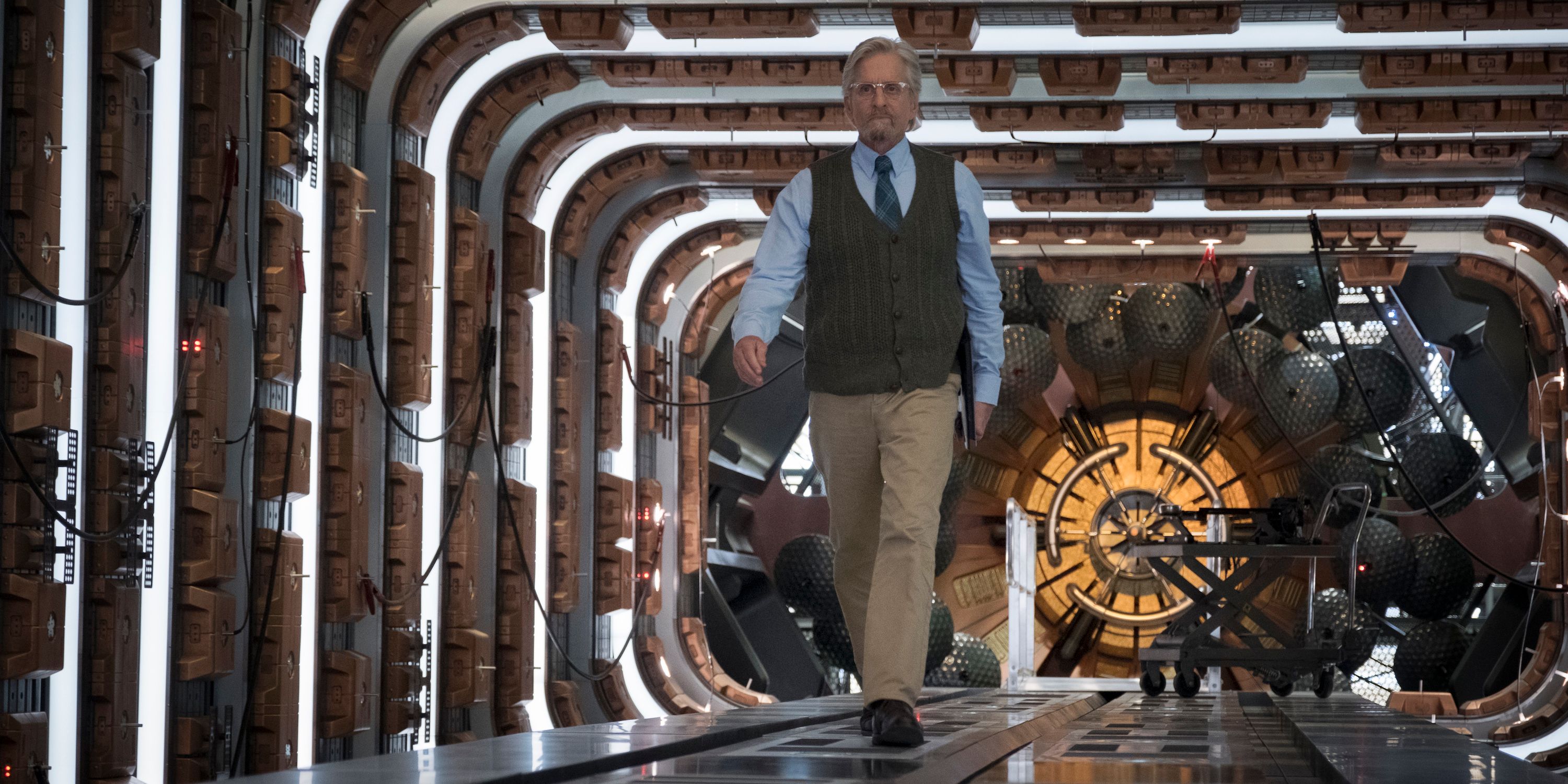 Hank Pym's new laboratory in Peyton Reed's Ant-Man and The Wasp is comprised of erector sets, car parts, and various other materials. In the upcoming sequel, Michael Douglas' character uses the Pym Particles to shrink his new building (and lab) down to the size of a luggage bag – but that's not all that's new.
Pym's new lab is a representation of how different he is compared to other scientists in the Marvel Cinematic Universe. The lab has a mixture of standard building materials and support beams that resemble parts of an erector set, stereo knobs, and bread bag clips, all of which offer a glimpse into Pym's innovative mind, particularly how he's able to repurpose just about anything to meet his needs on the fly.
During the Ant-Man and The Wasp set visit, Screen Rant had the chance to speak with production designer Shepherd Frankel, who contrasted Hank Pym's way of doing things with that of Tony Stark, saying, "Hank Pym does not need Stark Industries science to do his work. He's an engineer. He's a physicist. You give him a box of stuff and he can kind of collude things together, assemble things together, 'cause he is constantly trying to figure out how to do what he needs to do."
These elements of Pym's character were at the forefront of the designers' minds as he and the rest of the production team constructed Hank Pym's new lab. In doing so, the designers created an unpolished vision for the lab, something that is constantly being improved upon and reconstructed: "…you see a lot of exposed ideas and his brain, his journal is in three dimensional form on tables – You can feel like it's being built as he goes."
Frankel goes on to describe a space meant to be a treat for the audience. Beyond the "pretty standardized" control room, the scale undulates from oversized objects like erector set-inspired support beams and "things like springs that you have in your car or motorcycle in the corners that become the reinforcement engineering that a box that is shrunken down and being taken around." With highly reflective surfaces, undersized objects (normally large objects shrunk down to be worked on), strategically positioned on tabletops, and a low ceiling, the intent of the new lab is to disorient. Frankel's purpose with all this was to create a space that makes the visitor begin to question themselves, "What size am I? Am I big or am I small?" And for him, that's part of the fun, especially since this is a movie about people who can shrink in size.
In contrast to the first Ant-Man movie, in which they refrained from doing anything oversized, this time around they chose to go big and couple it with the macro photography, which was quite successful in the first film, to create, "a visual delight and visual journey for the audience." In the end, the production design team constructed an incredible space and a place that embodies the character of Hank Pym, and one in which the cast and audiences can fully immerse themselves.
The post Hank Pym's New Lab is Made from Erector Sets, Car Parts, & More appeared first on ScreenRant