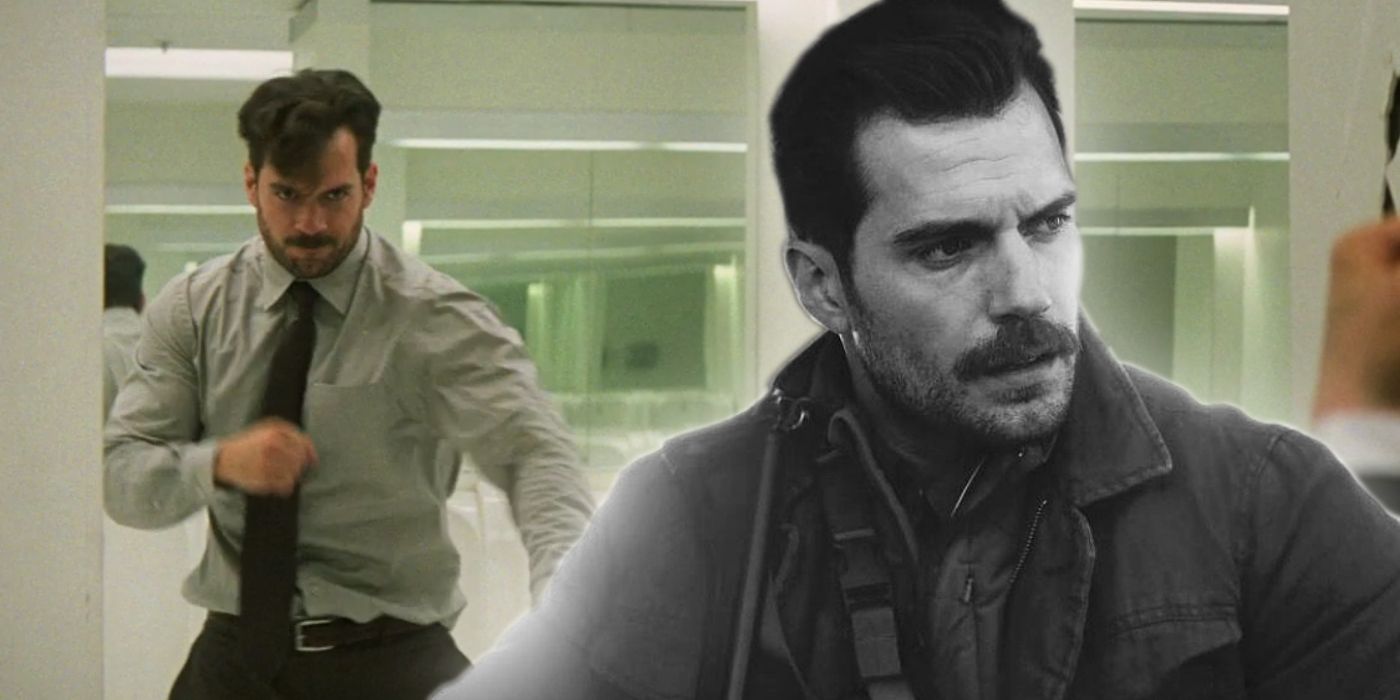 Henry Cavill does not have a magical beard in Mission: Impossible – Fallout, whatever the latest viral meme about the actor's facial hair may suggest.
Cavill's presence in the latest Mission: Impossible film, Fallout, has already inspired feverish anticipation and immense industry buzz. On top of giving the Man of Steel star a major role in another popular franchise, it gave the world to Cavill's mustache. It's no ordinary mustache, of course: this is the one that caused so much havoc in Justice League's reshoots thanks to a contract clash with Paramount that ensured he kept his facial fuzz intact for the entire shoot. Cue millions of dollars in CGI to conceal the mustache and many a new Superman meme.
His role in Mission: Impossible 6 has created another conversation online recently, with a shot in the trailer of Cavill getting pumped for a fight with a quick shake of his fists – a punch reload – getting much attention. Now the scene has started creating conversation thanks to a gif of the trailer scene (first shred by Twitter user Michael Chu) that seems to show Cavill spontaneously growing a beard with a flick of his wrists. A weird visual trick, it's all the funnier in light of the problems Warner Bros. had keeping hair off the actor's face. However, it really is just a trick of the light – and frame rate.
Hi I shared this gif with some friends of mine for thirst reasons and then one of them pointed out that Henry Cavill appears to spontaneously grow a beard and WHAT THE FUCK pic.twitter.com/gIyPLvSWfh

— Michael "Abolish ICE and punch Nazis" Chu (@MichaelChu7) June 25, 2018
While the effect is definitely uncanny, this is really a result of it being a gif. The viral image is of a pretty low frame rate, which thanks to a change of lighting creates the illusion of instant follicle growth. It can be much more clearly seen in the high-res Mission: Impossible 6 trailer how the overhead light creates shadow across Cavill's face. It's a series of illusions combined with good timing, which definitely doesn't take away from how well timed the switch is in the gif.
The attention on Henry Cavill and his facial hair is entirely accidental, and in some ways distracts from the real spectacle of Mission: Impossible – Fallout. The franchise is best known for Tom Cruise's increasingly crazy stunts, and this time he and returning director Christopher McQuarrie have upped the ante, with a real-life helicopter chase (also involving Cavill) and a HALO jump. Time will tell if they live up to Cavill's mustache.
The post Henry Cavill Spontaneously 'Grows' A Beard In Mission: Impossible 6 Illusion appeared first on ScreenRant