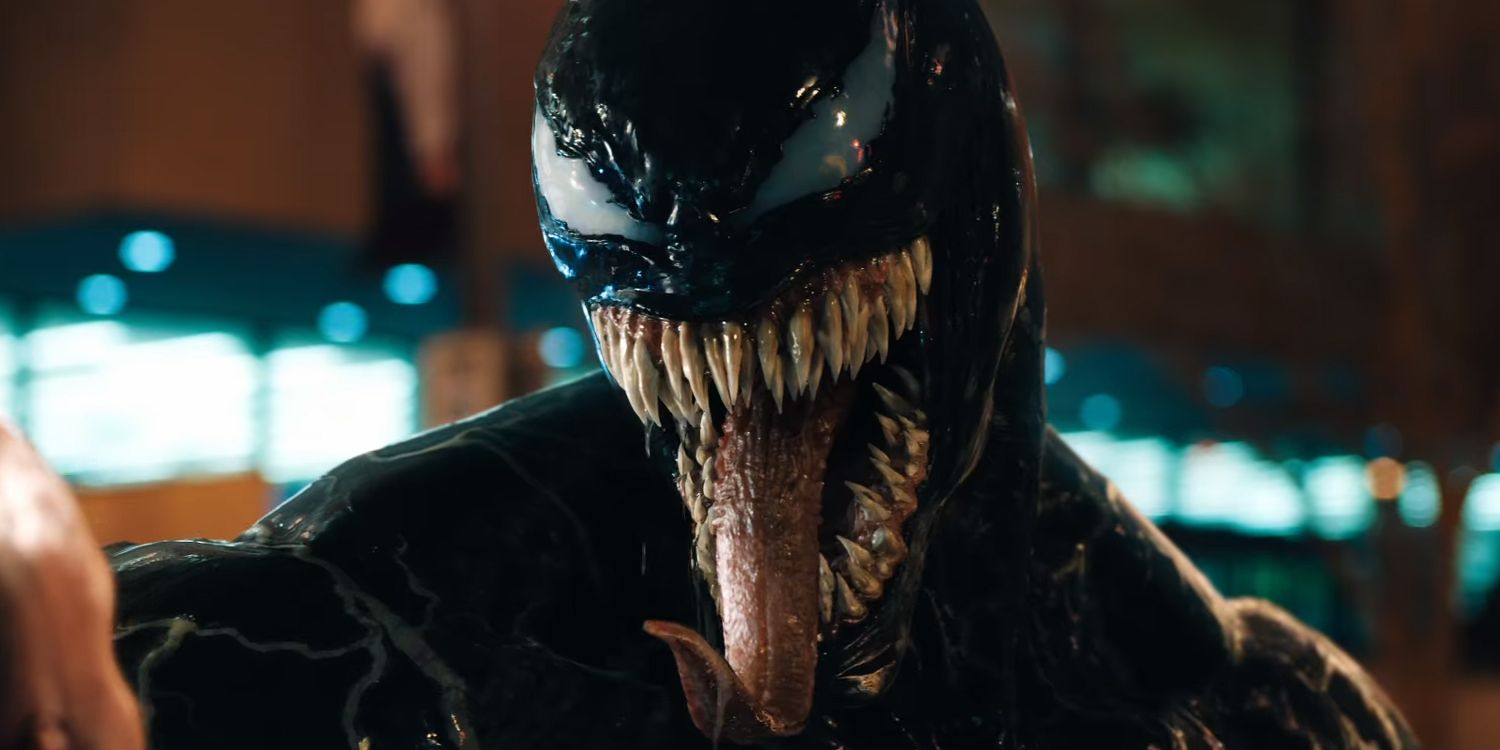 Venom gets the spoofed trailer treatment, and it's quite the strange piece of business. The trailer for Venom is the latest to receive a very weird remake form Aldo Jones Studios. With a plethora of off the wall jokes and other added material, this new version of the widely popular trailer is sure to entertain.
Released in April, the official trailer for Venom gave fans the first chance to see Tom Hardy in action as powerful, symbiote-infected host Eddie Brock, a character destined to become the archenemy of Spider-Man. Fans of the character and Marvel comics alike have been anxiously awaiting the film's release, and any looks into the film they can get. Venom, one of the most unpredictable and dangerous entities in all of Marvel Comics, has inhabited several hosts throughout Spider-Man's printed history, his most famous of course being Brock, who the film's origin story centers on. The release of the trailer for Sony's upcoming film attracted so much attention that it has since become the most viewed trailer in Spider-Man movie history.
Related: Every Spider-Man Villain Spinoff Sony is Developing
Created and uploaded to YouTube by Aldo Jones, the above very weird effort is a whole new way to enjoy the official trailer for Venom, and true to its name, is really quite odd. Opening with Joe Pesci and Jim Carrey, the spoofed trailer progresses into a montage of Venom's trailer mixed with almost everything possible. Peter Parker (Toby Maguire) is sprinkled throughout, bringing the two fierce rivals face to face once again. Beyond the humorous utilization of comic book continuity, the spoofed trailer incorporates various Marvel characters, snapchat filters, sound effects and memes – just to name a few aspects –  making the already widely popular trailer arguably that much more entertaining. Jones doesn't hesitate to get crazy with things, and the reckless abandon is appreciated.
Venom is not the first time Aldo Jones has spoofed a trailer to bring humor to fans – and it certainly won't be the last. Since May of 2011, Jones has entertained a countless number of individuals with his bloopers and spoofs. Primarily focused on, but not limited to, spoofing trailers for upcoming Marvel films, Jones has modified trailers for Avengers Infinity War, Justice League, Captain America: Civil War and Deadpool. These delightfully wacked out trailers have been so successful, views have racked up into the millions.
As long as Marvel and DC films continue to be made, one can bet that more of Jones' weirdly spoofed trailers will follow, and fans will continue to love watching them as they not-so-patiently wait for the actual release dates of those films to arrive. It remains to be seen how the next very weird trailer will manage to top the hilarious "Simba Yacht" joke seen above, but it seems certain that Jones will at least attempt to do so.
More: Venom Movie: Every Update You Need To Know
Source: Aldo Jones
The post Here's A Very, Very, Very Weird Trailer For Venom appeared first on ScreenRant