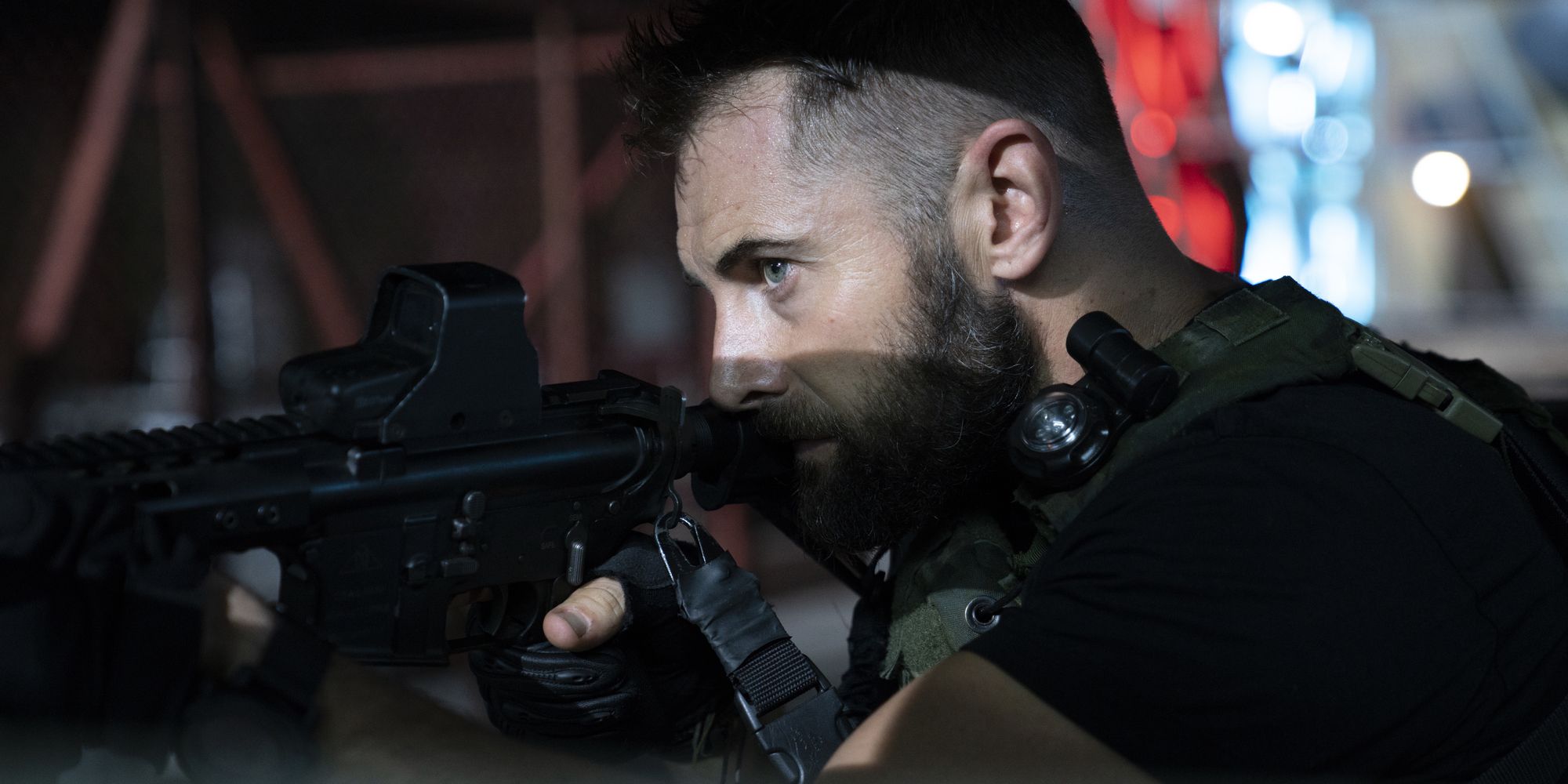 Cinemax's Strike Back is an action lover's dream, but even though the series works within essentially a heightened reality, the actors, producers, and directors go to great lengths to lend its action sequences a level of authenticity. That believability is a big part of the series' appeal and one of the reasons why it's been on for so long, beginning its sixth season on Cinemax with the relatively new cast of Warren Brown, Daniel MacPherson, and Alin Sumarwata. And this season, the gang also welcomes former Battlestar Galactica star Jamie Bamber as Section 20's newest CO, Alexander Coltrane.
While Strike Back has proven itself capable of weathering a high cast turnover rate, up to and including the series leads, and has, with each season, demonstrated why it's consistently one of the best and most entertaining action series on television today, it wouldn't be where it is if its characters didn't come across as bona fide soldiers. Like Stonebridge and Scott before them, Mac (Brown), Wyatt (MacPherson), and Novin (Sumarwata) are highly skilled, competent soldiers, a detail that's made possible by the level of training the actors undergo to make something highly technical (and sometimes dangerous) look like second nature to their characters. 
During a recent interview ahead of Strike Back season 6, Brown, MacPherson, and Sumarwata spoke with Screen Rant about how they get a feel for all the military weaponry they're tasked with handling, and how they make it all look so easy when it's anything but. For his part, Brown recalled training with Special Forces in Jordan before his first season on the show:
"We had a very tense period of a month training with the Jordanian Special Forces in Jordan before we started filming our first season, and then we had a full season to kind of put those skills to the test, and try and own them as much as you can. So, getting to have that shot again this year, I feel like we all – the three of us – certainly hit the ground running, and we were prepared."
For Sumarwata preparation is key; she uses her downtime to work with the stunt coordinators and doubles to make sure she has a feel for the action and can perform any stunt she's tasked with doing without missing a beat. 
"Any chance I have offscreen could work. There's always that waiting period between camera set up. I'll use any chance I can to grab my stunt double and grab the coordinators and go through the motions, because the more you go through it on the day it becomes second nature."
Brown stresses that the show and the actors' level of preparedness is what gives Strike Back its necessary level of authenticity, which is also part of what makes it so much fun to watch. 
"It's in a fantasy world, it's in a heightened world, and it isn't real, however I do feel that there is a responsibility that we all undertake to be as authentic as possible. There are people who do this job for a living, and that's why we've got an abundance of help at our hands, with the armorers, with military advisors, so any little detail on set during filming, we're able to ask and go "Is this right?" Because as much as … a majority of the audience are not involved in the military, and they're just there for great storytelling, we do know that we have inherited a very loyal fan base of current and ex-military men and women who watch the show. They're gonna spot things that the majority of the audience won't, so as I say, we do strive to be as authentic as possible."
As MacPherson notes, all the training the cast has done over the past two years really shows this time around, as the new members of Section 20 really operate like a well-oiled machine in season 6. 
"You'll notice as the season goes on there's a few times where we'll change magazines and throw weapons to each other and taking grenades out of each other's pouches and things like that. We're starting to get a bit more technical and certainly get more comfortable that when you've got 150 extras on set, animals, music, colors flying through the air, that you can do a pretty swift mag change in one shot and not ruin the take, you know?"
Strike Back continues next Friday @10pm on Cinemax.