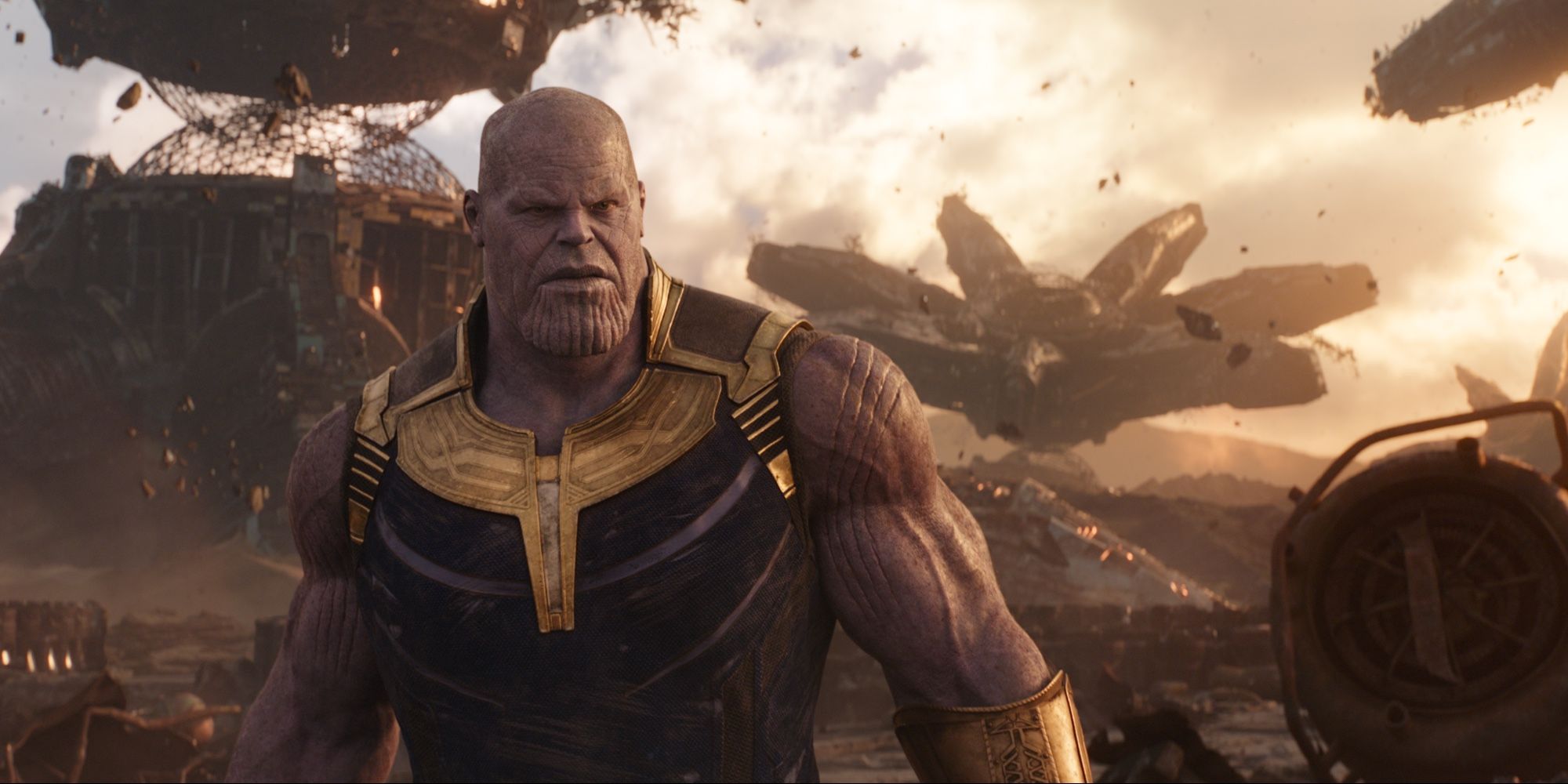 Josh Brolin was inspired to play Thanos in Avengers: Infinity War by Benedict Cumberbatch's role in The Hobbit. Brolin voices the title character in the box office mega-hit after first making his debut appearance in James Gunn's Guardians of the Galaxy back in 2014.
Avengers: Infinity War is directed by Anthony and Joe Russo, and it has been heralded as Thanos' film ever since the start of production. This film was meant to showcase Thanos' story and his journey to obtaining all six Infinity Stones, which he used to wipe out half of all life in the universe. But before all that happened, Marvel Studios needed to find the right person to play the Mad Titan. Brolin was eventually cast in the role, but that doesn't mean he didn't hesitate to accept the gig.
In an interview with SiriusXM, Brolin says that, in researching the Thanos character, he came across a video of Benedict Cumberbatch acting out a scene for his character, Smaug, in The Hobbit, which convinced him that playing a motion-capture character could work.
"…I saw Benedict Cumberbatch do I think it was for The Hobbit. And I looked on YouTube, when I was deciding whether I wanted to do it or not, and he was in this mo-cap suit on and he was in this big warehouse, and he's crawling around like a snake, snapping his tongue out and doing this incredible performance…I saw that and was like, all right, that's the bar — this is not bulls**t; this is something you have to sink your teeth into: conviction, embarrassment, all that kind of stuff. Then, I decided, yeah."
In the end, not only did Brolin take the role but he also knocked it out of the park (thanks in part to Infinity War's incredible CGI). He delivered an exceptional performance as Thanos and is expected to do so again in the Russos' untitled Avengers 4 next year. It's unclear if he will continue to play the character beyond the two Avengers movies, but with regards to Thanos' story, there's much more to tell in Phase 4 and beyond, if that's something that Marvel Studios is looking into doing with the Marvel Cinematic Universe.
Overall, Brolin has been having quite the year, having first appeared in Avengers: Infinity War in late April and then in Deadpool 2 in mid-May (in which he played Cable) – two massive blockbuster superhero movies. But that's not all, Brolin also has the Sicario sequel, Sicaro: Day of the Soldado, coming up later this month before concluding his wild run at the worldwide box office. And it will all start up again next year when Brolin's Thanos takes on the remaining members of the Avengers in Avengers 4, thus concluding the first MCU saga.
Source: Sirius XM
The post How The Hobbit Convinced Josh Brolin To Play MCU's Thanos appeared first on ScreenRant