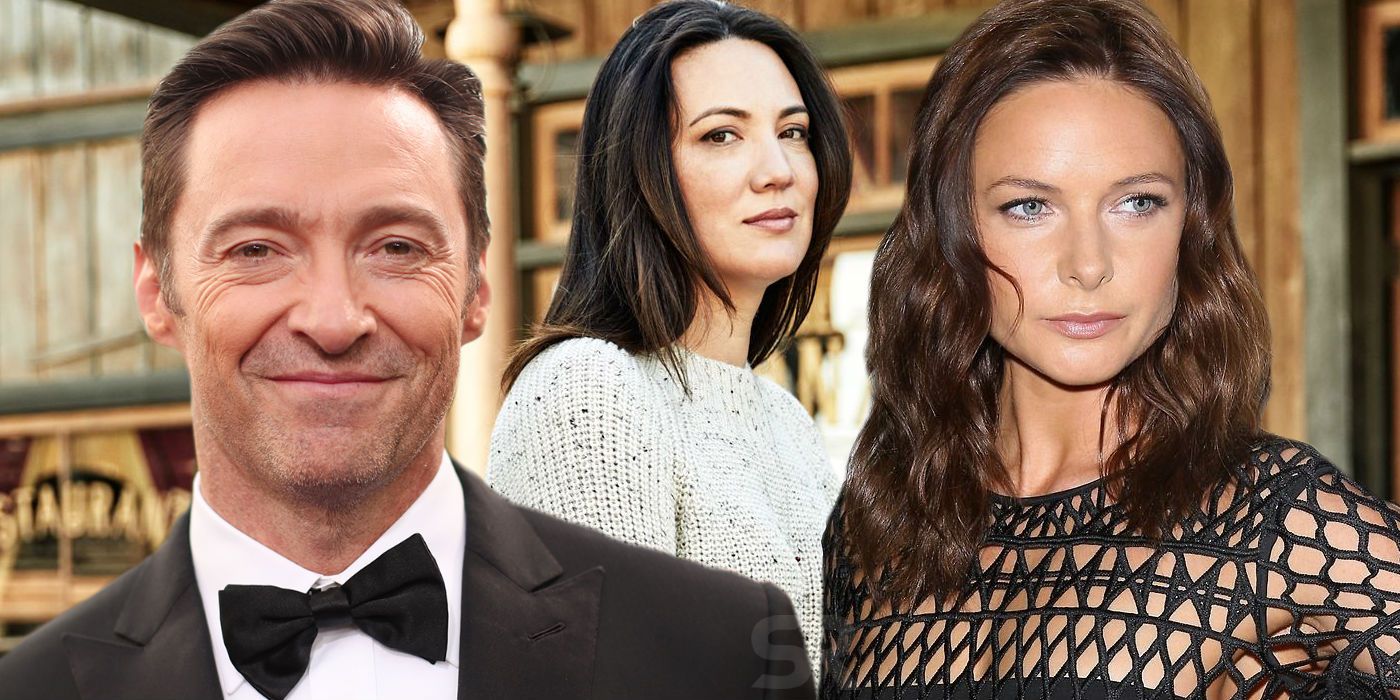 Hugh Jackman and Rebecca Ferguson are set to star in Reminiscence, an original sci-fi thriller movie from Westworld co-creator Lisa Joy. Thanks to the incredible success of the HBO series, Joy has been able to expand her horizons. The long-time writer and producer made her directorial debut during Westworld's second season in "The Riddle of the Sphinx."
She and Jonathan Nolan have been guiding Westworld through the many twists and turns it has brought viewers for the last two seasons and are currently in the midst of finalizing plans for season 3. Joy has promised fans that she and Nolan know exactly where the series is going, reassuring that they aren't just making this up on the fly. Through the series, they've both shown an incredible ability to bring complicated sci-fi stories to the screen, and now Joy is gearing up to do it again – but on a larger scale.
Related: Westworld Season 3: Every Update You Need to Know
Deadline reports Joy's assembled a promising package for her feature directorial debut, Reminiscence, that will be pitched to studios next week during the Berlin 2019 European Film Market. The original sci-fi thriller movie has set Hugh Jackman and Rebecca Ferguson to be its stars. Jackman is the lead of Reminiscence where he'll play "a private eye who deals in recapturing vivid cherished memories for clients." Ferguson will be one of his clients who he falls in love with and then must uncover the mysteries of her past after she disappears. Filming is expected to begin in late October, allowing Joy to finish work on Westworld season 3.
This will be a reunion for Jackman and Ferguson on the big screen after starring in The Greatest Showman together in 2017. Jackman is no stranger to sci-fi films after his run as Wolverine, while Ferguson (fresh off another appearance as Ilsa Faust in Mission: Impossible – Fallout) has continued to dive into sci-fi as of late. She'll star in MIB: International this summer and will film Denis Villeneuve's Dune shortly. In addition to the casting, Joy pitched her entire vision to the outlet to give potential viewers a great understanding of what Reminiscence will be.
Reminiscence is set roughly 10 years in the future with the story based in Miami, but not one that resembles the current real world city. The futuristic setting places Miami partially underwater due to the rising tides from global warming. Joy also revealed that the effects of global warming also have resulted in most of the population becoming nocturnal due to the incredibly hot temperatures of the day. Her vision prominently features the neon lifestyle of Miami nights, while she hopes to have a western vibe to the daytime scenes. She also promises plenty of unique action set pieces thanks to the setting and premise.
As of right now, Reminiscence does not have a studio behind it, but the talent assembled should make it a hot commodity. For instance, it is easy to envision Netflix paying top dollar for such a project. That said, the recent "4 Percent Challenge" that challenges studios, producers, and actors to work with more female directors could bolster the offers that comes Reminiscence's way. Universal just accepted the challenge after all, so maybe they'll get involved when bidding begins next week.
Source: Deadline