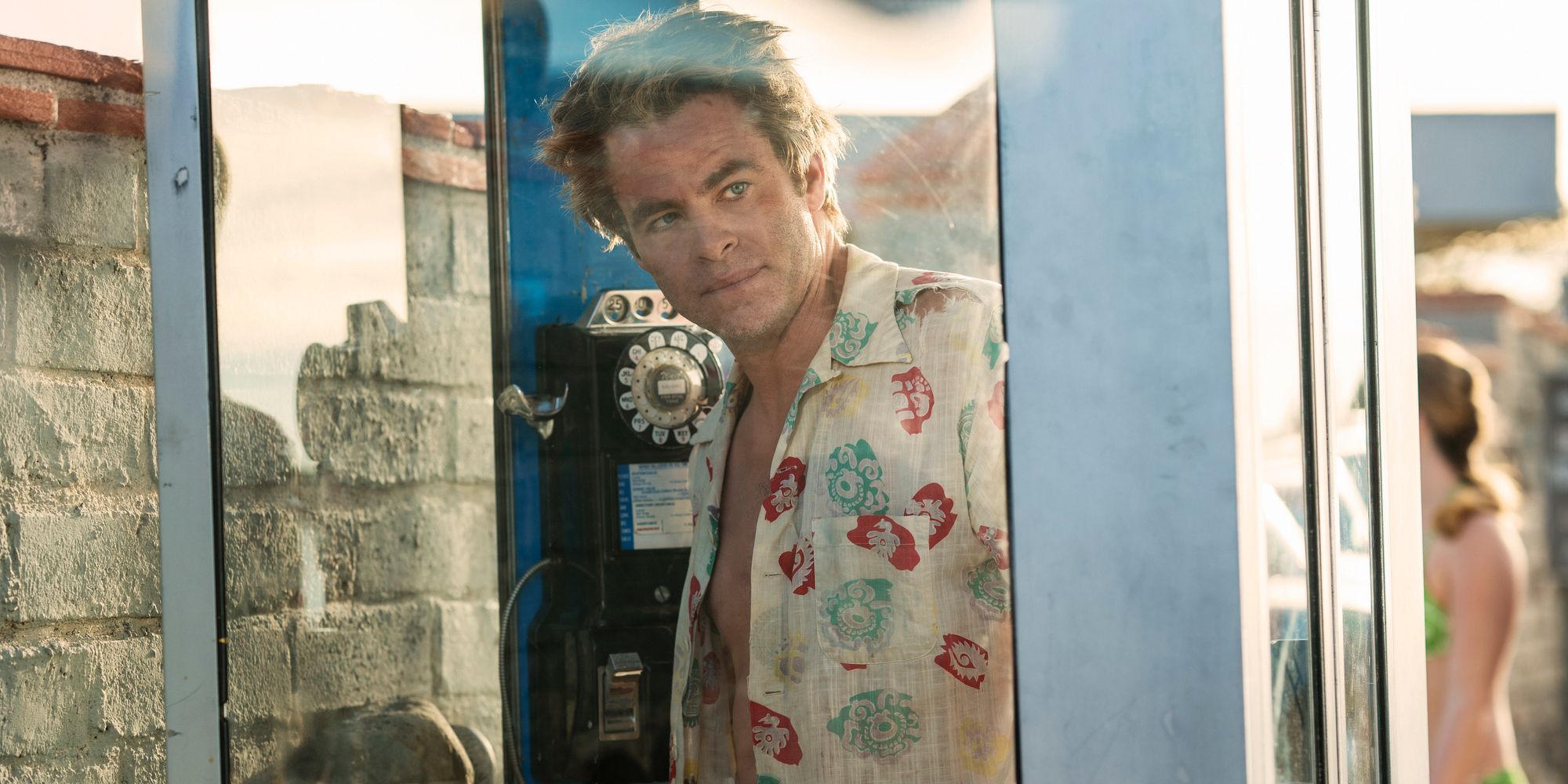 As limited series go, having Chris Pine play the lead in a period crime drama that's executive produced and partly directed by Wonder Woman director Patty Jenkins, is enough to earn the moniker of "Event Series". A stylish noir in the vein of L.A. Confidential, The Big Sleep, or Chinatown, TNT's I Am the Night bares numerous hallmarks of the genre, right down to its seemingly labyrinthine plot, wide-eyed ingenue, femme fatales, and morally dubious, husk-of-his-former-self lead character. But while those films went on to be revered for all of the above, and for their sophisticated depiction of the seediness and dark back-alleys that make Los Angeles anything but the City of Angels, this new six-part series comes up short, weighed down by a languorous plot and campy characters (inadvertent and otherwise) that struggle to match the energy and commitment of Pine's performance. 
It's not hard to see how TNT might've believed it had a True Detective competitor on its hands, especially with the blockbuster talent the series had lined up. Add to that the hard-boiled nature of its plot, the opportunity to recreate 1960s Los Angeles, and the based-on-a-true-story bona fides the series enjoys, as the script from writer Sam Sheridan uses Fauna Hodel's autobiography, One Day She'll Darken, as the basis for its story. What results, however, are two separate narratives, one involving ruined reporter Jay Singletary (Pine) and the other Pat (India Eisley), aka Fauna Hodel, a teenager whose real identity links her to some very dark family secrets, as well as a string of notorious Los Angeles sex-scandals, and a debauched gynecologist, George Hodel (Jefferson Mays), who, as the series notes, may be linked to one of the most infamous unsolved crimes in LA history: the Black Dahlia. 
Oddly, it's the former that's more interesting than the latter, as Pine delves deep into the darkness of his character, making his dependence on heroin and struggles fitting back into life after serving in the Korean War into fascinating offshoots of the driven, obsessive personality who's still aching to recover from the story that ruined his career. Pine normally doesn't play such emotional wrecks, but here he gives a wired, almost unhinged performance that makes Singletary into the series' sole fascinating character, even though he's intended to be a conduit through which Fauna is able to discover the truth about herself. 
Where the script falters is in how long it takes for the two narratives to converge, and how, when they do, the entirety of the piece fails to deliver the kind of climactic payoff such stalling usually portends. Much of the first two episodes (those directed by Jenkins) intend to paint a picture of Singletary's ramshackle life and Fauna's search to understand her identity. Raised by an adoptive mother, Fauna believes she's biracial, but is often mistaken for white, causing no end of racial tension when she's stopped by police while walking home at night with her boyfriend who is black. 
But the series never really stops to explore that tension in a way that goes beyond the observational. Instead, I Am the Night soon focuses its attention on sordid details and crimes linked to Fauna's biological grandfather, George. In bringing Fauna to Los Angeles, the series gets closer to her and Singletary's paths crossing, but the series takes so long to get there, it's easy to lose interest in Fauna's journey as she's confronted with a variety of half-truths from family and non-family alike. The most confounding of which is an early encounter with Connie Nielsen, as George's ex-wife Corinna, in which the level of misinformation is as staggering as Nielsen's accent is erratically indistinct. 
Corinna is the series at its most campy, and so it's easy to look past the fluctuations in her accent. A similar problem with Fauna is another issue altogether, one that points to Eisley's range being overmatched by the material. Despite her screen time, Eisley struggles to convincingly demonstrate the gravity of Fauna's situation, particularly when she and Pine begin to uncover the truth about her parentage and her grandfather's supposed connection to the Black Dahlia murder. Thankfully, when paired with Singletary, the centrality of Fauna's role is more plainly obvious, though it's still up to Pine to do most of the heavy lifting. 
For a six-part series that takes as many liberties as it does with the source material, fictionalizing enough of the story so that it falls more in line with the likes of Chinatown and L.A. Confidential, I Am the Night could have taken a few more, gotten weirder, seedier, and peered deeper into the institutional corruption that it relentlessly circles but never tackles head-on. To that end, the series winds up stuck between two narratives that resist coalescing into a truly compelling whole. Although it boasts a great turn from Pine, one that suggests he do more roles of this type (on television or otherwise), I Am the Night is ultimately a disappointingly dull noir. 
I Am the Night continues next Monday with 'Phenomenon of Interference' @9pm on TNT.