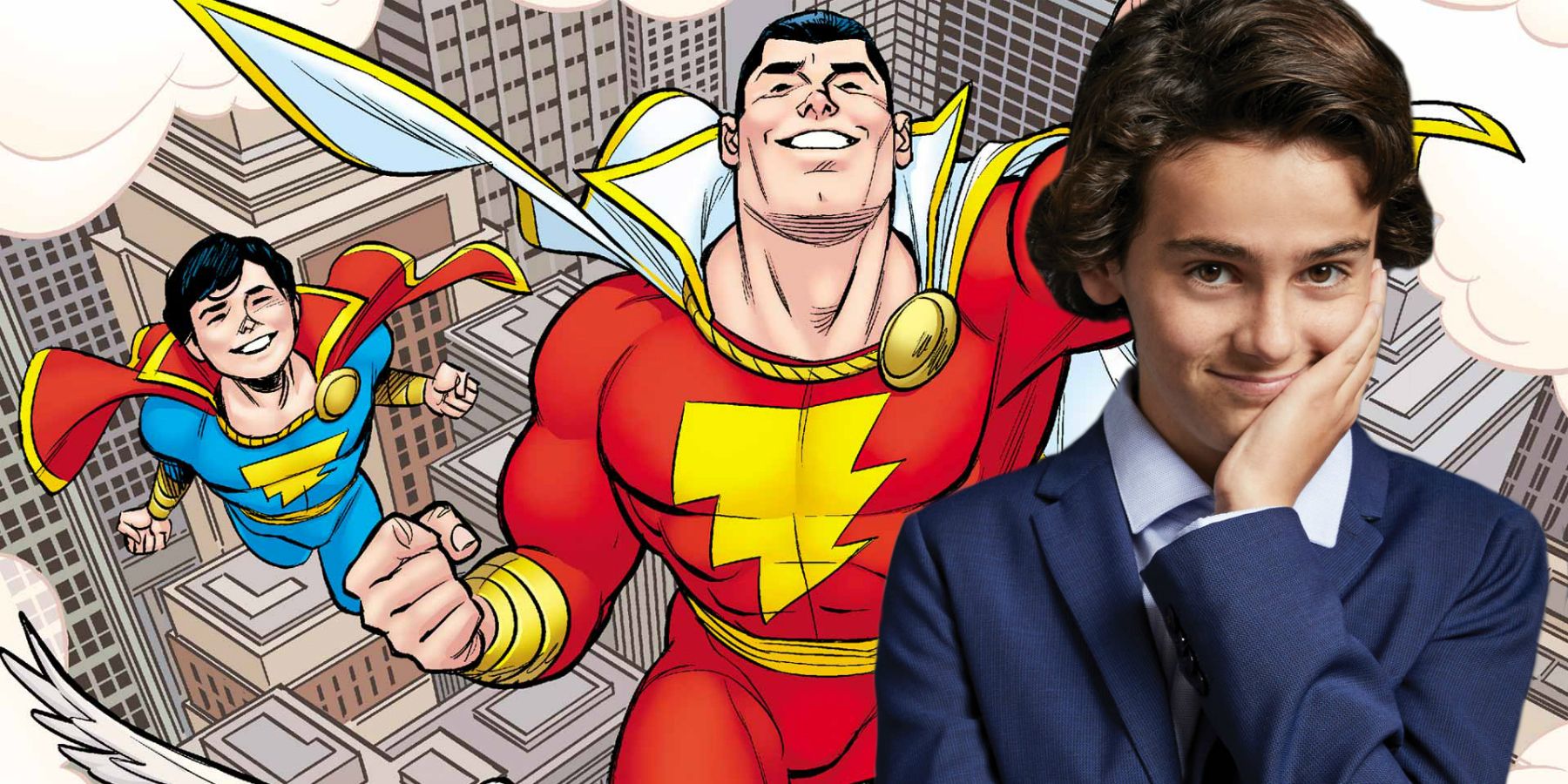 New details have emerged regarding actor Jack Dylan Grazer's contract for Shazam!, indicating that he might receive a substantial payment for his work on the film franchise. Grazer will portray Freddy Freeman, best friend and ally to Asher Angel's Billy Batson. Grazer, 14, is a rising child actor, having portrayed the young version of Eddie Kaspbrak in 2017's IT, a role he will reprise in next year's sequel.
The Shazam! film was first announced at SDCC 2017, along with a number of other DC Extended Universe movies. It's unclear at this point how the film will connect to the continuity at large or if any characters from previous DCEU entries will appear, despite a cameo from Henry Cavill's Superman being teased by his manager. Like many of the solo-hero films on DC's upcoming slate, Shazam! seems to be primarily focused on telling its own individual story. It's also expected to have a lighter tone than films like Batman v. Superman: Dawn of Justice, a fitting move to match its traditionally fun character.
Related: 'Shazam!' Trailer Rumored to Debut at SDCC
According to contract details obtained by TMZ, Jack Dylan Grazer will receive a hefty payment of $150k for his role in Shazam!. The contract also reveals that Grazer could earn an additional $200k in box-office bonuses and could receive a cut of the film's merchandise revenue. Perhaps even more surprising, Grazer's salary is expected to double in the potential sequel to Shazam! and will continue to double for every entry in the franchise that Grazer stars in. If true, it appears that Warner Bros. might be planning to keep Freddy Freeman a prominent part of their potential new film series.
Grazer's character Freddy eventually becomes a hero himself in the comics, going by the name Captain Marvel Jr., one of many children who make up the "Marvel Family" by transforming into adult heroes in the way that Billy Batson does. While several actors have been cast as the young versions of the Marvel Family, none of the kids have been confirmed to become superheroes themselves in the movie. However, speculation is heavy that several actors attached to the film in unnamed roles will in fact be playing Shazam's team of heroes. It's also highly likely that if the Marvel Family is in the film, that they'll be known by a different name, for obvious reasons.
While the DCEU seems to be rethinking its direction after every film, Justice League was quite apparently the weakest entry in the continuity thus far. Its critical and commercial failure ended up costing Warner Bros. millions, due mostly in part to the creative tug-of-war that occurred between Zack Snyder and the studio. Hopefully, though, DC has learned their lesson, and will allow Shazam! and its eclectic cast the chance to do the Marvel Family justice in their own way.
More: DC Movies 'Trending in the Right Direction' Says AT&T Exec
Source: TMZ
The post If Shazam! Gets a Sequel, Its Star Could Earn An Insane Amount Of Money appeared first on ScreenRant