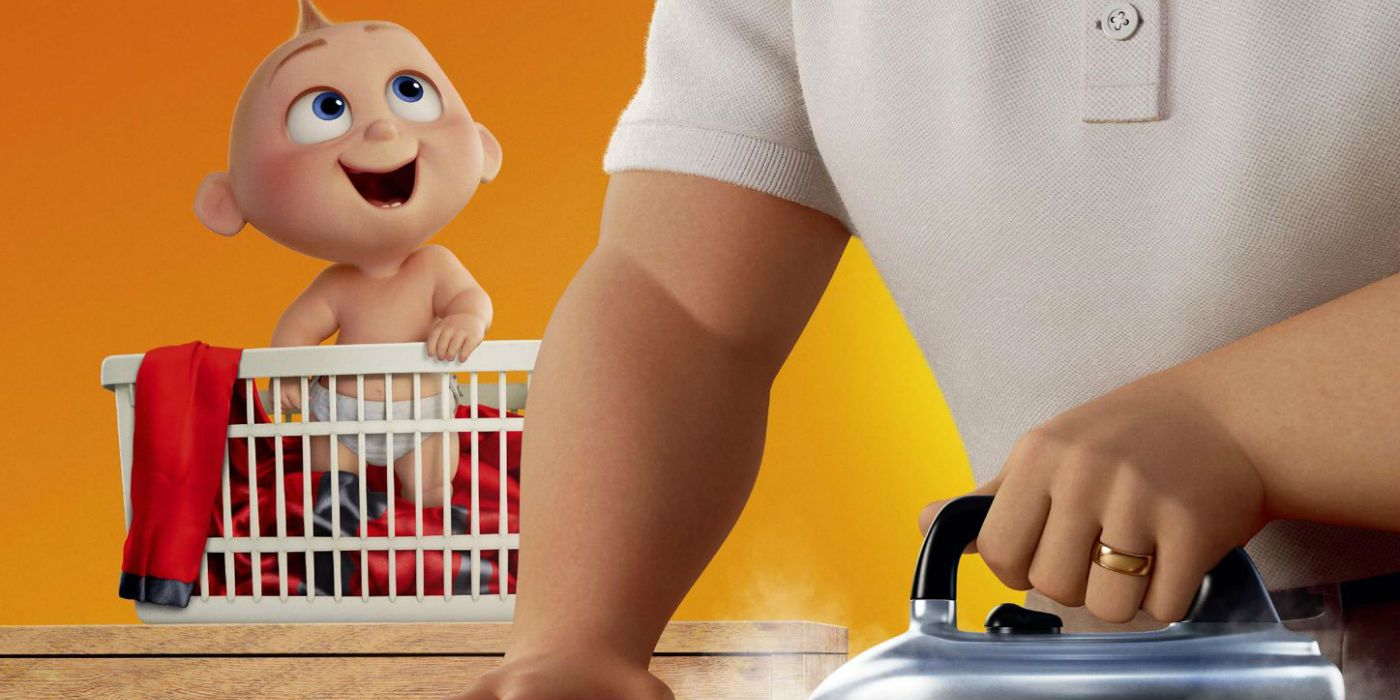 Brad Bird's long-awaited sequel Incredibles 2 has passed the $500 million mark at the worldwide box office, less than two weeks after its release. The first film was released in 2004 and introduced the Parrs, a family with superpowers trying to live normal lives in a world where superheroics were outlawed.
Incredibles 2 picks up three months after the end of the first movie, and begins with the Parr family once again fighting crime as the Incredibles, until a botched mission turns the tide of opinion against Supers. Helen a.k.a. Elastigirl is recruited to carry out superheroics that double as publicity stunts, to quell the public's fears about Supers, while Bob a.k.a. Mr. Incredible agrees to stay at home and look after the kids.
Related: Incredibles 2 Rejects Popular Theory About The First Film
Incredibles 2 got off to a powerful start at the domestic box office, with a $182 million opening weekend, and now BoxOfficeMojo reports that the movie has crossed the $500 million mark at the worldwide box office – after less than two weeks in theaters. That's especially impressive when you consider that the movie has yet to open in key international markets like the UK, Japan and France. Though this delayed overseas release (a result of Disney/Pixar wanting to avoid the World Cup furore) means that the majority of Incredibles 2's box office so far is domestic, it has landed big in markets like China, Australia and Mexico, where it has so far grossed $21 million, $14 million and $12 million, respectively.
Incredibles 2's box office performance so far virtually guarantees that it will end up outperforming the first movie, even accounting for inflation. The Incredibles grossed $633 million worldwide upon its release in 2004, and performed very well overseas – especially in the UK, where it grossed $61.9 million. Unfortunately, Brits will have to wait until July 13 for their own chance to see the sequel.
So far the reviews for Incredibles 2 have been overwhelmingly positive, with the film scoring a 94% rating on Rotten Tomatoes, and audiences have been similarly impressed if the A+ CinemaScore is anything to go by. As the film opens up in more and more markets over the next few weeks, we can expect to see its worldwide box office total get some major boosts. By the end of its run, Incredibles 2 stands a good chance of hitting the billion-dollar mark globally, and its already an incredible success for Disney and Pixar.
Source: BoxOfficeMojo
The post Incredibles 2 Crosses $500 Million At The Worldwide Box Office appeared first on ScreenRant