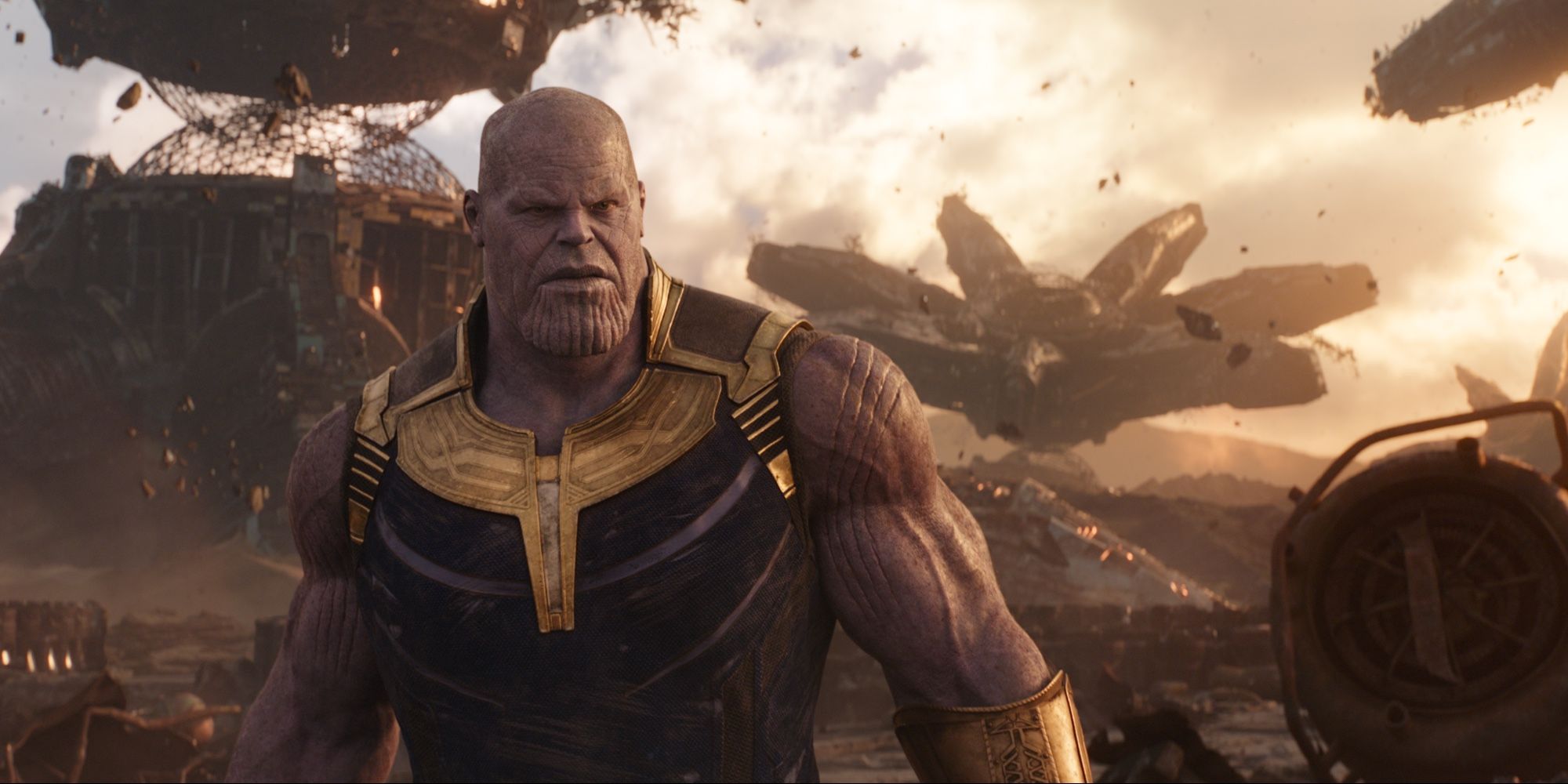 Avengers: Infinity War star Josh Brolin reads some of U.S. President Donald Trump's tweets in the voice of his villain character, Thanos, while appearing on The Late Show With Stephen Colbert. Brolin appeared as the Mad Titan earlier this year in the massive blockbuster from Marvel Studios. This year marks the 10th anniversary of the Marvel Cinematic Universe and Infinity War is expected to be the beginning of the end for the story of the franchise so far. As such, Brolin brought Thanos to, an antagonist that Marvel has been teasing since 2012's The Avengers.
Brolin is quite the actor about town these days, known for his slow-talking and intense delivery of his characters. Following the Sin City 2 actor's recent success, it's no surprise why this season may be referred to as the "summer of Brolin." His latest roles include the upcoming Sicario: Day of The Soldado as well as Deadpool 2, in addition to his part as Thanos in Marvel's box office smash Avengers: Infinity War. Brolin himself (as well as some moviegoers) have compared Thanos to U.S. President Donald Trump – and now he takes that comparison one step further.
Brolin appeared on The Late Show to plug the new Sicario movie, and the full interview can be viewed in the video above. The best segment occurs towards the end of the interview (around 7:20) when Josh adds a few points comparing Thanos to President Trump. He claims the similarity stems from Trump's callousness, particularly concerning children. He finishes the interview with some hilarious voice acting (around 10:10), reading some of Trump's well-known tweets using the voice of his sinister Infinity War villain.
Undoubtedly, those who have made the comparisons between Trump and Thanos will be entertained to hear Brolin read some of the president's tweets in the villain's voice. Brolin made an impact on Infinity War viewers with his portrayal of a three-dimensional antagonist, so much so that the actor helped cement a place for Thanos in the pop culture lexicon. It also helped Marvel overcome one of the franchise's recurring problems, which is a lack of well developed villains.
Of course, this isn't the first time an actor has used the voice of a villain to read the tweets of President Trump. Mark Hamill has read multiple tweets from President Trump while in character as the Joker, a classic DC Comics antagonist who regularly faces off agains Batman. Hamill has portrayed the character in a number of animated DC properties, so his performance as the Joker is well known. Now, between Brolin's Thanos and Hamill's Joker, there's a trend of Hollywood actors lending their villainous voices to the words of President Trump, though it remains to be seen who will contribute next.
Source: The Late Show
The post Infinity War's Josh Brolin Reads Trump Tweets As Thanos appeared first on ScreenRant