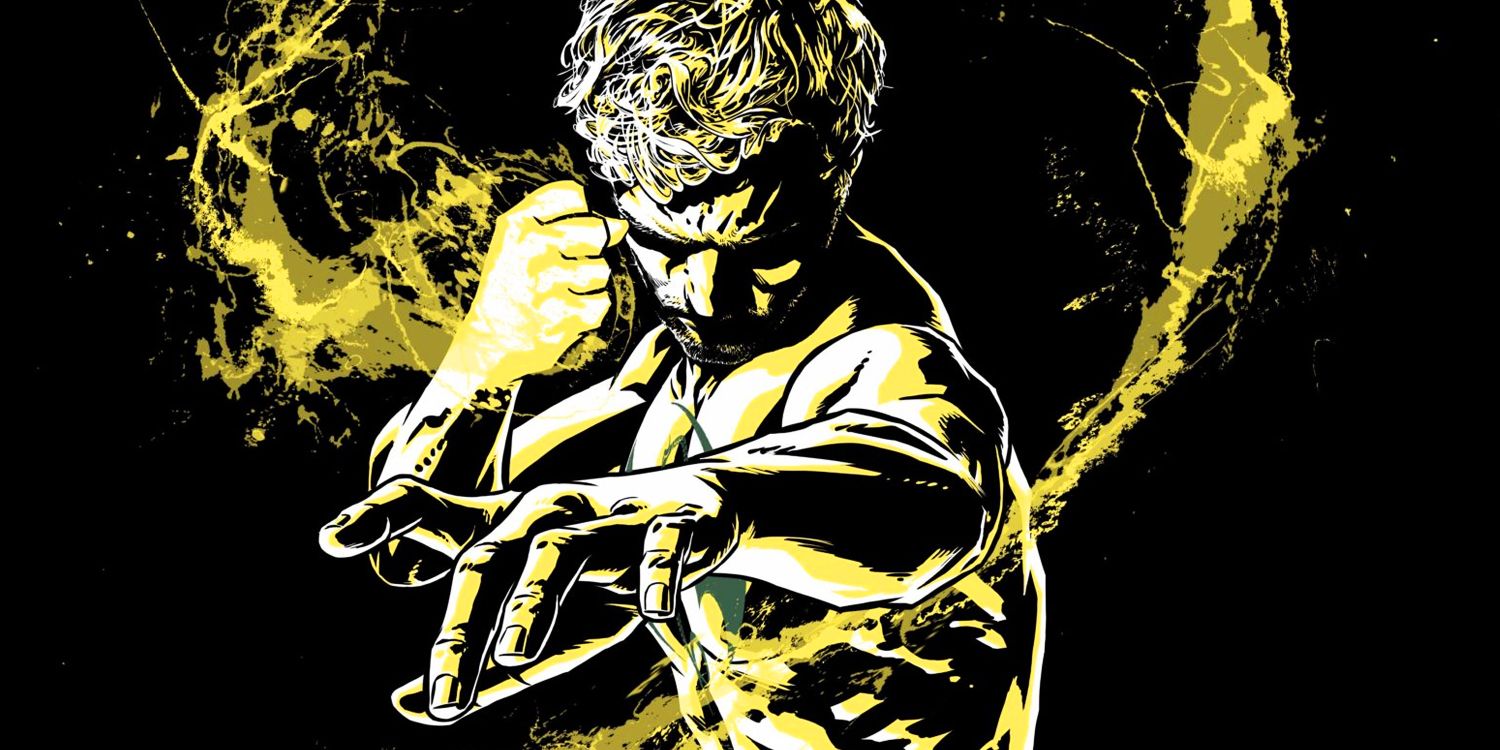 Iron Fist Season 2 will bring Danny Rand back in much better shape. Raven Metzner has taken over as showrunner of Marvel's Iron Fist, starring Finn Jones as the titular hero and Jessica Henwick as Colleen Wing. The first season of Iron Fist was a hit according to Netflix, but came in for heavy criticism for pacing, plotwork and even fight choreography. Marvel and Netflix have since spent a great deal of time trying to fix the character, who played a major role in The Defenders and cameoed in Luke Cage season 2. The pressure is on Marvel to prove that they've learned their lessons.
Release Date: Unknown
Cast: Finn Jones, Sacha Dawan, Rosario Dawson, Alice Eve, Jessica Henwick,Simone Missick, Tom Pelphrey, Jessica Stroup
Showrunner: Raven Metzner
Iron Fist Season 2's Returning Cast
Finn Jones is returning as the titular hero, Iron Fist. Jones was heavily criticized for his performance in Iron Fist Season 1, where he lacked the technical skill to handle the fight choreography. This time around, he spent several months in training before production began.
Jones is once again joined by Jessica Henwick, who plays Iron Fist's apprentice/girlfriend Colleen Wing, and both Tom Pelphrey and Jessica Stroup are expected as Howard and Joy Meachum. Sacha Dawan had said his character Davos would also return in Iron Fist season 2, and set photos have revealed that he was right. Rosario Dawson is also confirmed to reprise the role of Claire Temple, last seen in Luke Cage Season 2.
The New Cast Joining Iron Fist Season 2
Alice Eve has joined the cast of Iron Fist in a mystery role, and is believed to be playing the character of Tanya Parker. Tanya Parker has been described as "a freelance covert operative" who has "carried out many high-level missions." Parker is also "a chameleon adept at playing roles," and someone who "inhabits the 'part' that best fits the mission." This description has led to the popular theory that Eve is playing the part of Lady Gorgon.
Simone Missick will be making the jump from Luke Cage to Iron Fist. It makes sense; Luke Cage Season 2 established a strong relationship between Misty and Colleen, clearly setting up the comic book favorite "Daughters of the Dragon" concept. It's unknown whether or not Mike Colter will cameo; in the comics, Luke Cage and Iron Fist are good friends, and Jones appeared in an episode of Luke Cage season 2.
The Story of Iron Fist Season 2
The Defenders ended with Danny Rand accepting a mission from Matt Murdock; he's now protector of New York. Luke Cage Season 2 revealed that this has given Danny Rand a new sense of balance, and he's gained a great deal more self-control since we last saw him. We can presume there's a certain tension between Danny's role as a vigilante and the Sokovia Accords, which have had a background presence in both Jessica Jones Season 2 and Luke Cage Season 2. Set photos have confirmed that Danny's old ally Davos will be returning to New York, but that this time around he'll be a villain.
Finn Jones has teased that Marvel is building up to the moment when Iron Fist finally dons his comic-book-accurate costume. He's yet to indicate whether or not that will happen in season 2, though.
The Showrunner of Iron Fist Season 2
Scott Buck was showrunner of Iron Fist Season 1, but Marvel moved him on to Inhumans. He's been replaced by Raven Metzner, a producer and writer who's no stranger to superhero action; he was writer of the Elektra movie that released in 2005. Metzner is best known as a producer on Falling Skies, Heroes Reborn, and Sleepy Hollow, and is expected to spice up Iron Fist Season 2.
Iron Fist Season 2's Release Date
Marvel recently confirmed that Iron Fist Season 2 will stream later this year, although an exact date is uncertain. The Marvel Netflix panel at SDCC 2018 will be largely focused on Iron Fist, so it's likely we'll get a date there.
There Is No Iron Fist Season 2 Trailer (Yet)
Marvel and Netflix are yet to release a trailer for Iron Fist Season 2, which isn't out of the norm: the streaming service tends to only release trailers a few months at most before release. Given the show's prime position at SDCC, it's expected that the Iron Fist Season 2 trailer will drop that weekend – July 19-22.
Iron Fist Season 2 Posters
There may not be a trailer for Iron Fist Season 2, but there is a poster. Around the release of Jessica Jones Season 2, Netflix released art posters for both Iron Fist and Daredevil, teasing the new episodes in stylish fashion. There's no main poster yet, however, which is likewise expected to debut at SDCC 2018.
More Iron Fist Season 2 News
Other Upcoming TV Shows
The post Iron Fist Season 2: Every Update You Need To Know appeared first on ScreenRant