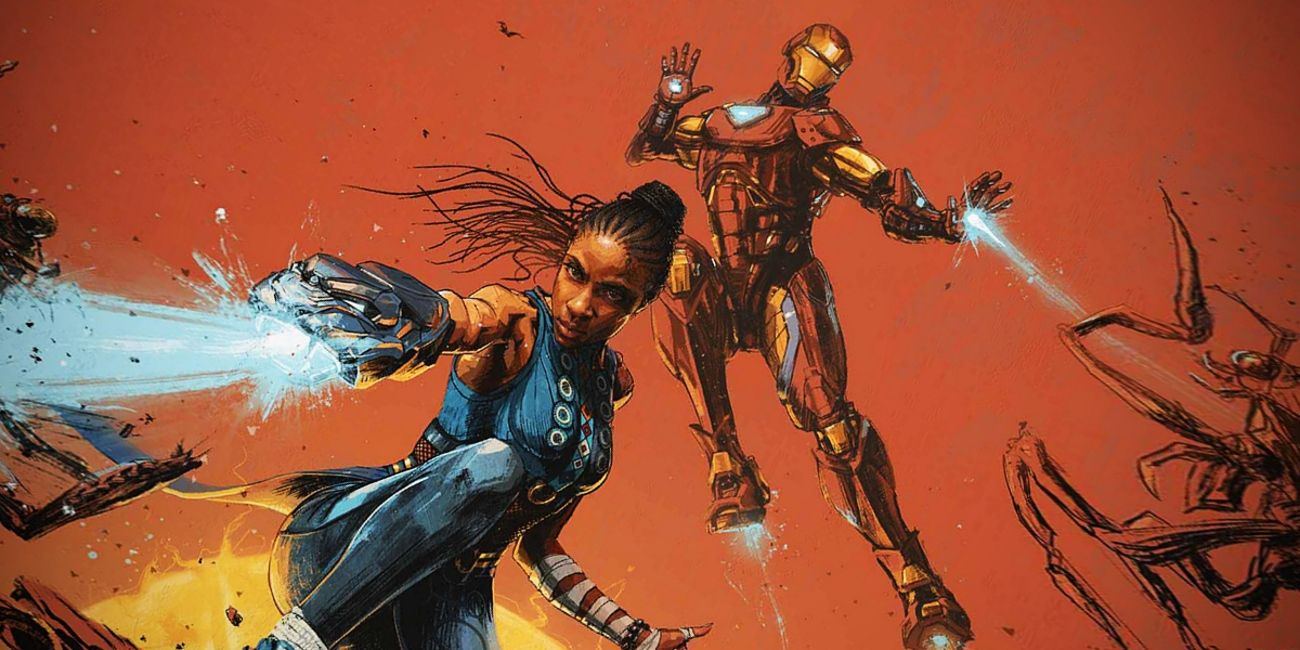 Warning: This Post Contains Spoilers For Shuri #4
Shuri's solo comic series continues today with a couple of big moments after Shuri returns to Earth (after a little galactic Astral Projection last issue). Shuri #4 is all about the Wakandan Princess' continued battle to avoid taking up the Black Panther mantle once again, her fight against a giant space bug, and something that will make Avengers fans extremely happy: she's finally going to be teaming up with Tony Stark!
The first few issues of Shuri (written by Nnedi Okorafor, art by Leonardo Romero) have seen Shuri searching for her brother, and refusing to give up on him even though her friends and family are convinced he is dead (of course, the readers are less convinced on that front…). She's still reluctant to become the new Black Panther (again), and she's already been seen working with X-Men member Storm, but she's about to start teaming up with other characters from the MCU, as Shuri #4 ends with her calling Tony Stark for help.
RELATED: Marvel Makes Shuri Black Panther
Shuri reaches out to Iron Man after learning that the Space-Lubber (giant space grasshopper) she fought with Groot and Rocket Raccoon (Shuri #3) has come to Earth after her, and is tearing apart Timbuktu. Shuri battled the Lubber again, but it got away a second time, leaving a black hole behind it (they theorize that it uses black holes to travel). In order to get rid of the black hole, before it expands and swallows Earth entirely, Shuri needs a little help. To be precise, she needs someone who 'is smart enough to check [her] math'. And that man? Is Tony Stark.
The issue ends with Shuri calling Stark and asking him to come to Timbuktu and help her save the world, and it promises a truly epic team up next week. And it's about time, too.
After the release of Black Panther and Avengers: Infinity War on the big screen, fans have been buzzing with comparisons of these two MCU tech geniuses. Stark is, understandably, often seen as the biggest tech genius in the MCU – but the teenage Shuri may just be able to surpass him. It seems that she can already create things that Stark could only dream of, although this may be helped by the advanced technology of her Wakandan home. We will never know what Stark may have come up with if he had spent his life surrounded by Wakandan tech and working with Vibranium. In the comic universe, though, it seems that Shuri considers Stark something of an equal in terms of brainpower… and we can't wait to see these two battling it against a giant space bug out with their respective weapon-tech.
Now, if only we can get this on the big screen, too…
Shuri #4 is available now from Marvel Comics.