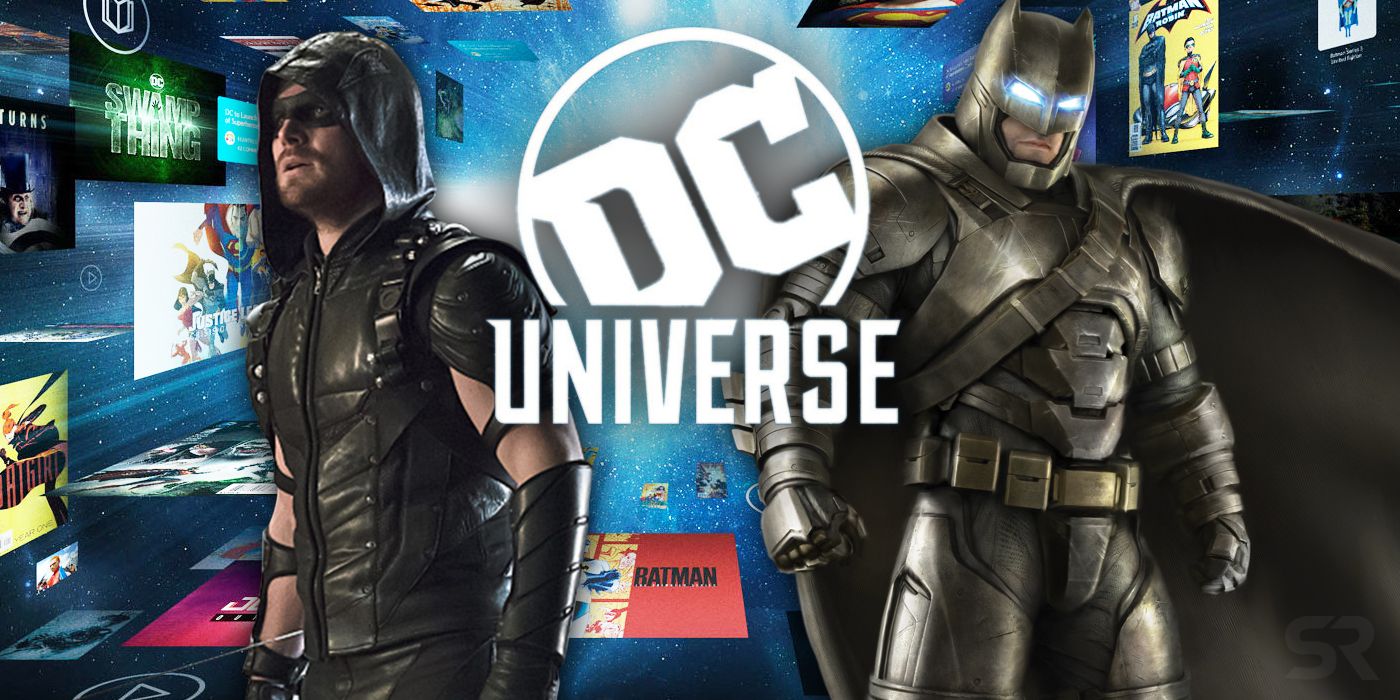 Is DC Universe outright ignoring the DC Extended Universe and The CW's Arrowverse? The mega streaming platform from DC Entertainment has billed itself as a one-stop shop, yet in the wake of the first trailer for the service, which is expected to start accepting subscribers in Fall 2018, fans are questioning where some of the most recent DC-inspired stories are.
Created by DC to compete with similar services such as Netflix and Hulu, DC Universe is proving to be far more ambitious than previously expected. Described as "a first-of-its kind digital subscription service," DC Universe will offer on-demand access to classic movies and television shows based on various DC Comics' properties. The new service will also premiere several original series – both live-action and animated – including Swamp Thing, Doom Patrol and Titans. Finally, DC Universe will offer access to a curated collection of digital comic books.
While promising an expansive line-up of content, the launch trailer made no mention of any DC Comics movies more recent than The Dark Knight Rises, meaning the entire DCEU up to this point: Man of Steel, Batman v Superman: Dawn of Justice, Suicide Squad, Wonder Woman and Justice League. The trailer also didn't showcase any of the DC Comics-inspired series currently in production for The CW Network, including Arrow, Black Lighting, The Flash, Legends of Tomorrow or Supergirl
Initially questionable, there may be a logical solution that links into the very nature of the service. These more recent DC offerings are currently in the public eye, which means many already have pre-existing subscription and streaming deals that may clash with the DC Universe launch plans; Netflix currently has a hosting agreement with The CW, and while it is uncertain if that includes exclusive streaming rights to these series, it's definitely possible.
When we eventually get to see the DCEU and Arrowverse on DC Universe is thus reliant on these pre-existing deals. The CW's Netflix deal seems pretty forward thinking, so those shows may be a while. The specifics of any DCEU streaming deals aren't known, but with that franchise still growing there are greater concerns that could also get in the way (including home video sales). Both situations may change, but it at the very least won't be part of the release package.
Instead of offering up these mainstream hits, DC Universe is very much focused on providing a well-rounded experience for DC fans of all descriptions. And, while there won't be Arrowverse or DCEU presence, there will be plenty of new content to enjoy with Titans, Swamp Thing and Doom Patrol.
The post Is DC Universe Ignoring The DCEU & Arrowverse? appeared first on ScreenRant