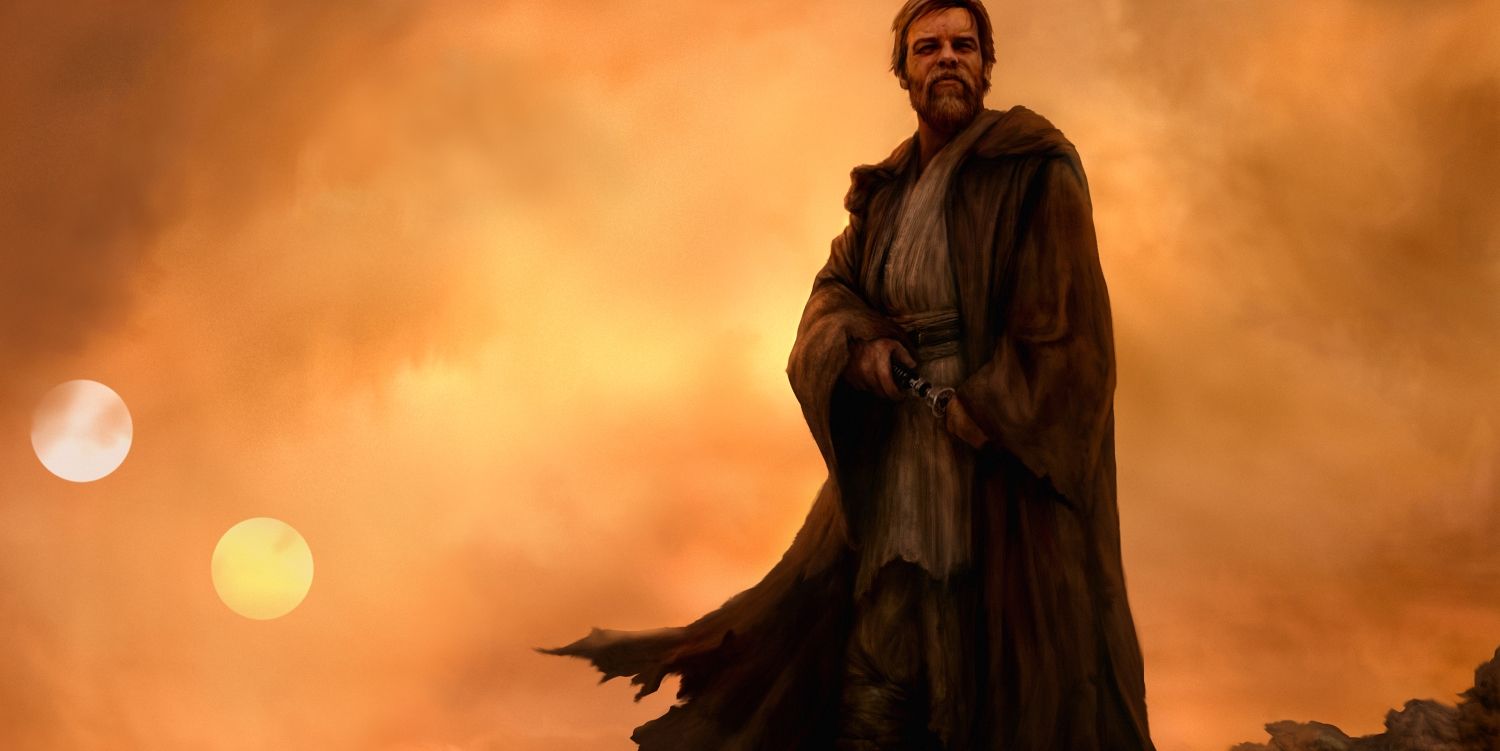 Now that Lucasfilm is temporarily stepping away from standalone Star Wars movies in the wake of Solo: A Star Wars Story's lackluster box office returns, is the rumored Obi-Wan Kenobi spinoff film officially dead? Or – like the title character himself – is it just stuck in exile?
Branching off the current Star Wars trilogy that began with Star Wars: The Force Awakens, Lucasfilm had initially planned on releasing standalone anthology movies based on beloved characters in the Star Wars universe. Things were off to a good start with 2016's Rogue One: A Star Wars Story, which despite damaging reshoot rumors was a critical and financial success. Unfortunately, this year's Solo failed to meet expectations, resulting in a major shift in priorities at Lucasfilm. Now, instead of having a standalone movie releasing every other year, the studio dedicating more of their efforts to a single movie at a time. This leaves the status of standalone projects, like the highly-anticipated (though never officially announced) Boba Fett and Obi-Wan Kenobi movies, up in the air.
With these changes to their production schedule, Lucasfilm is certainly playing things close to their chest, aiming their focus on quality over quantity. That said, the jarring shift leaves plenty to be desired. Despite the fact that an Obi-Wan Kenobi spinoff was never officially set in stone, it did have the blessing of dedicated fans, as well as Ewan McGregor himself, who played the character in the Star Wars prequel trilogy. With Academy Award nominee Stephen Daldry (The Hours, Billy Elliot) reportedly attached to direct, it was evidently some way through pre-production. However, it's since been reported Daldry parted ways with the project in early May, suggesting a major halt. What are its chances going forward?
When Disney purchased Lucasfilm in 2012, there were bound to be a few setbacks. Applying a brand new business model to an existing (and massively popular) template was inevitably going to result in unexpected hurdles. Now, having more or less determined what doesn't work (a bloated production budget of $250 million that risks deterring profit, creative risks with directors, accelerated turnaround, scheduling against major tentpoles), Lucasfilm can approach future movies with more confidence. This means that projects that were put on hold – like the standalone anthologies – aren't necessarily dead in the water, but may require some patience from audiences.
At present, the crux of the news is more that Lucasfilm is putting sole focus on Star Wars 9 and whatever may be next – Rian Johnson's trilogy and the film series from Game of Thrones showrunners David Benioff and D.B. Weiss – with the likes of Boba Fett, Kenobi, and whatever else may have been in development put on hold. They couldn't be exactly canceled as they were never officially announced, but at the same time, that isn't what's really happening here.
For an Obi-Wan Kenobi spinoff specifically, a wait is not the end of the world. Ewan McGregor may be almost fifteen years older than he was in Revenge of the Sith, but as he was playing older at the time he still has the better part of two decades before he's aged up to Guinness' portrayal of Old Ben in A New Hope. An Obi-Wan Kenobi movie may not be in development right now, but that doesn't mean hope is gone forever.
The post Is The Obi-Wan Kenobi Film Dead… Or In Exile? appeared first on ScreenRant