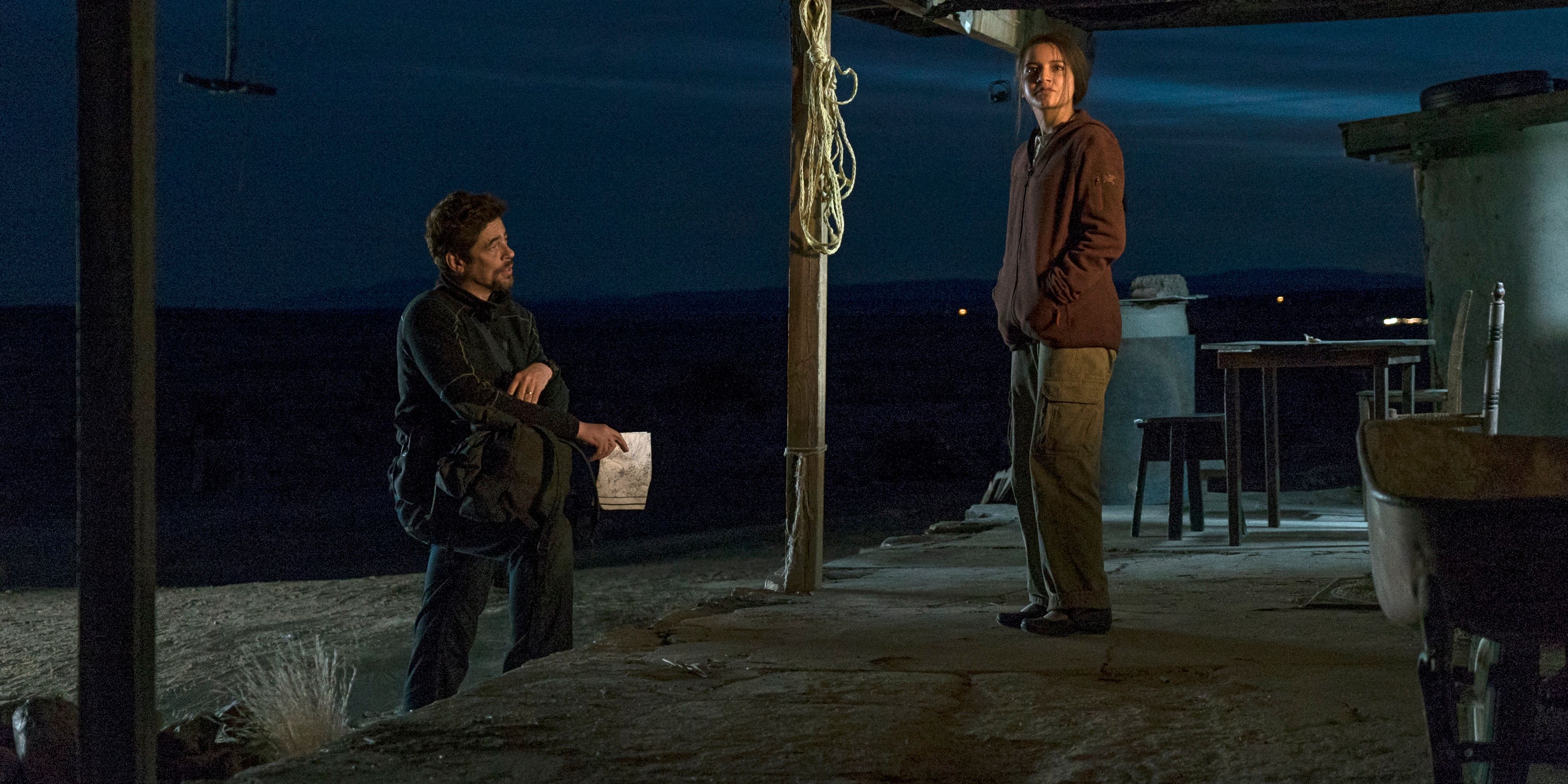 Isabela Moner is an American actress and singer.  She is best known for the role of CJ Martin on the Nickelodoen television series 100 Things to Do Before High School and as Izabella in Transformers: The Last Knight.  Isabela most recently played Isabela Reyes in Sicario: Day of the Soldado, the sequel to the critically acclaimed Sicario.
Screen Rant sat down with Isabela and talked about her research for the role, working with Benicio del Toro and Josh Brolin, the films themes, and her upcoming role as Dora the Explorer.
SR: This work touches on a lot of real life events and scenarios. How did you throw yourself into that world? And what research you did you do?
Isabela: I did quite a bit of research in the library. I read a lot about the trafficking situation that's going on in all Latin American countries. And I also just read the script over and over and over again. Just to get familiar with it. Got to know my character pretty well. She's obviously like a spoiled rich kid who has no idea what's going on outside of her mansion. But it was definitely a fun one to get prepared for it. It's my favorite part, is really preparing for it.
SR: You've acted against, or with, giant robots and now two of the best actors in the business today, Benicio del Toro and Josh Brolin. How does that differ? And is there anything that you may have learned from them? Either one of them?
Isabela: I mean, first of all, the robots you just can't see. So, they're not really giving you anything. It's usually like an upset crew member. Who's just really bored holding a stick with a mark on it. Very bored usually.  And then, working with Benicio on the other hand who actually talks about the scenes before we get into them. Like there's a lot of preparation emotionally. And as well as with Josh. Josh is just like the best. He's such a funny guy. And he's super energetic. And all of it's just been a blast.
SR: Is it any coincidence that the character here, and in Transformers, share a very close name with you?
Isabella: I have no idea why that happens. I have no idea. I don't know what it is. (LAUGHS) But yeah, you guess it's fate. It's destiny.
SR: What do you want audiences to take away from Sicario 2?
Isabella: That even in their jobs that they feel, or even if you feel that your job is insignificant, there is always going to be a moral decision to make and a moral dilemma. And you should always make the right decision, obviously, clearly. But your job isn't insignificant in the grand scheme of things.
SR: But that's the brilliance, I think, of this film. Is that everybody has kind of like a gray area to them.
Isabella: No one's a good guy.
SR: Right, exactly. And same thing with the first as well, which I love. Because it can stand alone on its own as well. Now I know that you have Dora the Explorer coming out. How excited are you for that? And did you watch Dora when you were growing up? And what do you think the tone of the film is going to be?
Isabela: Of course, yes, I watched Dora growing up. I'm bilingual and she's like my icon. (LAUGHS) I read the script and I knew it was, I wasn't really sure I was fully going to do it. But when I read the script, it was so funny. And I think it captured everything that the audience would have wanted to see from that childhood star obviously. And it is a leap from this, but I think versatility is important. And it's up to me to prove to people that I can do it.
The post Isabela Moner Interview – Sicario: Day of the Soldado appeared first on ScreenRant