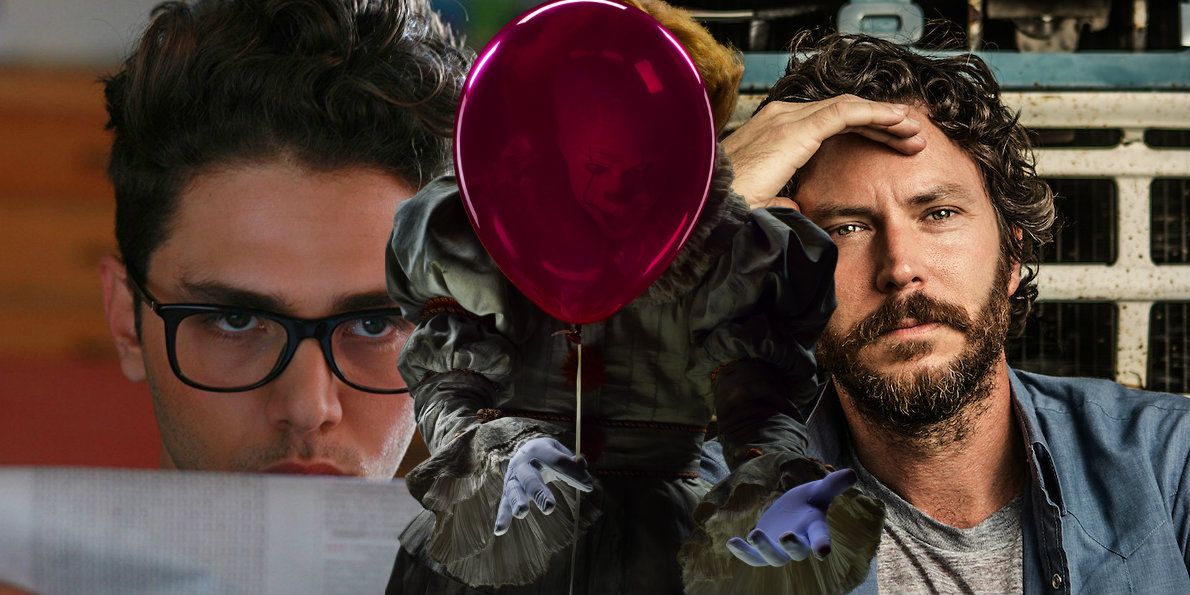 Andrés Muschietti's horror movie sequel IT: Chapter 2 has added Xavier Dolan and Will Beinbrink to its supporting cast. The followup to last year's IT adaptation began production this week, with James McAvoy, Jessica Chastain, and Isaiah Mustafa among the actors playing grown-up versions of the Losers' Club from the first movie. Muschietti is directing from a script that was written by IT scribe Gary Dauberman and based on the second half of Stephen King's source material (which the original movie, aka. IT: Chapter 1, left for the sequel to adapt).
IT: Chapter 2 picks up in 2016 (e.g. 27 years after the first movie), as the now grown-up Losers' Club reunites to return to Derry, Maine, once it becomes clear that Pennywise the Dancing Clown (Bill Skarsgård) has re-emerged and is feasting on the town's citizens yet again. With all seven adult Losers having now been cast, the latest IT: Chapter 2 update concerns two actors playing small, but key roles in the sequel.
Deadline reports that Dolan (I Killed My Mother, Tom at the Farm) and Beinbrink (Queen of the South) are playing Adrian Mellon and Tom Rogan, respectively, in the IT sequel. In King's original book, Mellon is a gay man who is assaulted by three men at Derry's annual carnival and thrown over the Kissing Bridge, only for Pennywise to emerge and slaughter him. Rogan, on the other hand, is the abusive fellow whom Beverly Marsh (Chastain) has been seeing when the story catches up with her as an adult.
By the sound of it, Adrian Mellon's murder will serve as the event that sets IT: Chapter 2's larger plot in motion. In King's book, the police of Derry (spurned on by Pennywise's evil, which continues to infect the town) refuse to investigate Mellon's death further and write it off as a freak accident rather than a hate-crime, even after Mellon's assailants confess to seeing Pennywise at the scene of the crime. This leads to Mike Hanlon (Mustafa), who is the only Loser still living in Derry after all these years, realizing the truth and contacting his old friends, so that they may come together again and defeat Pennywise once and for all.
By tackling homophobia and domestic abuse via the Mellon and Rogan characters, IT: Chapter 2 should prove to be even more mature and intense than the first IT, in terms of subject matter alone. That's quite fitting too; the Losers are adults in the movie and, thus, are now grappling with different, but equally troubling, issues than they were as kids. It's also nice to know that Muschietti and his crew won't shy away from the darkest elements of King's source material, in that sense. For related reasons, there's a decent chance that IT: Chapter 2 will prove to be an even more powerful horror movie parable about trauma and prejudice than its predecessor was.
Source: Deadline
The post IT: Chapter 2 Adds Xavier Dolan & Will Beinbrink to Supporting Cast appeared first on ScreenRant