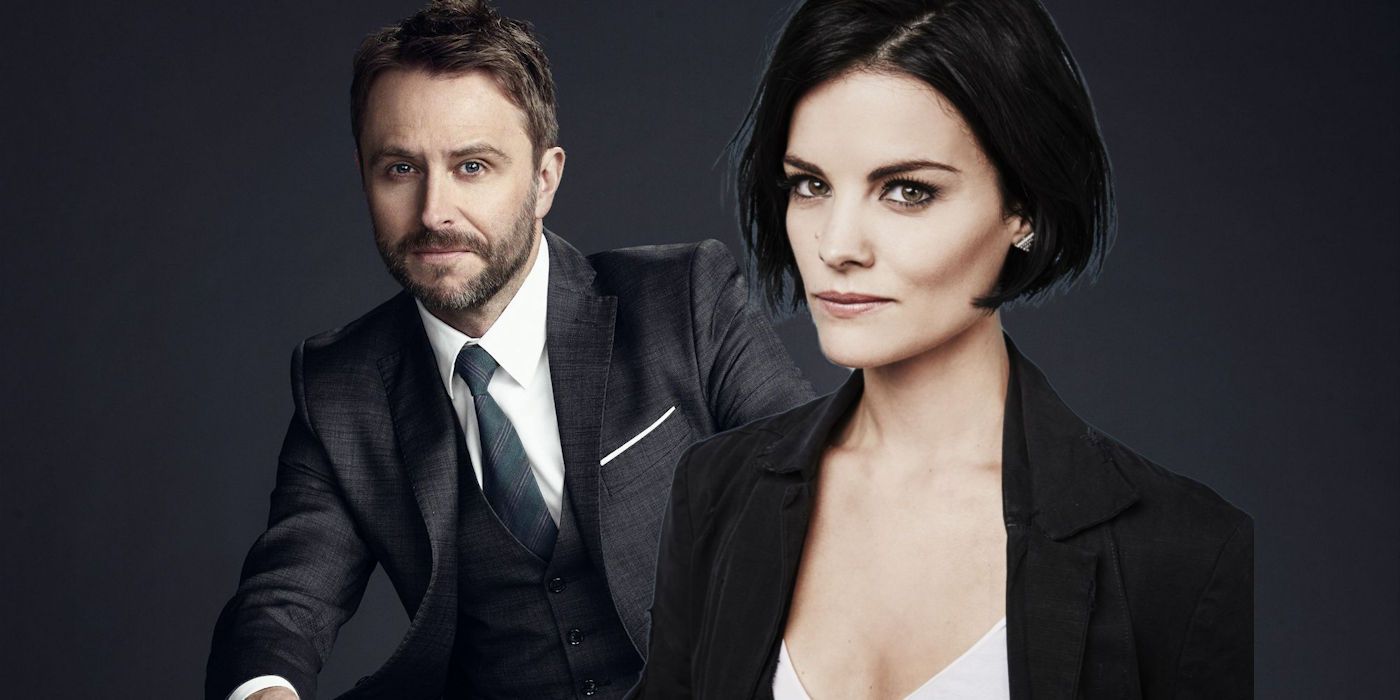 Amid abuse allegations against Chris Hardwick by ex-girlfriend, Chloe Dykstra, Jaimie Alexander has joined others who have come out in defense of the Talking Dead host and Nerdist founder. Earlier this month, Chloe Dykstra posted an essay detailing the abuse she experienced during a three-year relationship with a moderately successful podcaster turned CEO of his own company.
The internet community followed the connections and concluded the person Dykstra described was none other than the AMC's Talking Dead host, Chris Hardwick – and the response was swift. Nerdist removed all reference to its founder within hours of news breaking. In subsequent days, AMC and NBC (where Hardwick hosted The Wall) released statements and suspended shows associated with the host. Hardwick was also removed from his hosting duties at the San Diego Comic-Con, which included the Doctor Who panel featuring the first female Doctor. Hardwick denied the claims of abuse in a statement released soon after the initial accusations became public, but that response has done little to help his cause.
Related: Who Should Replace Chris Hardwick As the Host of Talking Dead?
In the following weeks, women from Hardwick's past and present have come forward in his defense and statements of support, including three ex-girlfriends and his wife, Lydia Hearst. Jaimie Alexander tweeted on June 28 that of the 10 years she has known Hardwick, of which included personal knowledge of the break-up with Dykstra, she stated, "I am choosing to follow my heart, my instincts, and support my friend." Take a look:
Guys- I've know. Chris Hardwick for over 10 years. I knew him through his breakup with said accuser. With the personal knowledge I have regarding this situation I am choosing to follow my heart, my instincts, and support my friend.

— Jaimie Alexander (@JaimieAlexander) June 28, 2018
Others offering their support for the talk show host were his wife and his ex-girlfriends, all of whom have expressed dismay at the accusations, relating experiences with Hardwick that ran counter to those detailed in Dykstra's essay. Hardwick's wife Lydia Hearst described him as "loving and compassionate." Jacinda Barret said of their four-year relationship and the abuse accusations that they bear "no resemblance to the one I shared with him all those years ago." Voice actress and comedian, Janet Varney, dated Hardwick for seven years and stated there was no abuse of any kind and have remained friends since their 2011 break-up. Andrea Savage, who dated Hardwick from 2002-2003, characterized him in relation to the accusations, "He's truly one of the least controlling people. That's not the Chris I know."
Each of these women made a special point to stand firm with the #MeToo movement and with those who have bravely come forward. They related their experiences, not in an attempt to discredit Dykstra, but only to make statements of defense and support on Hardwick's behalf. Additionally, both Hearst an Barret made a salient point. While affirming their support for #MeToo, they also expressed the importance to maintain due process within the overall movement. Perhaps there is a need to strike a balance between reaction and investigation without diminishing the weight of the accusations or all that it takes for someone to step forward with their story.
Source: Jaimie Alexander/Twitter
The post Jaimie Alexander Campaigns to Get Chris Hardwick His Show Back appeared first on ScreenRant