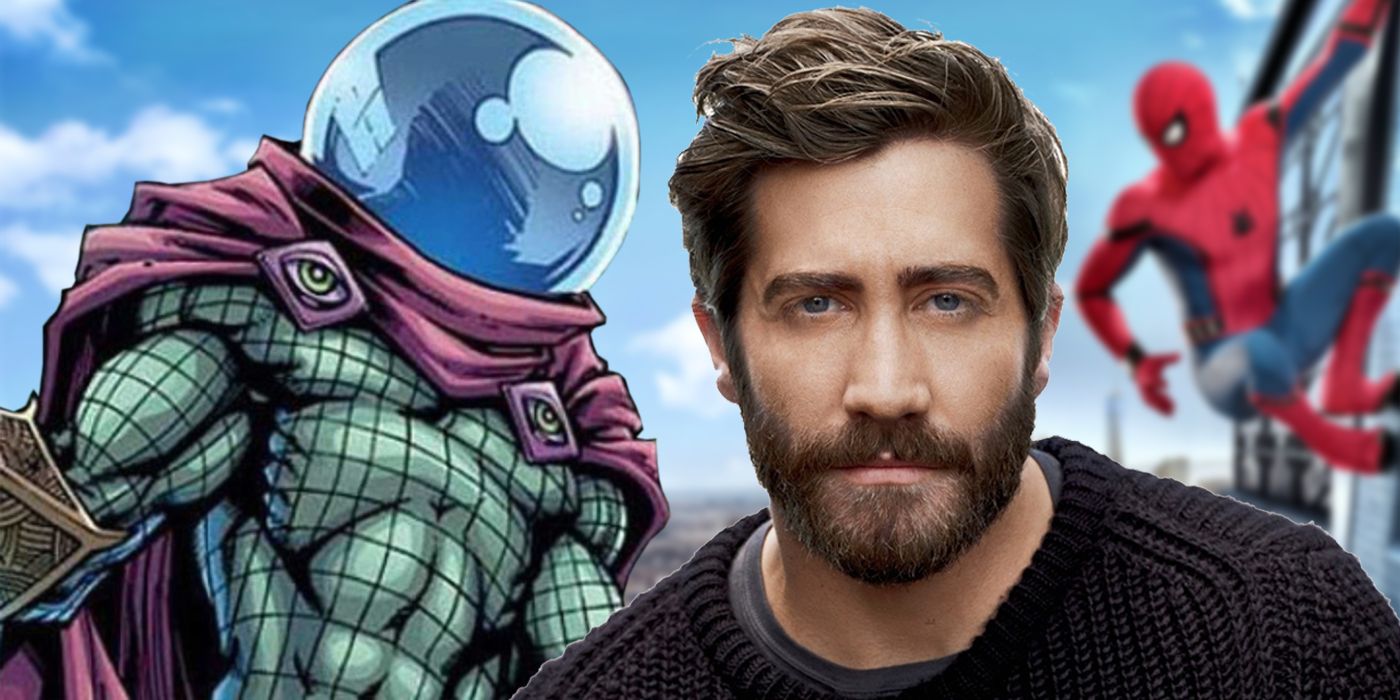 Jake Gyllenhaal is still not officially part of the Spider-Man: Far From Home cast. After star Tom Holland prematurely revealed the film's title on social media, Marvel Studios and Sony are gearing up to begin production on Peter Parker's second solo venture in the Marvel Cinematic Universe. Kevin Feige recently stated there are just a couple of weeks until the cameras begin to roll, meaning it won't be much longer until fans learn more details about what's in store.
The finalized cast list is chief among the elements people are eager to see, most notably the villain who will do battle against Holland's wall-crawler. Last month, it was reported Gyllenhaal was in talks to play Mysterio in the film, with fan-art of the talented actor in-character quickly emerging. The idea of such a gifted thespian entering the MCU is an exciting proposition, but Gyllenhaal apparently isn't locked in place just yet.
Feige spoke with ComicBook to promote Ant-Man and the Wasp, where he revealed Gyllenhaal hasn't been confirmed for Mysterio yet. The same can be said for most roles in the film, however, so it's (probably) not as if this is a special situation where Marvel is having difficulty getting a contract in place.
As for when any definitive reveals will take place, it would most likely be in a press release to commemorate the start of production. That's what Marvel did for Captain Marvel earlier this year, where the likes of Clark Gregg, Lee Pace, and others officially joined. Right now, Marvel is about a week away from Ant-Man and the Wasp's theatrical debut, so they may want to let that sequel have its moment in the sun before shining a spotlight on Peter's next adventure. The franchise is obviously dealing with a lot of moving pieces currently, but they most definitely have a plan in mind for the rollout of information. And by now, they've more than earned the trust of audiences.
It does seem likely Gyllenhaal will indeed be part of Far From Home when filming begins. There have been no reports about his talks with Marvel falling through, or other actors on a potential shortlist for the Mysterio role. With that in mind, it's reasonable to assume there is a deal in place and it's only a matter of time before it comes to light. In the meantime, Marvel will be hoping Holland doesn't spoil this with a coincidentally-timed selfie of him and Gyllenhaal getting ready to shoot a scene.
Source: ComicBook
The post Jake Gyllenhaal Is Still Not Confirmed for Spider-Man: Far From Home appeared first on ScreenRant