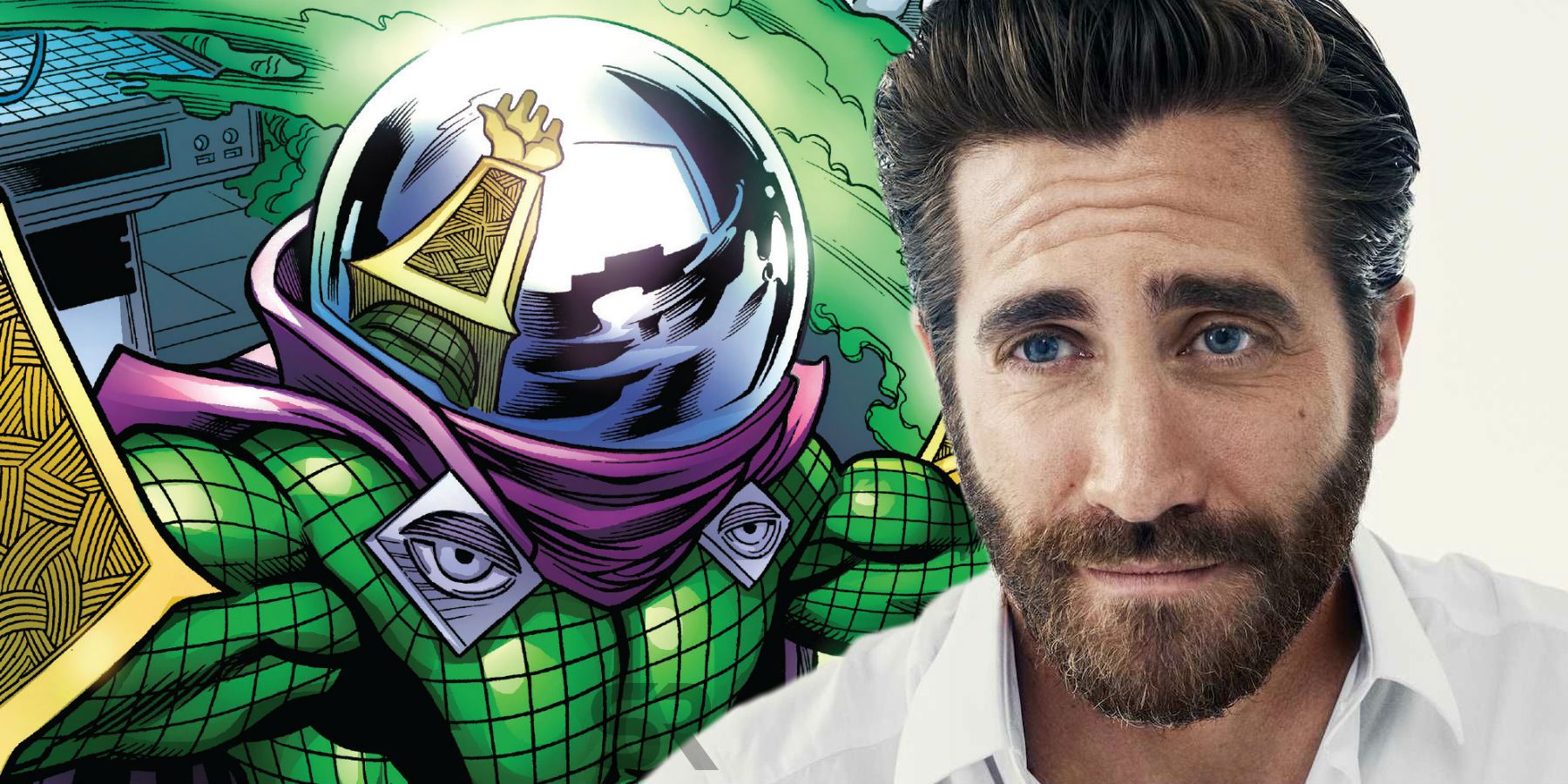 In a recent interview while on the festival circuit, actor Jake Gyllenhaal revealed why he decided to join the upcoming Sony Pictures and Marvel Studios collaboration Spider-Man: Far From Home. Gyllenhaal will take on the role of Quentin Beck, aka Mysterio, in the Spider-Man: Homecoming sequel, the first trailer for which was released earlier this month.
Spider-Man: Far From Home will start the next phase of the Marvel Cinematic Universe after Avengers: Endgame wraps up Phase 3 in April. Based on what can be gleaned from the trailer, Peter Parker has somehow made it back from the Decimation (Thanos' snap) at the end of Avengers: Infinity War, and the film will see him take a school trip to Europe over summer break. While Parker notably makes a point to leave his Spidey suit at home at the beginning of the trailer, he's inevitably sucked into action by Samuel L. Jackson's Nick Fury by the end. Arguably the most exciting footage, however, shows that Parker will encounter classic Spider-Man villain Mysterio – though he's currently being positioned as a good guy. This isn't necessarily far off from the character's introduction in the comics and animated TV series, but it's important to distinguish that this version of Mysterio is potentially far more powerful than fans may think.
Related: 10 Reasons Mysterio Could Be The Best Cinematic Spider-Man Villain
Currently at the Sundance Film Festival for his upcoming film Velvet Buzzsaw, Gyllenhaal sat down with the LA Times to discuss not only that movie but also why he couldn't turn down the role of Mysterio. Ultimately, Gyllenhaal had the following to say:
He's a great character…you know it was one of those things that people have asked me for a number of years, 'Are you going to do / do you want to do a movie like that, or if you were asked to would you?' And my response has always been, particularly since being at Sundance [where] so many of the stories [are]…character-driven and that has always been my desire, to find something in that space that seems to match my skill and also what I love and my own honesty. And it just so happened that it does with that part. So, I'm glad that people feel excited about it.
In addition to Gyllenhaal's Mysterio, whose traditional backstory includes being a VFX specialist who uses tricks and effects he's learned in entertainment to make it seem like he has superpowers, Spider-Man: Far From Home is also set to include several other villains. While we get a glimpse of both Mysterio and an incarnation of Hydro-Man in the trailer, there are also rumors that major characters like Vulture (last seen in Spider-Man: Homecoming) and Molten Man (along with the other Elementals) will make an appearance.
Before Gyllenhaal officially enters the MCU, he'll next be on the big screen as Morf Vandewalt in Velvet Buzzsaw – a supernatural horror film revolving around the art world that reunites the Nightcrawler actor with director Dan Gilroy. Renowned for his ability to inhabit any role while making objectional, flawed characters sympathetic and vice versa, Gyllenhaal seems to think he's found his perfect match in Mysterio which will make his superhero movie debut more than worth the wait.
Source: LA Times