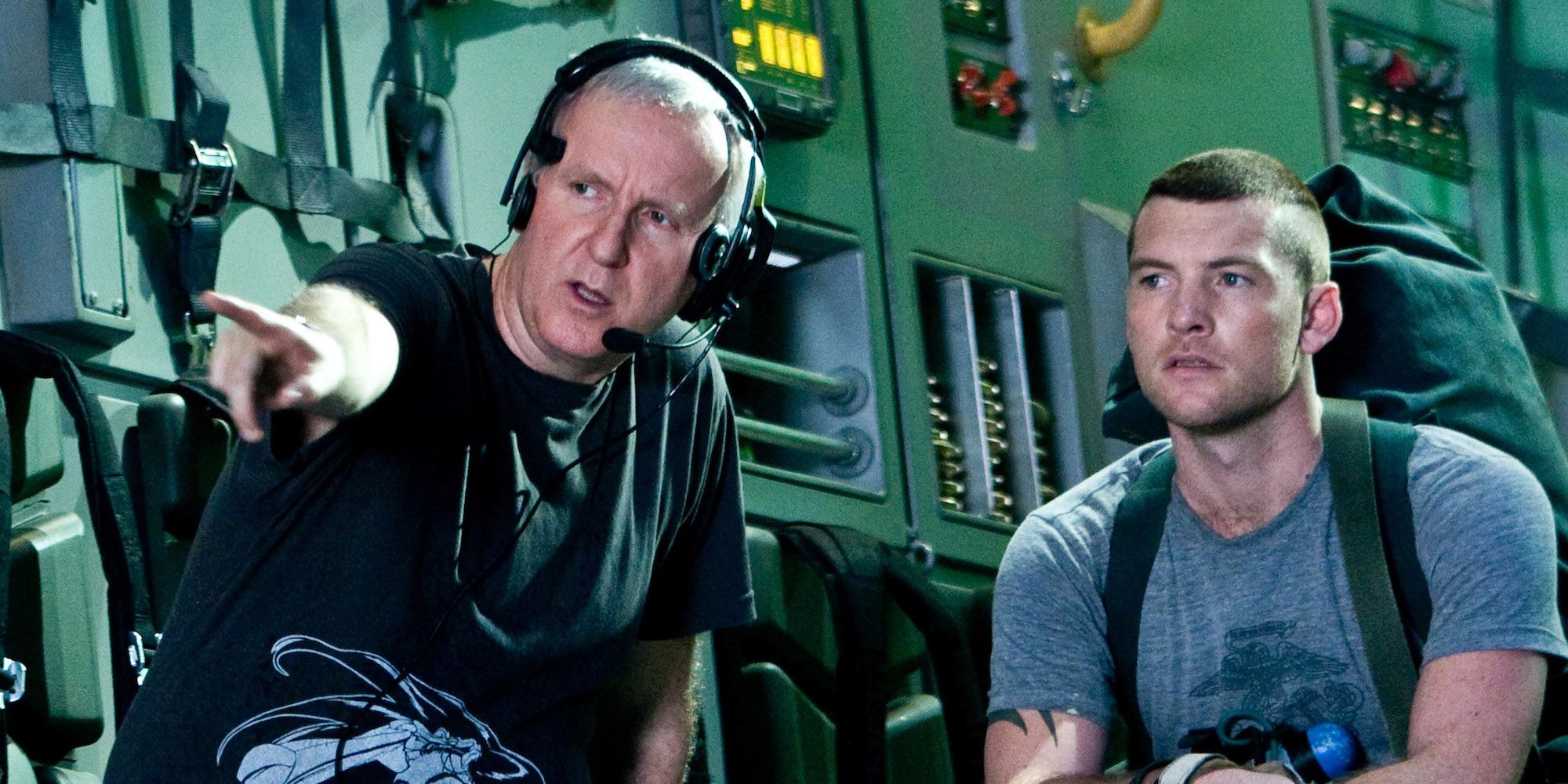 Academy Award-winning director James Cameron has finally joined Instagram, and is using it to promote early screenings of his new movie Alita: Battle Angel. Produced by Cameron and directed by Robert Rodriguez, Alita stars Rosa Salazar as the titular cyborg hero, who discovers her destiny after being rescued from the scrap heap by Christoph Waltz's sympathetic Dr. Ido. The film also stars Michelle Rodriguez, Jennifer Connelly, Ed Skrein, Jackie Earle Haley, Mahershala Ali, Eiza González and Lana Condor.
Based on the cyberpunk manga series Battle Angel Alita (known as Gunnm in Japan), the film boasts state-of-the-art visuals from renowned effects house Weta Digital that preserve the look of the original books, right down to Alita's unnaturally huge and expressive eyes. Despite some skepticism about the film's commercial prospects, early reviews have been surprisingly positive, with reviewers calling the movie an "immersive, emotional 3D adventure." As part of the movie's marketing build-up, a tie-in video from pop star Dua Lipa was recently released.
Related: Screen Rant's 50 Most Anticipated Movies of 2019
Now, fans will get a chance to check out Alita: Battle Angel ahead of its release date, and they'll get to do it for free. Coming Soon has all the details on the upcoming early screenings courtesy of 20th Century Fox and producers Cameron and Jon Landau. The free shows will take place on January 31 in Dolby Cinema 3D at AMC, IMAX 3D and other select 3D premium large format theaters around the U.S. Fans are invited to click over to ExperienceAlita.com to find out if there's a screening near them, and are also being asked to submit questions via James Cameron's new Instagram as well as his Facebook for a Q&A set to accompany the shows. Cameron started his Instagram just to promote the screenings, and included a special message to fans as his first post. See the video below:
As technologically savvy as James Cameron is, he had avoided embracing social media until finally finding his way onto Instagram and Facebook as a means of promoting the early screenings of Alita. Clearly, Cameron and Fox are hoping Alita's exploits will captivate audiences and provide the makings of a franchise. As part of their effort to boost fan interest, Fox also recently announced a line of Alita merchandise including Funko figurines, Hot Toys, tie-in novelizations and more.
Of course, Cameron has a lot more than Alita on his plate, as the director is currently deeply involved in making four sequels to his blockbuster sci-fi adventure Avatar. Cameron also returned to produce the newest Terminator movie, which reunites Arnold Schwarzenegger and Linda Hamilton. Now that he's taken the social media plunge, Cameron will have some new outlets to promote all his projects. Cameron may have faded from the scene somewhat since Avatar conquered the box office back in 2009, but the producer and director will find himself back on his throne as king of the movie world if Alita: Battle Angel and all his other upcoming ventures indeed strike gold.
Source: James Cameron/Instagram, Coming Soon