Jason Momoa already has plans for an Aquaman sequel. The actor made his debut as Arthur Curry in the unofficially titled DC Extended Universe back in 2016, with a small cameo in Batman v Superman: Dawn of Justice. He returned for a beefed up role in last year's Justice League, and is now set to headline his own film as the would-be King of Atlantis. Directed by James Wan, Aquaman is Warner Bros.' big holiday tentpole this December, ideally launching a new, more successful era for their woebegone franchise.
With WB reportedly moving on from both Ben Affleck's Batman and Henry Cavill's Superman, they certainly could use another hit superhero title to complement Wonder Woman. Since The Flash movie continues to be delayed, the onus falls on Aquaman to draw in audiences and get them excited about DC's future onscreen. Time will tell how people respond to the film, but Momoa is clearly excited about its prospects and is eager for more.
Related: Aquaman Extended Trailer Breakdown & Reveals
In an interview with Total Film (hat tip Syfy Wire), Momoa teased he has an idea for Aquaman 2. While he stopped short of revealing any narrative details, he's already pitched it to WB executives:
"I definitely have an opinion. Even when we were shooting Aquaman, I have the opening of Aquaman 2 ready. I went in and pitched it to [producer Peter] Safran, and I pitched it to [Warner Bros. chairman] Toby Emmerich. They loved it. It's awesome…But yeah, I have plans for Aquaman 2."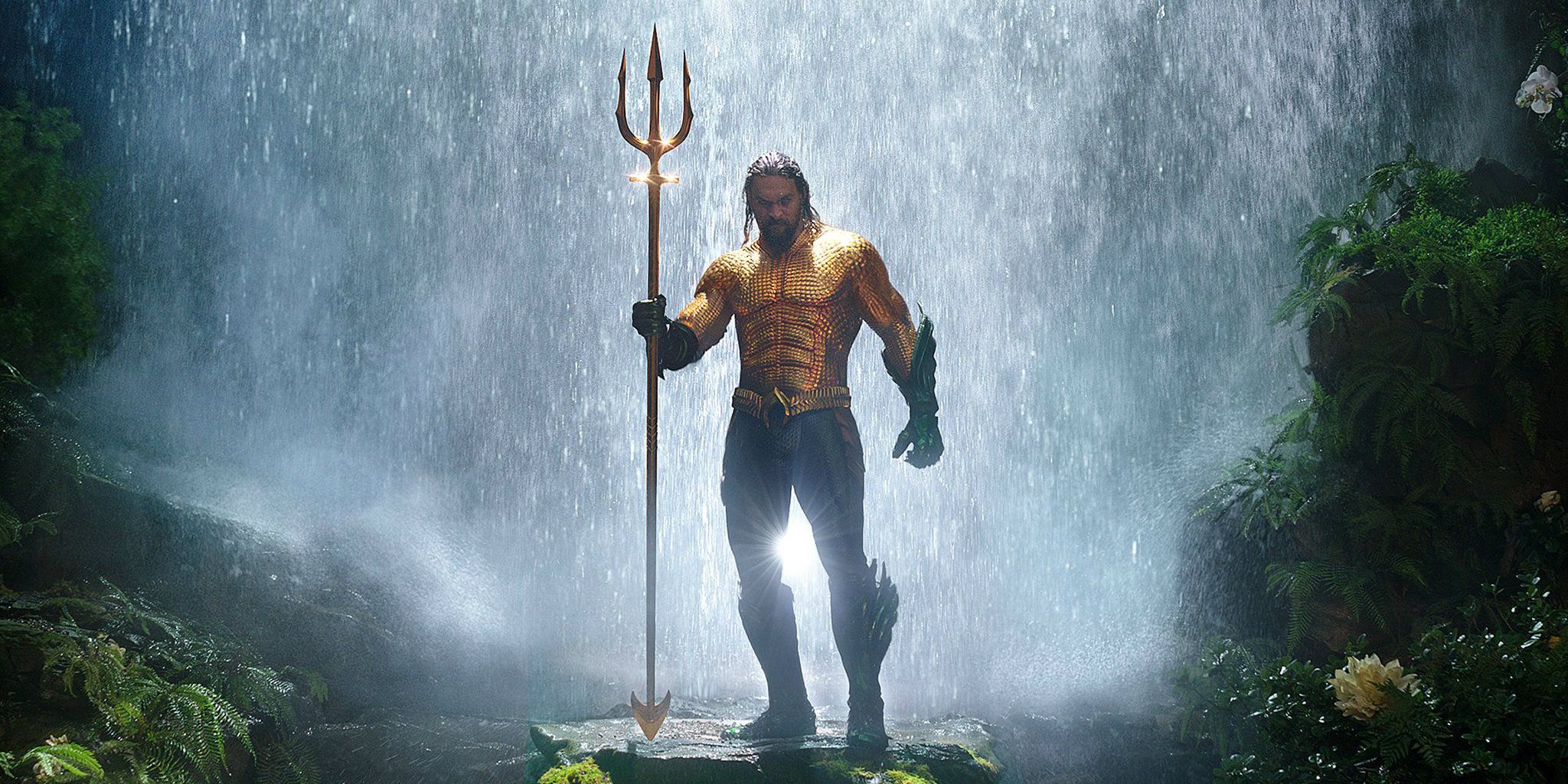 Momoa is definitely passionate about the material, so it isn't surprising he's thinking ahead for what could be next. Whether or not he gets an opportunity to explore Aquaman further is another matter entirely. Though this is the first December since 2014 without a new Star Wars movie to contend with, the holiday season is going to be as crowded as it's ever been this year. Aquaman is opening at the same time Spider-Man: Into the Spider-Verse, Bumblebee, Fox's surprise Deadpool Christmas movie, and Mary Poppins Returns debut – and there's only so much money to go around. The DCEU also doesn't have the best standing with general audiences, as evidenced by Justice League's lackluster numbers. Things will have to break in Aquaman's favor if it is to be an undisputed commercial smash a la Wonder Woman.
Word-of-mouth could go a long way in determining Aquaman's box office fate. While full reviews won't be online for a while, early reactions from testing screenings indicate Wan's film is on par with a Marvel Cinematic Universe Phase 1 installment. That would place it in the "good, not great" category, so it'll be interesting to see what happens. If Aquaman delivers the goods, then WB will surely pursue sequels and may take Momoa's ideas into consideration. But in the event it falls short of expectations, the studio will have to do even more soul searching as they recalibrate the franchise's future.
Source: Total Film (via Syfy Wire)