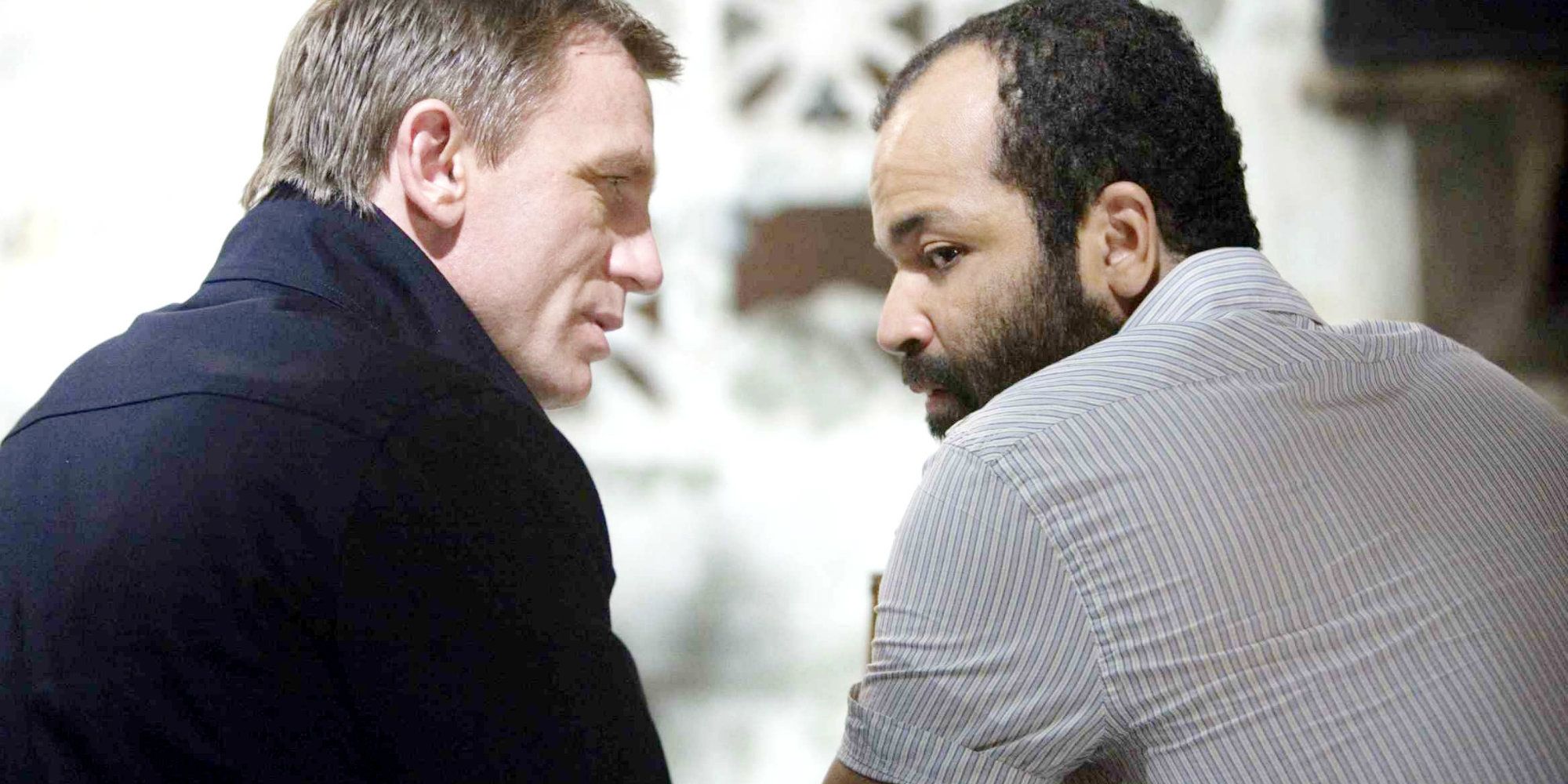 Jeffrey Wright says he may yet return to the James Bond movies. The Westworld actor joined the cinematic 007 universe back in 2006's Casino Royale, where he played CIA operative and frequent Bond ally, Felix Leiter. Wright reprised his role in the next Daniel Craig-led Bond film, Quantum of Solace, but his version of Mr. Leiter hasn't been seen since. Wright, for his part, is clearly game to play the role again and even hinted at his return in the untitled James Bond 25 all the way back in April 2017.
Of course, a lot has happened on the Bond 25 front since then. The film is now being directed by Danny Boyle and written by his frequent collaborator John Hodge (Trance, Trainspotting 1 & 2), with Craig returning as 007 for his fifth and most likely final go-around. Boyle is currently filming an untitled 1960s/'70s music comedy and won't begin production on Bond 25 until this December. As such, there may not be any additional Bond 25-related announcements for the next four to five months.
Until then, however, Wright isn't ruling anything out when it comes to his future (or lack thereof) with the Bond movies. During an AMA on Reddit, Wright was asked by a fan if there was any word on his return and/or if he had already been approached for Bond 25. Wright responded with a simple "It's possible. Thanks." In other words, the actor left the door open for him to come back as Felix, but avoided confirming his character's return or if he's already discussed it with the creatives on the Bond franchise.
It would make sense for Bond 25 to bring back Wright's version of Felix, assuming it is Craig's last Bond film. That would allow Craig's run on the series to come properly full-circle by tying back directly to the events of Casino Royale. Then again, after Spectre's attempt to weave together the mythology of Craig's Bond films wielded muddled results three years ago, Boyle and Hodge might have more of a standalone story in mind for Bond 25. If so, that could rule out an appearance by Felix.
Craig's 007 and Wright as Felix have a fun dynamic, so it would be nice to see the pair united again, if only for a single scene (which, given Wright's commitment to Westworld, might be all he has time for anyway). Admittedly, it's not a necessity, especially now that Spectre has largely tied off any loose plot threads left dangling by the Quantum storyline from Craig's first two Bond movies. Still, the Felix character has been part of the Bond films since they began with Dr. No, so that's all the more reason to have him back to bid farewell to Craig's iteration in Bond 25.
Source: Jeffrey Wright
The post Jeffery Wright Says Bond Franchise Return Still 'Possible' appeared first on ScreenRant